Monastir is a small located on the coast of Tunisia, only 12 miles away from Sousse. Planning a day trip to Monastir is very simple, and there are a variety of ways to get there. It's not too expensive to get there, and a lot of the sights are concentrated in the centre. It's very walkable and it was a delight to simply wander around.
How to get to Monastir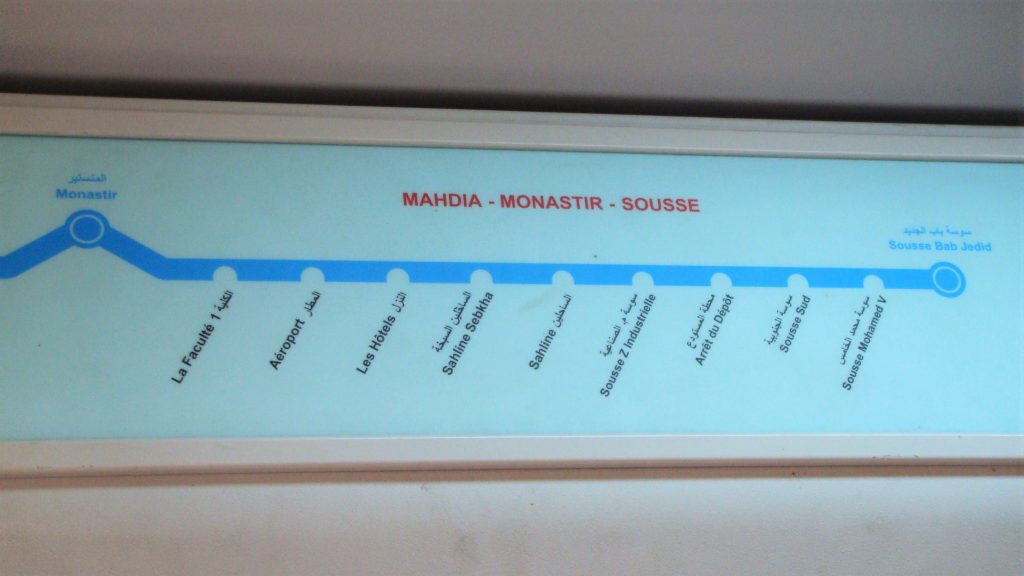 The simplest way to organise your trip is to let somebody else do it for you! There are plenty of companies that offer day trips to Monastir, many which offer hotel pickups. This means that you don't need to do any planning, but does mean you're stuck with their timetable.
If you want to travel in your own time, then taking a taxi to Monastir is another option. It isn't too expensive due to the short distance, and you can then have the driver bring you to all the sights.
For those that are on a budget, then the cheapest way is taking the regular train between Sousse and Monastir. You can check Seat 61 to get the latest information regarding prices and routes. Buying tickets was very simple and the train was comfortable enough when I visited back in 2014. I recommend not telling the taxi drivers where you're going as once they found out that we were going to Monastir, they tried to convince us to just hire them until we explained how much my partner at the time loved trains. The train station in Monastir is located in the centre and is a 15 minute walk to the Ribat.
What to do in Monastir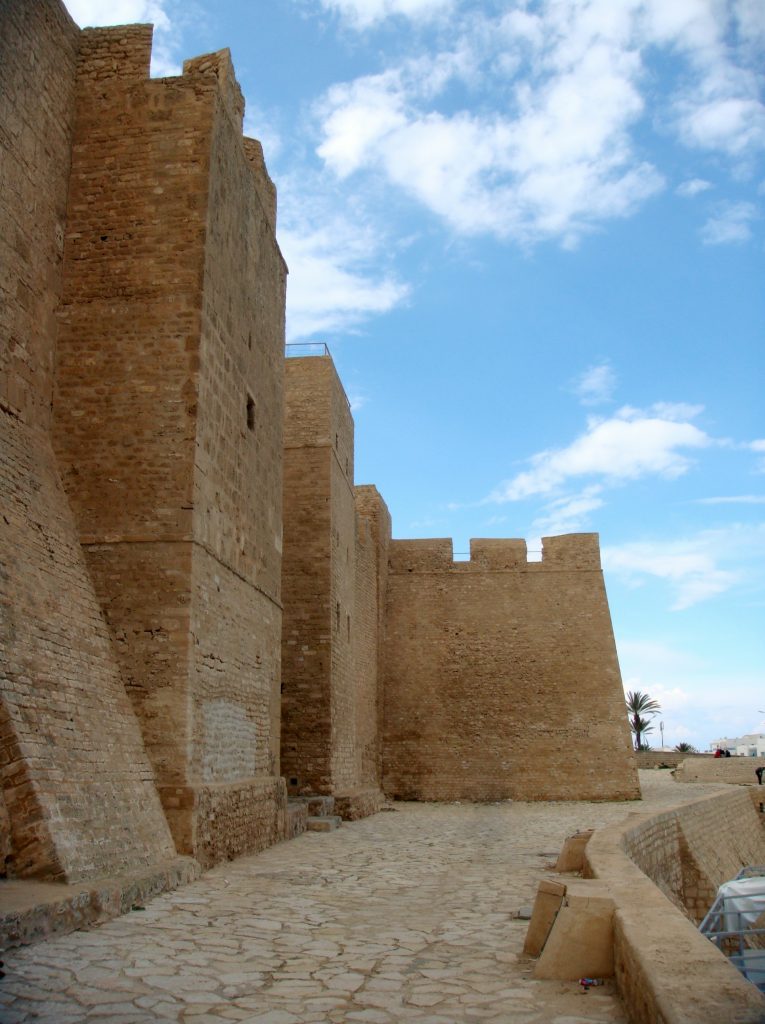 One of the main draws to a lot of tourists is the Ribat of Monastir. It was built in 796 and is very well preserved. It was used as a filming location for Monty Python's "Life of Brian" which has added to its popularity amongst Western visitors. Unfortunately it was under renovation when I visited so it wasn't possible to go inside, but even just viewing the outside was an enjoyable experience.
The Ribat is located right next to the sea, with some stunning views. There are beaches to the North and to the East if you want to relax by the ocean.
The medina has a great selection of shops, at significantly cheaper prices than Sousse. It is a very useful place to get any souvenirs you might want to bring home. I made the mistake of not buying a couple things I liked, and found them over double the price elsewhere. It would have been cheaper to do a second day trip to Monastir just for shopping!
Although I didn't get a chance to visit, there is a museum of popular arts and traditions located near the Ribat. It's quite small, but is very cheap for entry and look worthwhile if you are interested in seeing traditional outfits.
There is a beautiful mosque located in Monastir, however as I didn't have anything to use as a headscarf I was only able to get a glimpse of the courtyard from the entrance.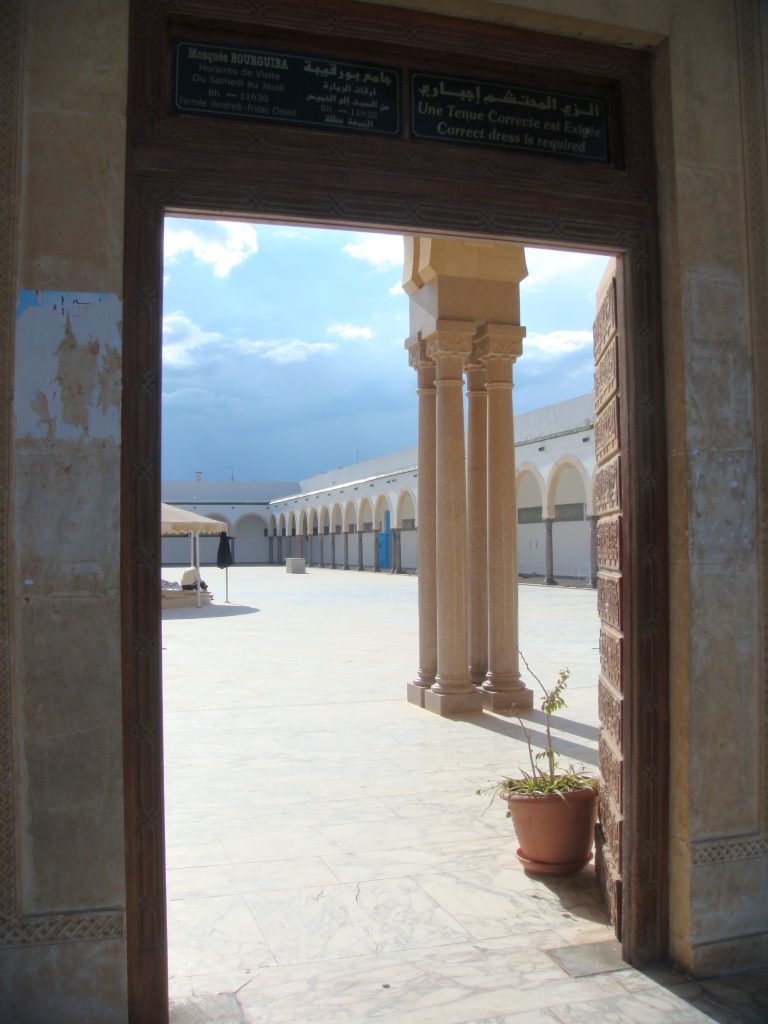 Have you been to Monastir? Is there anywhere else you would recommend visiting? Where else would make a good day trip from Sousse?