It's no secret I love books. Anybody that follows my Twitter will likely see me mentioning my "Read Around the World" challenge, and I always buy myself a book as a souvenir from every country. Whenever possible, I try and get a copy of Harry Potter in the local language – both because I love the books and because it's been translated into so many languages. Naturally, this meant when visiting Thailand I had to get myself a Thai Harry Potter book.
As a result of this, it means whenever I travel I always end up visiting a bookshop – or two – I track down a copy. I thought finding a copy of the Thai Harry Potter would be quite simple, as a quick search showed plenty of bookshops.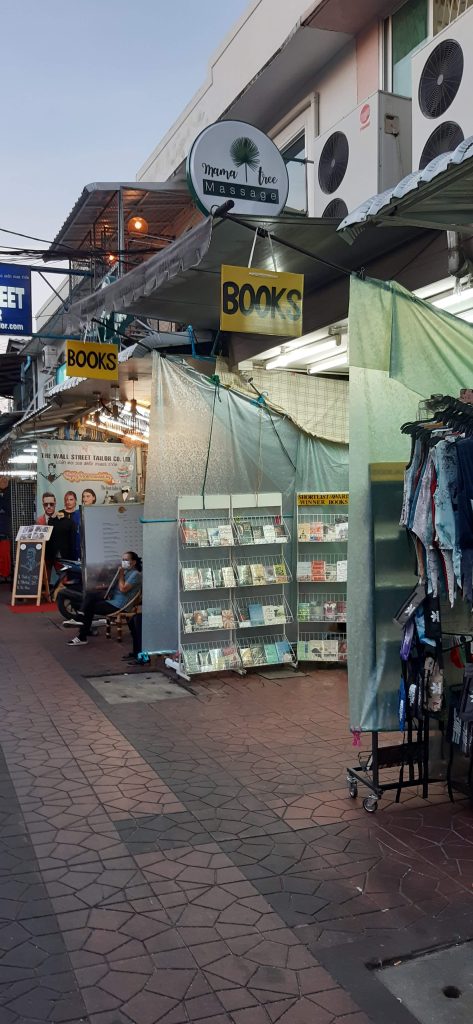 First attempts at finding Thai Harry Potter
My hostel was near Khaosan road, and Google told me there were a few bookshops within walking distance. So first I started off with the nearby "Book Lovers Books". As it was a second-hand shop, they didn't have Harry Potter in Thai or in English. I went along to a couple more places and each time was unsuccessful in my search.
One lovely thing about visiting all these bookshops is that it's a great way to explore a new place. I chose to walk between them, giving me a chance to see parts of the city I might not see. One of my favourite things I stumbled upon was the Democracy Monument. It was located right outside one of the bookshops I visited, and it is unlikely I would have visited if not for the bookshop.
It was starting to get late, and I'd no luck at all. Because all the shops I visited were all second hand shops, there was no guarantee they would have Harry Potter. I ended up asking the staff for help in the final shop, and they gave me the name of a store they thought would have it. It was too late to get there, so I walked back to my hostel for an early night.
Second day, and success in my hunt!
The next day, I got up nice and early to make sure I had time for my search. The bookshop recommended was called Kinokuniya. They have three branches in Bangkok, so I decided to visit the largest branch first. It is located in Siam Paragon mall, right next to a Metro stop, making it very easy to get to.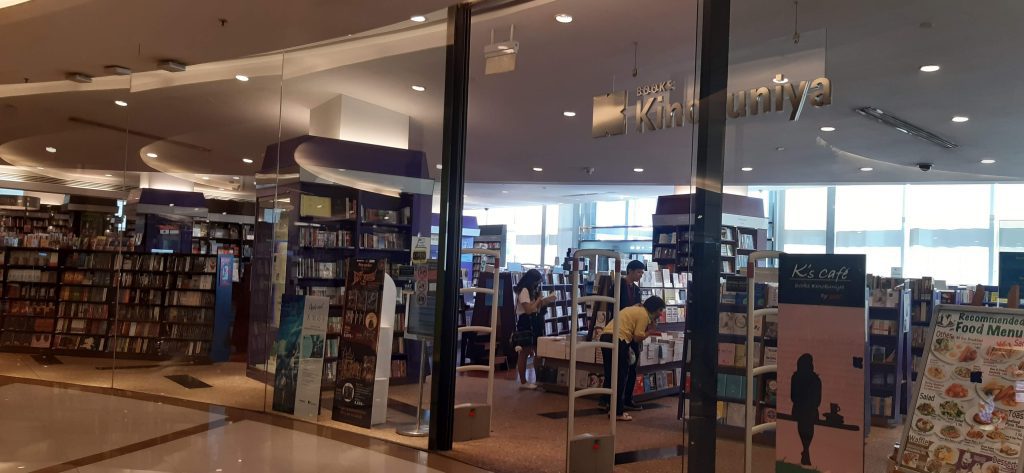 The store was huge, with lots of English books. I dragged myself away from those and found the Thai childrens section which was huge. I had to resist the urge to buy all 7 books and just stick with the first one.
Bangkok was at the end of my S.E Asia trip, so I had just planned on resting before my flight home. If I hadn't had to keep visiting more bookshops to find Thai Harry Potter, then I definitely wouldn't have been able to explore the city so much. My plans of reading and resting didn't quite happen, but it was a really fun experience. I love visiting bookshops in other countries and I got to visit so many!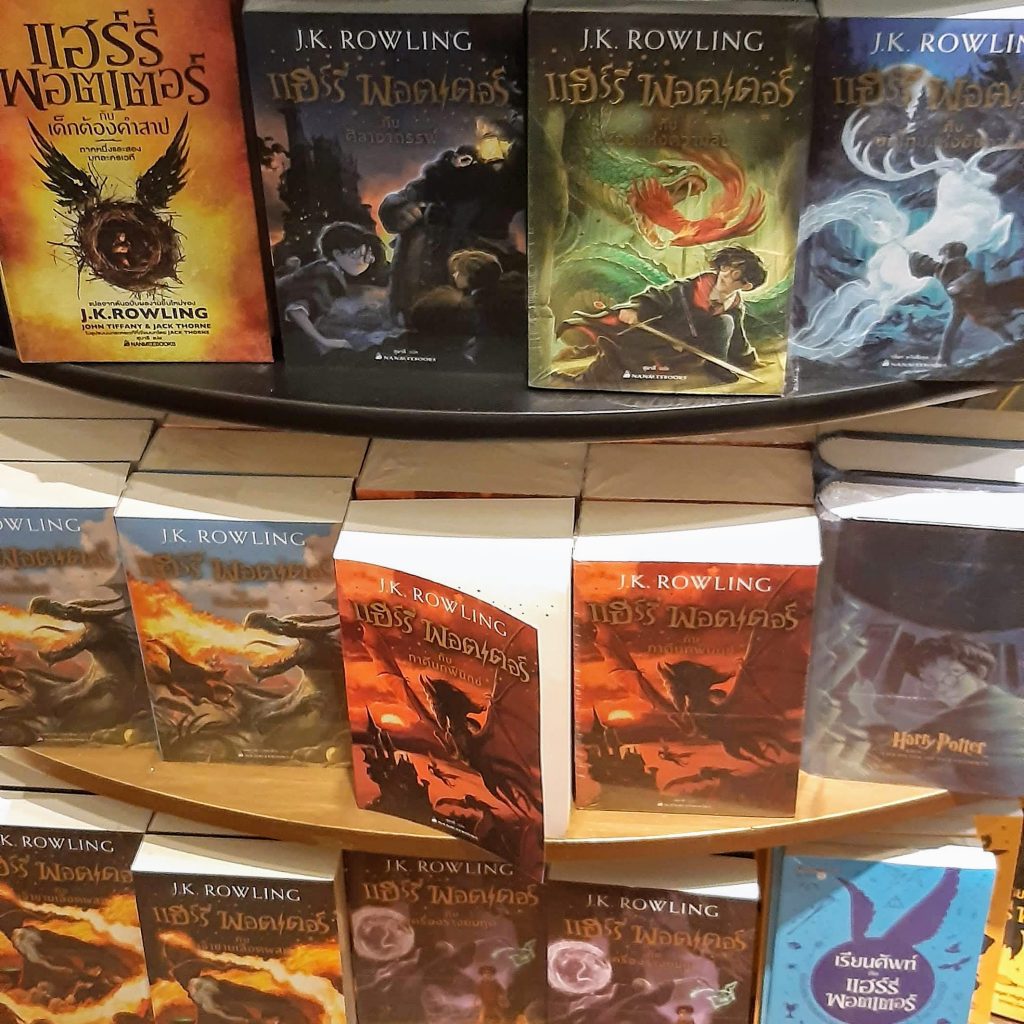 ---
Do you have any books in other languages? Is there anything you try and find in each country you visit? Let me know!