Although the Philippines is full of amazing beaches to relax and swim on, my favourite swimming spot was Hinagdanan Cave. Located on the North side of Panglao island, it's a perfect place to add to your itinerary.
It's not a large cave, but it's beautiful and the water is very refreshing and cool which is perfect for escaping the hot weather. I'd already gone swimming with turtles and got rather sunburnt so decided my next swim should be away from the sun.
The Cave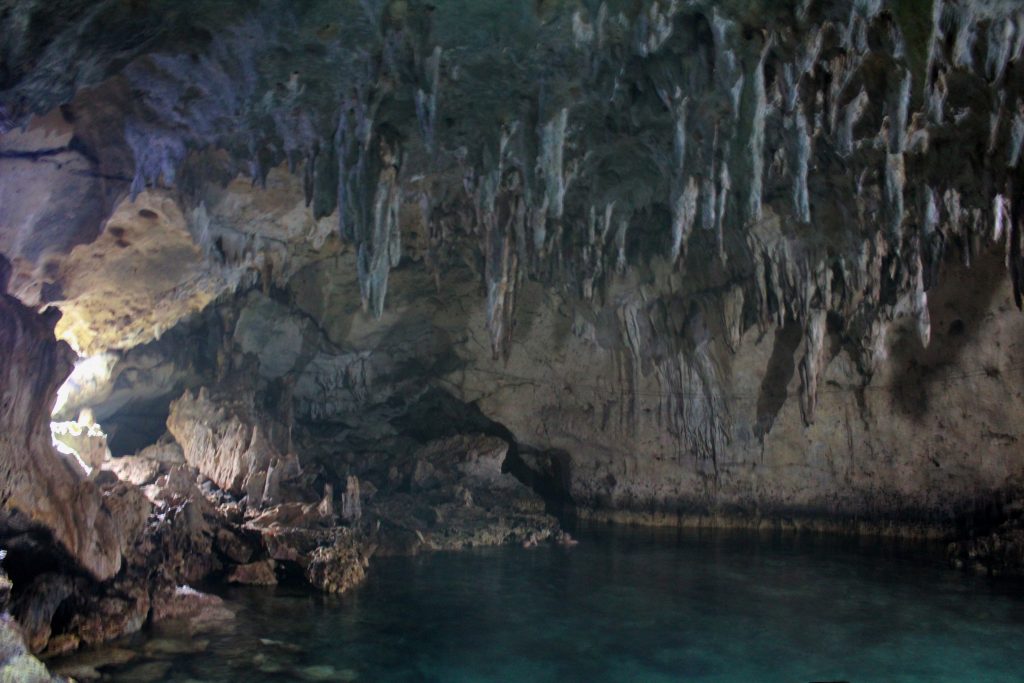 It's a Karst cave with lots of stalactites on the ceiling. There are also a couple openings that let in natural light, which is supplemented by artificial ones.
To get in, you descend a small ladder. There's a small walkway to view the cave and take photos.
If you want to swim, you need to head slightly further in. I left my bag amongst the rocks which seemed to be the designated spot by the other swimmers.
When I went, it was very quiet with only a few other people swimming which makes it very peaceful. I spent a long time just floating on my back, enjoying the coolness of the water.
History of the Cave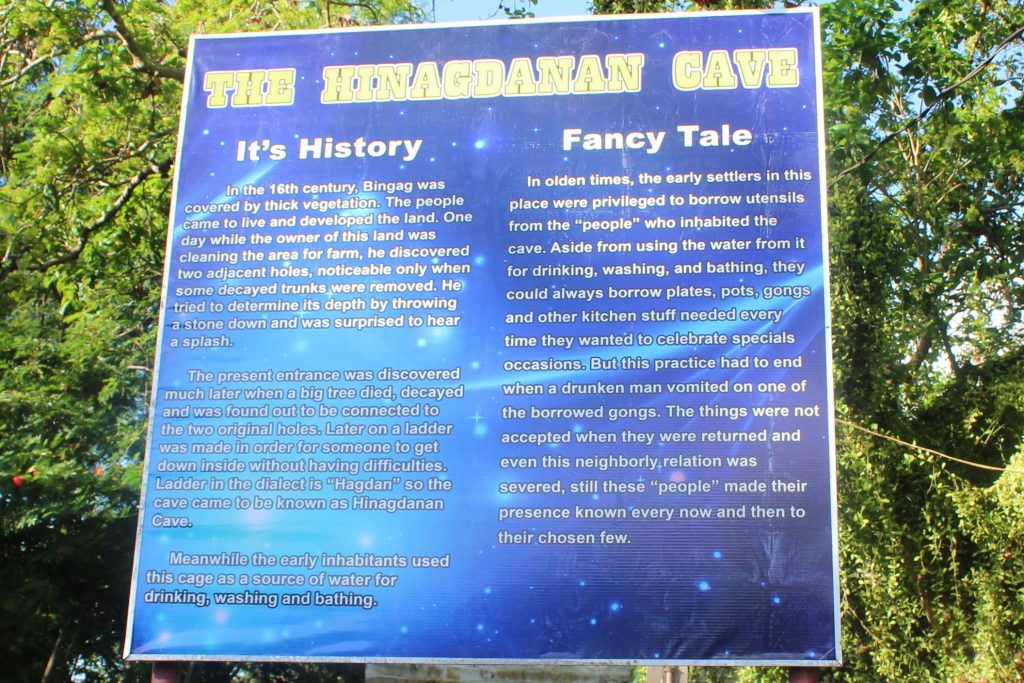 Like many of the caves I've visited, it was an accidental discovery. To get in, you needed a ladder which is how it got it's name as Hagdan means ladder in Cebuano.
The locals attempted to hide in it during the Second World War but unfortunately were found.
Visiting the Cave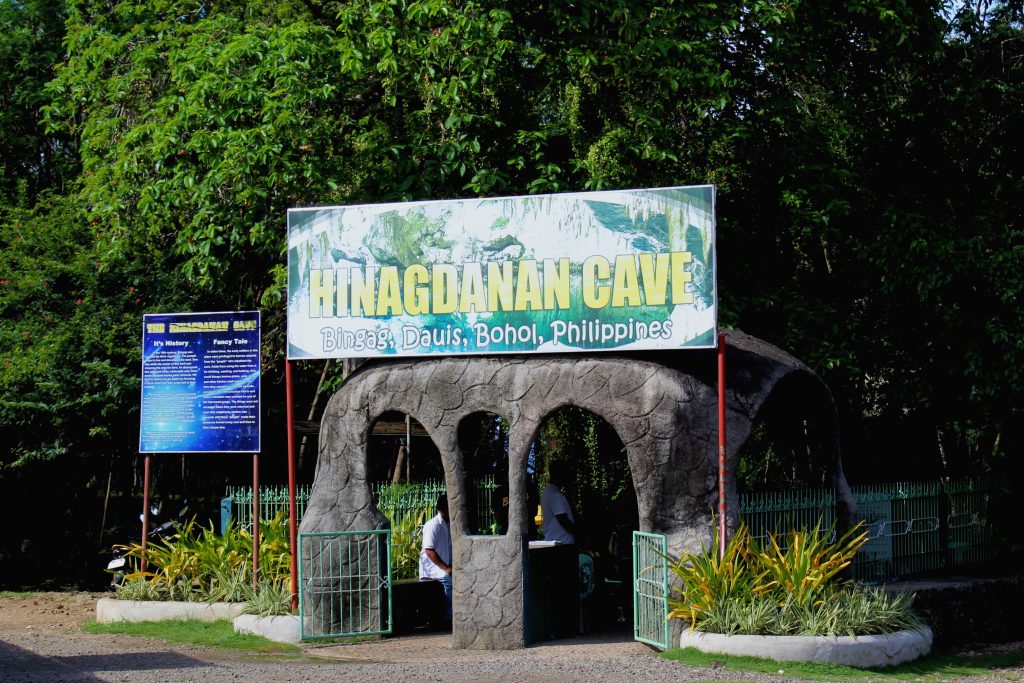 To get to Hinagdanan cave, you have several options.
Visit it as part of a tour
Rent a bike
Hire a tricycle or habal-habal (motorbike taxi) to take you there
Take a Jeepney
If you visit as part of a tour, you won't get much time at all. The group tours tend to be quick photo stops.
I can't ride a bike so renting a bike was out, but it certainly would be the most efficient way to get there. It's very easy to rent a bike in the Philippines and not that expensive at all.
Although the Jeepney is the cheapest option, I wasn't quite sure where to get it or how often they ran.
I decided to get a tricycle as it was a bit too far away to be comfortable on a habal-habal. You'll need to haggle a price with the driver and be aware that he'll likely then also ask for a fee for waiting for you.
To find out the prices for the cave, you can check the Bohol Tourism website. You pay an entrance fee, and an additional fee if you want to swim.
I highly recommend paying the extra to go swimming in Hinagdanan cave as it's definitely worth it.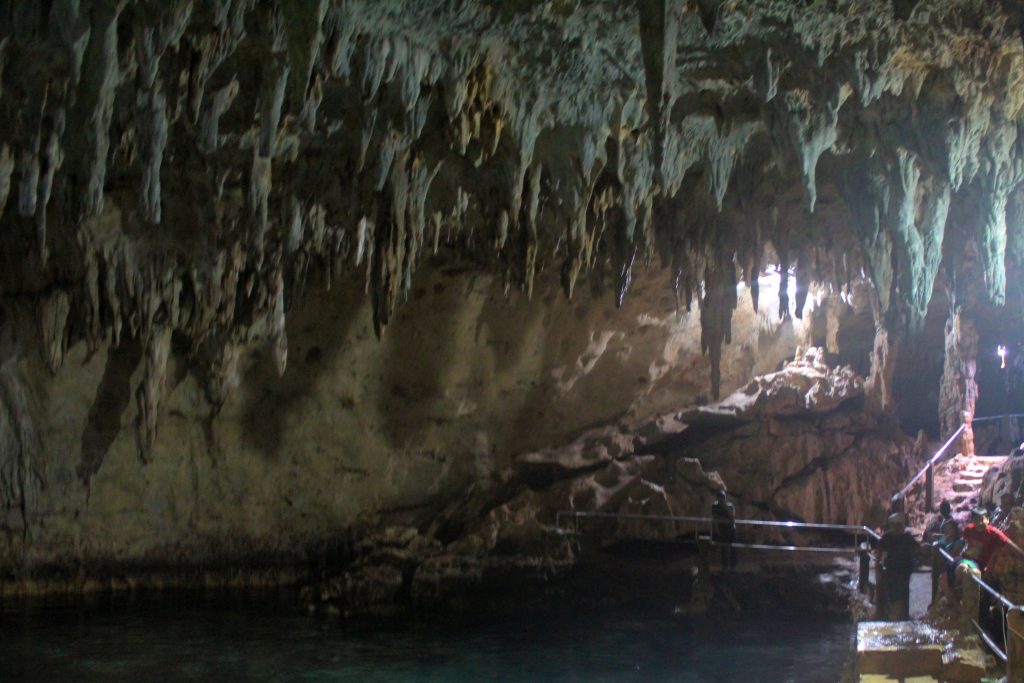 ---
Have you visited any interesting caves? Where were they?