After an eventful day of abseiling down waterfalls, my sister and I wanted to do something in the evening with minimal movement required. One of the activities available to book from our hostel was an "Ethnic Music Show" which sounded very interesting. We had no idea what it was, but it turned out to be the Da Lat Gong Show, performed by the K'Ho people. The K'Ho are an ethnic minority living in Da Lat and the performance showcases many of their dances.
The show was described as a way to learn about the Lat culture in a camp-fire atmosphere with "can-wine" and roasted meat. I later discovered that the Gong Show in Da Lat represents part of Vietnam's intangible cultural heritage as recognised by UNESCO. We booked it through our hostel, and it was with the same company we'd used for abseiling. The price was very reasonable (only 160,000 VND) and included pick up and drop off from the hostel.
The Gong Show
On arrival, we were led into a large space with seating round a central area. The night we went was not that busy, with many empty sections of seating. The show started with the lighting of the bonfire in the middle of the area. There were lots of explanations about what was going on, unfortunately these were almost all exclusively in Vietnamese. Despite not understanding the explanations, we were still able to enjoy the dances and the music.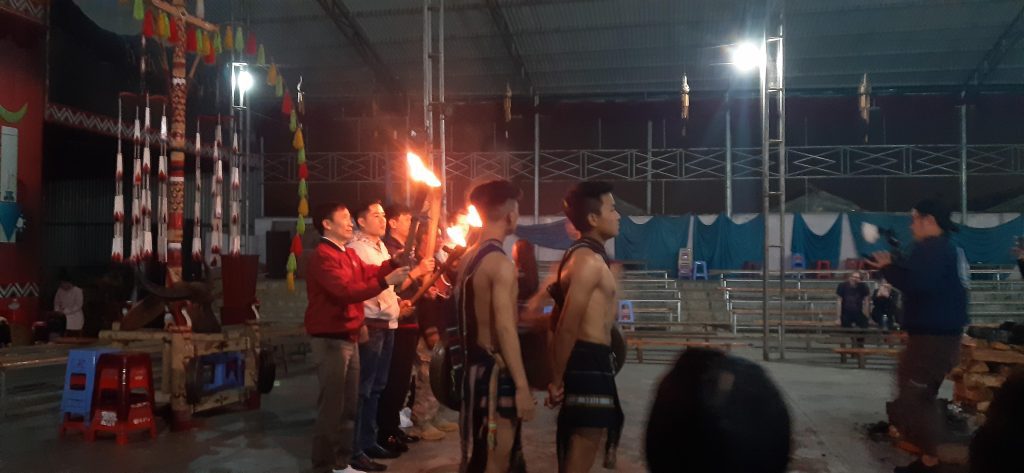 We we sat down, we were given a skewer of meat to try. After this, they went round to each section with a large pot of "can wine". I thought it was absolutely delicious and would happily have had more but it was soon time for more dancing.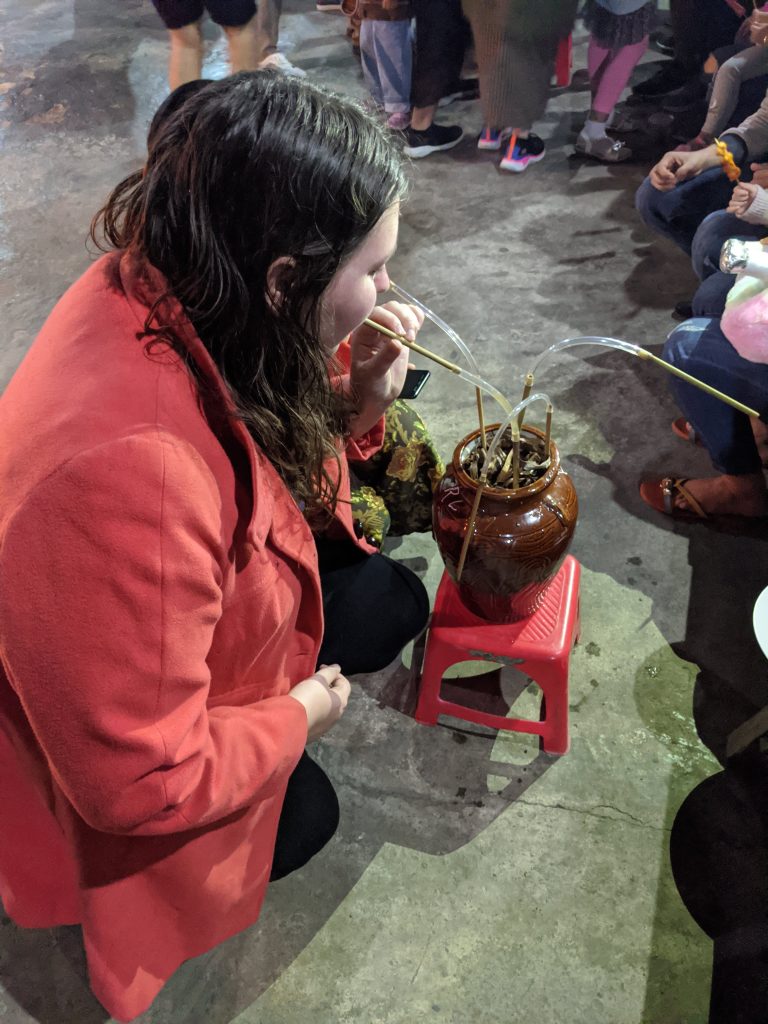 The show started off with some traditional dances, with the performers wearing what we assumed was traditional outfits. However, some performances included audience interaction in the form of various games! As the explanations were in Vietnamese, we had to try and figure out what was happening. One game seemed to involve holding the foot of the person in front of you as you danced in a circle, while another was similar to musical chairs.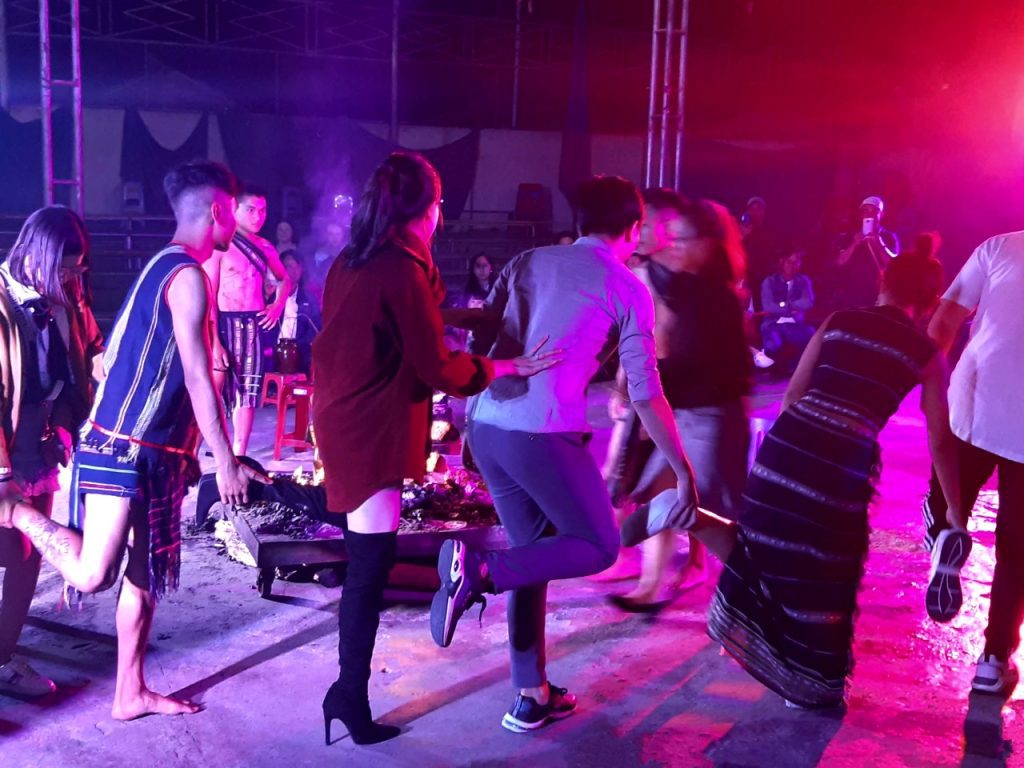 The music was very interesting. I was expecting it to be very traditional, however many of the songs had a very modern, pop vibe to them – particularly those during the games. Despite not knowing what the lyrics meant, I still really enjoyed listening to them all.
We had a fantastic time at the Gong Show in Da Lat, and it's perfect if you want something relaxing after an adventurous day!
Have you been to any cultural shows like this? Where were they? Would you recommend them?