Of all the places I've hiked, which granted isn't that large a list, North Korea is definitely the most unique! I was on an extended tour which meant that we had time to hike to the top of Mount Ryongak on the outskirts of Pyongyang. I was a bit hesitant, but it ended up being a fantastic experience, with fantastic views!
When checking the name, I found it listed as both Mt Ryongak and Mt Ryangak depending on which company you travel with.
Mount Ryongak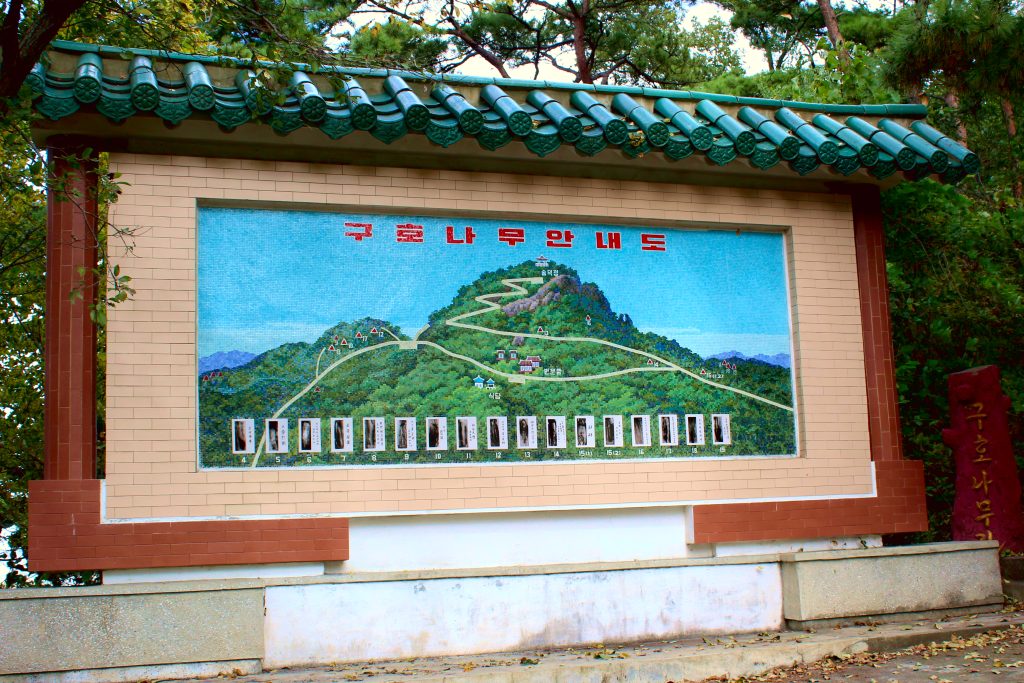 The mountain is located to the west of Pyongyang and we visited it on our way to the coastal city of Nampo. The path up is very smooth, and you could drive almost all the way if you wished.
The path contained of a lot of switchbacks although there are several points where hikers can take a more direct path. We took the easy route to the top, then took a more direct route down thinking it would be faster.
The easy route is incredibly simple to walk as it's a road so there is plenty of space and it's quite gentle. I'm not that fit at all but I was able to handle it quite well. I did take quite a few rest breaks, but then again I would have stopped anyway for photographs. As I was significantly slower, most of the group went on ahead so it was just myself and one of the guides.
We got some incredible views of Pyongyang on the way up, and the views at the top were stunning. For some reason, there was also a statue of a tiger near the top. I'm not quite sure the reason, but I imagine it's to make it for fun for kids.
Getting Back Down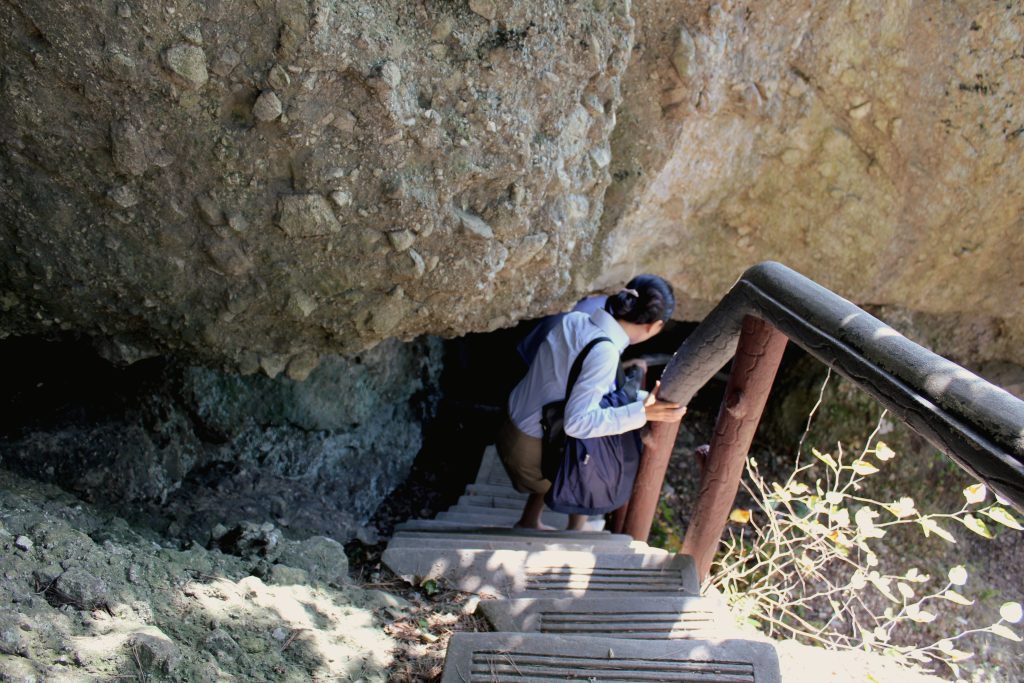 On the way down, our guides thought it would be faster to take a more direct route. This turned out to be incredibly steep and ended up taking longer than the road. At times we were having to duck under rocks and make our way down extremely steep staircases. I was impressed that they were able to build such staircases in the first place, and even more impressed that our female guide was able to descend in heels!
Despite being significantly more difficult than expected, this was a very fun descent. It was also down the other side of the mountains so it meant we got even more incredible views.
Hiking in North Korea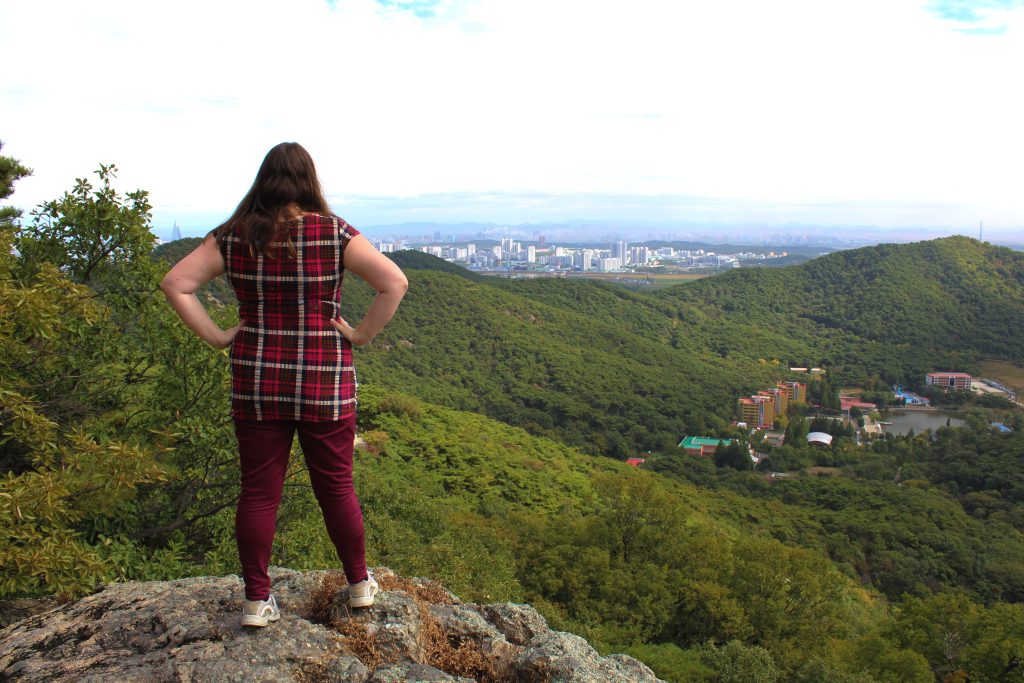 At the base of the hill is the parking area with a small pond. There is a large picnic area where we had our lunch before starting the hike. We saw several other picnic spots on the route for those that want to eat with a view. There were several pagodas on Mount Ryongbak, including one right at the top.
While we were hiking, we didn't see many other people but we could hear them! Listening to music as you hike seems to be quite popular. Our guide brought along a portable music player so that we too could take part in the full experience. He played several popular songs such as "Let's go to Mount Paektu" which was perfect for hiking.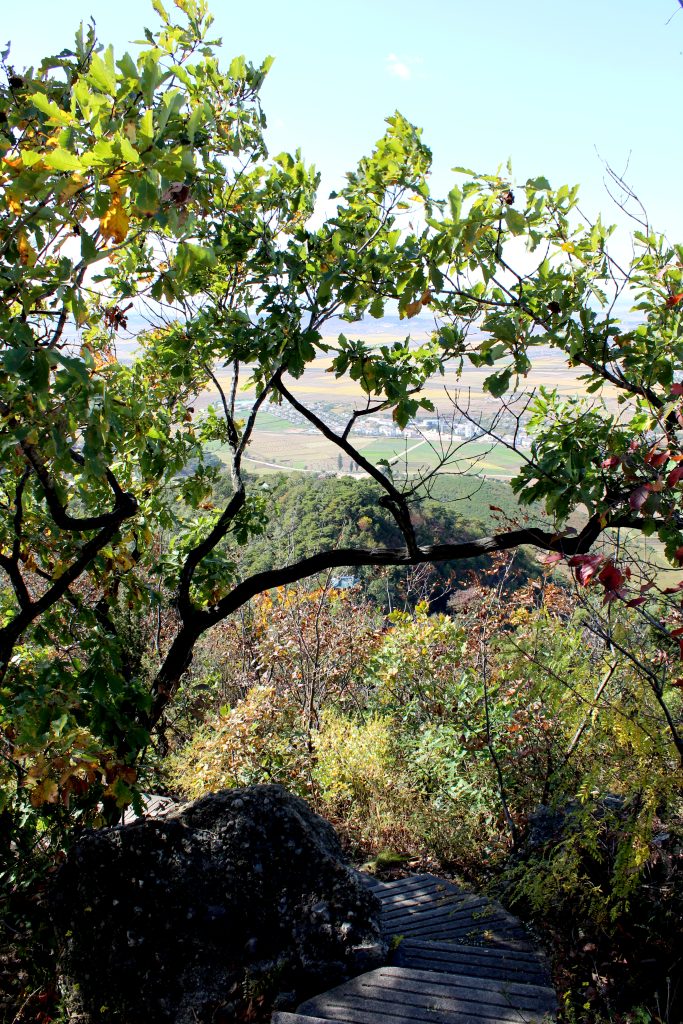 ---
Do you enjoy hiking? What are some of the most memorable hikes you've been on?