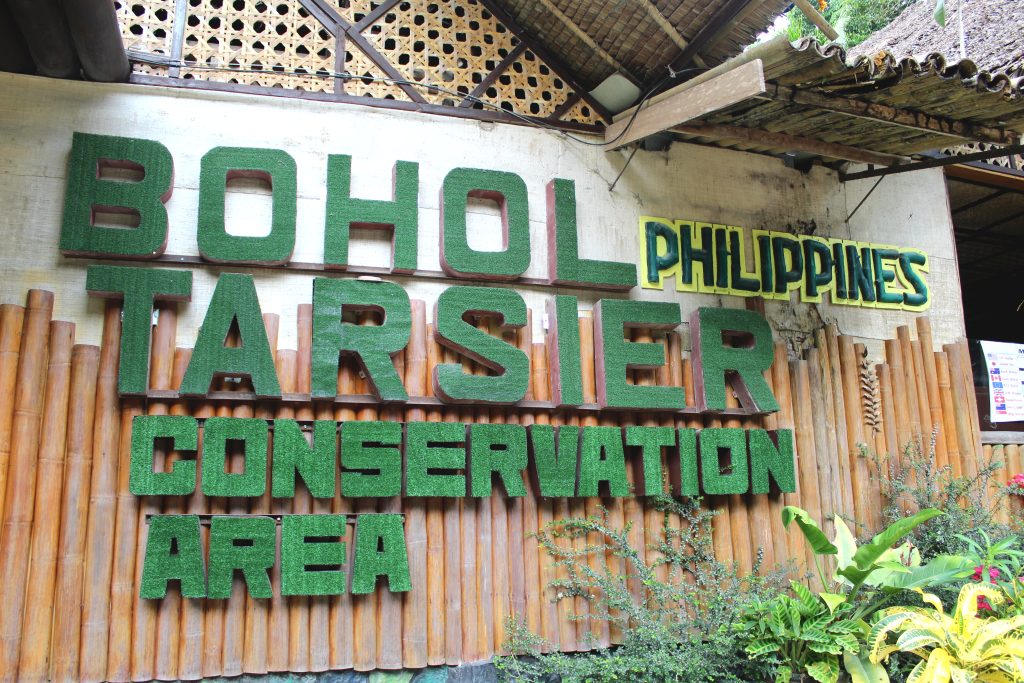 When planning my trip to the Philippines, I had to first decide which island to focus on. I wanted to relax and not hop around and once I learnt about the Tarsier Sanctuary I knew that Bohol was the right choice for me.
Tarsiers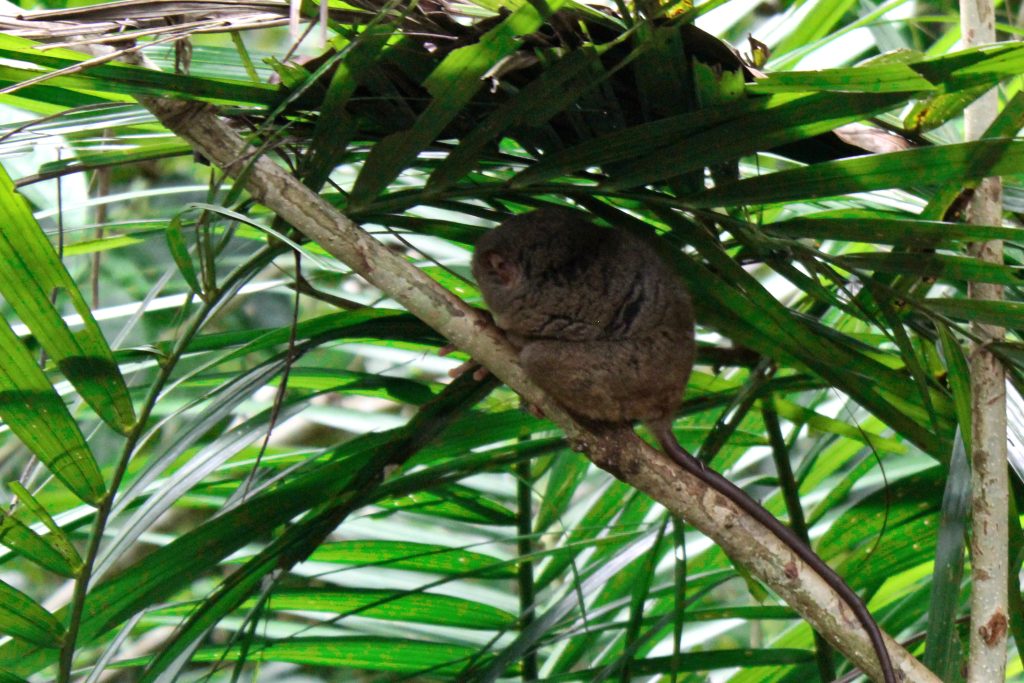 Before planning this trip, I'd never heard of tarsiers, which are a small species of primate located on SE Asian Islands (Philippines, Indonesia and Malaysia). They're a very interesting species, being the only entirely carnivorous primate.
Tarsiers have a very distinctive look, with their exceptionally large eyes and long tails. They are nocturnal which means when you visit them, they're almost always fast asleep.
They are very sensitive to bright lights so there are strict rules regarding no flash photography. Loud noises and physical contact also distress them, and so when we visited we were not allowed to leave the path and could only whisper to each other.
The Tarsier Sanctuary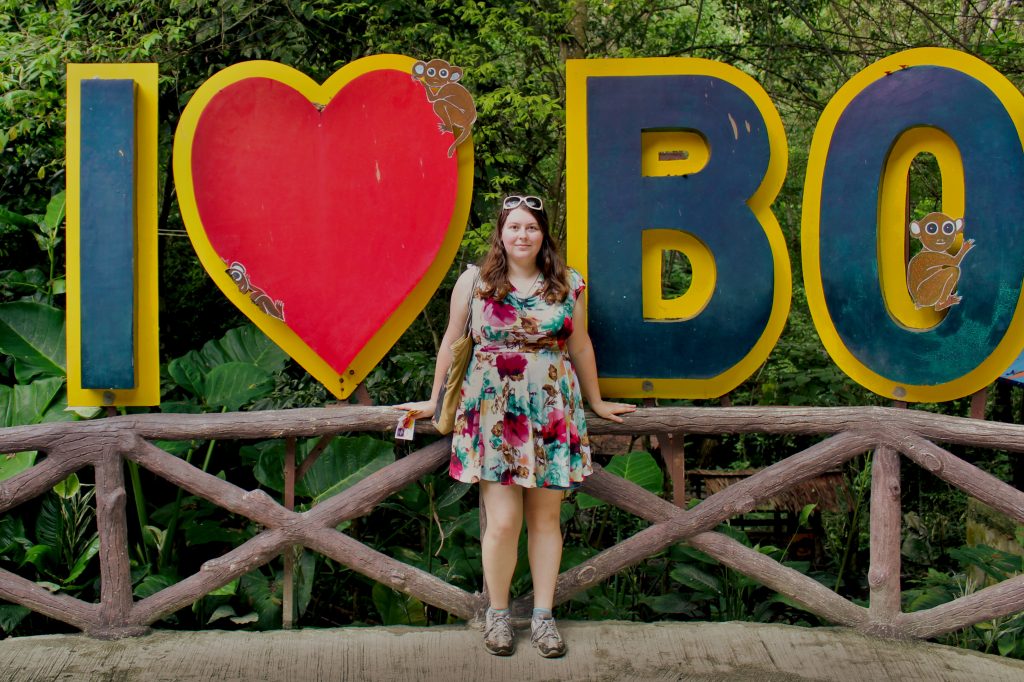 When we arrived at the sanctuary, one of the first things I saw was a cat lounging around in the car park. I'd already read that one of the reasons the tarsiers are endangered is due to cats hunting them, so I was glad to know that these ones were protected.
Once I'd paid the entrance fee, it was time to follow the 'Tarsier Trail'. Along the path were staff members who would point out the Tarsiers as they're very difficult to see. Without the staff's help, we'd never have noticed them! The Tarsiers tended to always be sleeping under some leaves so it wasn't easy to photograph them. Most of the ones I saw were facing away, so I could only get photos of their backs. You can't use flash as it would disturb them, so my photos needed a lot of editing to make them visible.
The viewing area isn't that large and so it doesn't take that long to get round it. I ended up spending longer than most people just watching the Tarsiers and so would definitely have enjoyed more time there. However, as we were on a tour we had to stick to a strict schedule. I probably would have spent even more time there if I could although everybody else seemed happy enough with the time allotted.
When leaving, there is a huge gift shop full of tarsier related gifts. I didn't have time left to shop, but most sites have similar souvenirs anyway.
Logistics/Budget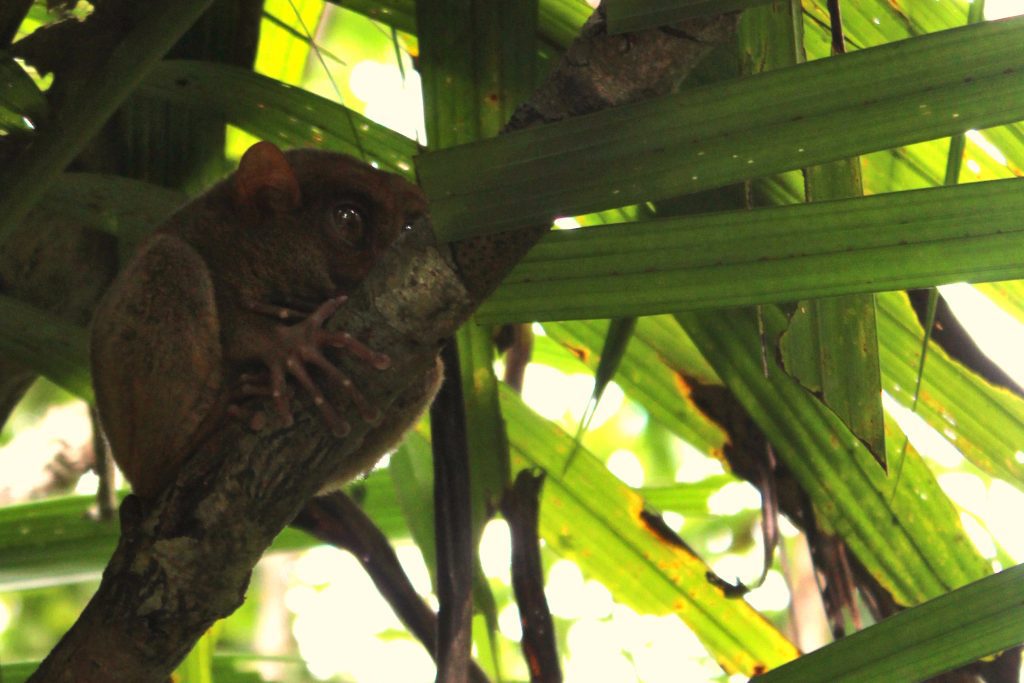 I chose to take an organised tour as it was the cheapest and quickest way for me to see several sights. You can rent motorbikes if you want to make your own way, but I didn't feel comfortable doing that. If you wanted to go at your own pace, you could take a Tricycle or even try using public transport.
The tarsier sanctuary was one of the main stops on the group tour I chose. The tour also took us to the Chocolate Hills which was the other "must visit" on my trip. This let me cross both off my list at the same time.
The tour I took cost 500PHP which was for transportation costs only. You still had to pay entrance fees at each site. The Tarsier entrance fee cost 60PHP so in total it cost me less than £10 which is a fantastic bargain.