During Harbin's Ice and Snow Festival, along with the two main locations you can also find a collection of ice sculptures in Zhaolin Park. The park has paths running around the outside and these were all lined with sculptures, along with a few larger ones in some of the larger open areas. There was also a frozen pond area that was full of children playing. Unlike the two main locations, Zhaolin Park was free to enter, at least it was at the time I visited. For information on how to get there, this site is very useful.
Zhaolin Park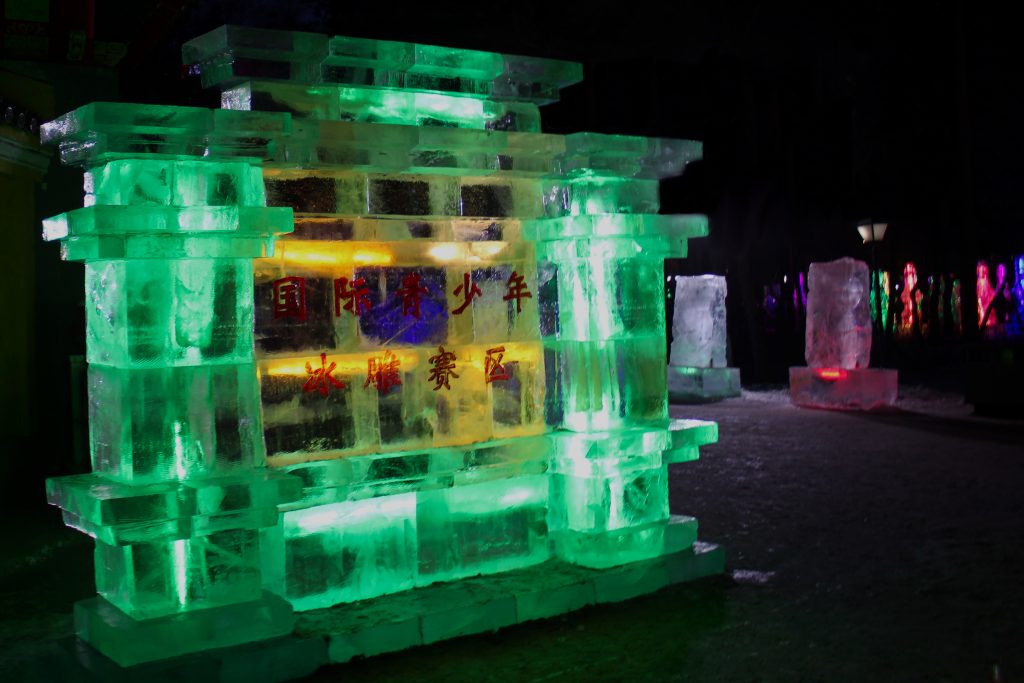 The park has several entrances, and I entered through the Western one. There are two main circular paths – an outer one and an inner one. There is also another path that runs from North to South and one that runs from the East to the centre. All of these paths had sculptures so I ended up making my way around the park several times in order to see everything.
When I was there, it was free to enter the park and so there were plenty of visitors. This also seemed to have a lot more locals visiting, with lots of families playing with their kids amongst the sculptures. The ground was very icy and I almost slipped several times. It was much less crowded than the main sites so was a much more peaceful experience and I had a lot of fun people watching.
The Sculptures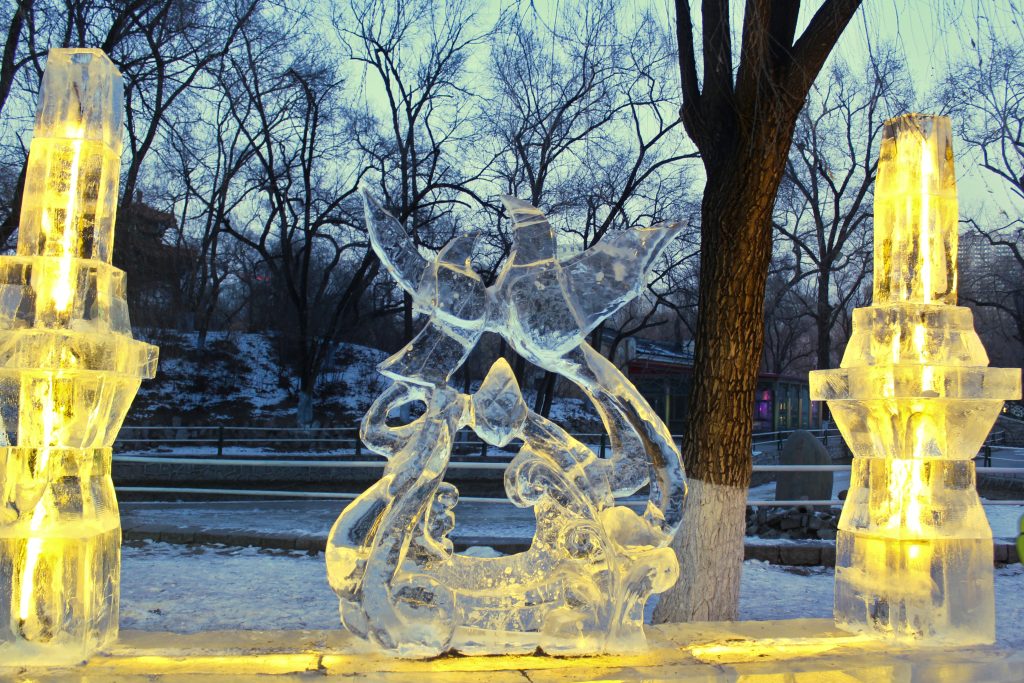 I visited here in the afternoon, on my way back from the Siberian Tiger Park. Arriving just before sunset, I was able to see the sculptures before they were illuminated. Then, I waited a little longer for sunset for the sculptures to become illuminated. This let me experience the sculptures both in the day and at night. It was a lovely experience being able to suddenly see them all burst into colour. I definitely feel that they look best once illuminated and so am glad that when I visited the main ice area, I went at night.
Sculptures in Progress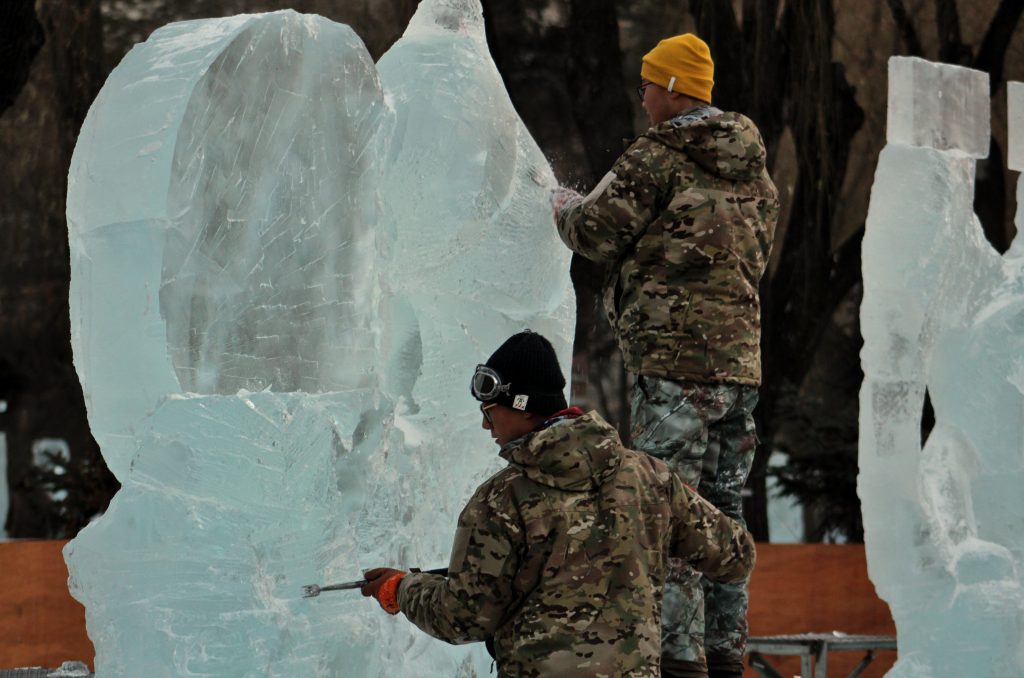 I visited Zhaolin Park in early January and not all the sculptures were finished. One section of the park was full of sculptures that were in the progress of being carved. While there, I was able to watch some of the sculptors at work which was a very interesting experience. I was able to see various stages of the progress from using chainsaws at the start to smaller tools for the intricate details at the end.
My Experience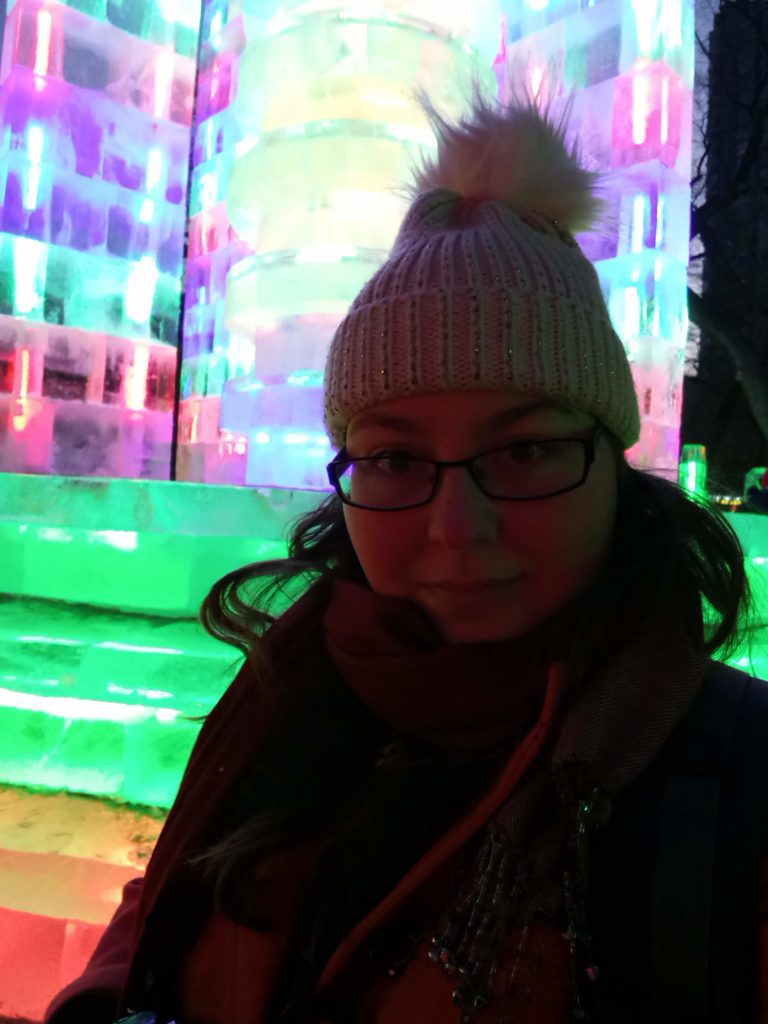 After visiting the Tiger Sanctuary, I decided to visit this park as it was on the way to the train station and I had a few hours to kill. Once I arrived, I was pleasantly surprised to find that I didn't have to pay any entry fees. I'm not sure if that's because I was early, or if they no longer charged this year. Either way, saved me some money so hurrah!
Once I got into the park, I switched out the lens on my camera for my zoom lens. I had a lot of fun people watching, taking stealthy "street photography" shots as I made my way around the park. This meant I didn't get as many shots of the sculptures as perhaps I might have liked, but there were so many sculptures there was no way I'd get photos of them all anyway.
I ended up shuffling my way along slowly like a penguin as ice covered most of the paths. I did a circuit of the northern half of the park, then made my way towards the south entrance. Once there, the sun was starting to set so I waited slightly for the sculptures to be lit.
As the sculptures began to light up, I made my way back towards the centre. Here there was a large, rocket-shaped sculpture. Once I took a selfie, it was time to start finding some food before my overnight train back to Beijing.
Budget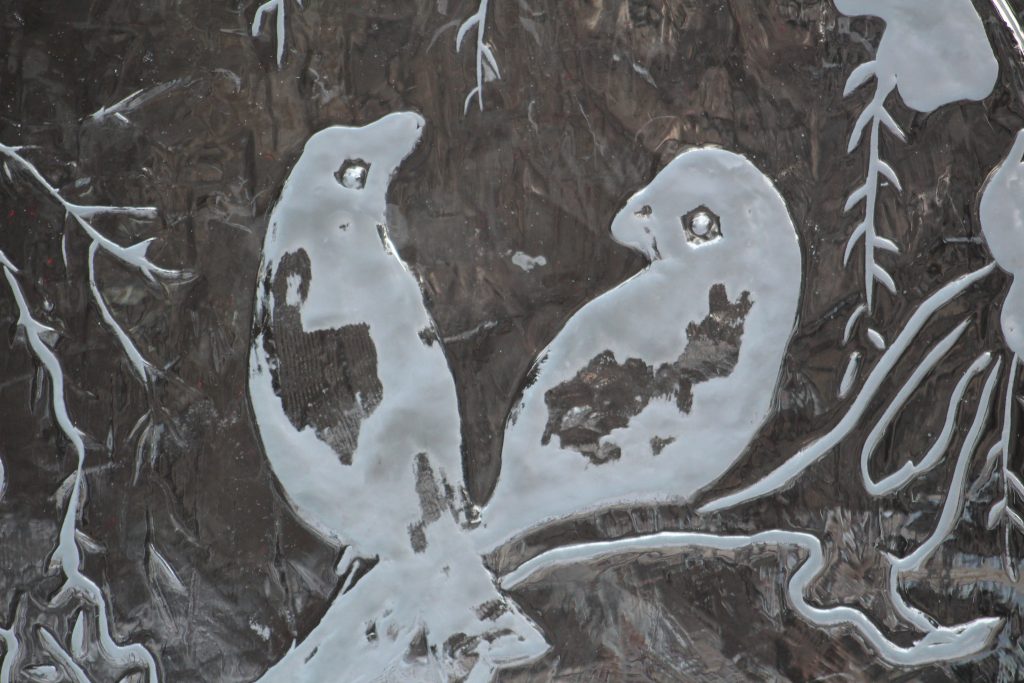 As already mentioned, the park was completely free to enter. Its central location means you can easily walk to it from several central sites. After visiting, I walked from there to the train station (with a minor stop for food along the way).
For a closer look at my budget for the entire trip, you can read my guide for planning a trip to Harbin