When looking up potential day trips from Beijing, Nanjing is probably not the first place people would consider given it's over 1,000km away. Located 300km away from Shanghai, it makes much more sense to visit as a day trip from Shanghai. However, it is entirely possible to do a day trip to Nanjing from Beijing thanks to the fantastic sleeper trains available in China.
As I had limited time left before leaving China, I wanted to try and squeeze in as much travel as I could. I decided on Nanjing as it is one of the four ancient capitals. I'd already visited Xi'an and had planned a trip to Luoyang, so thought it would be nice to have visited all of them.
Getting to Nanjing

From Beijing, there are two options for trains. You can take a high speed train that takes around 3.5 hours, or you can take the much slower regular trains that range from 10 hours up to 18 hours. China Highlights have a great timetable showing all the available trains.
I chose to get sleeper trains both ways, as it would allow me to maximise my time in the city and not have to pay for accommodation. By this point, I'd taken quite a few sleeper trains in China so was very used to them.
For those a bit closer, wanting to do a day trip to Nanjing from Shanghai, it's much easier and will only take an hour.
Xuanwu Lake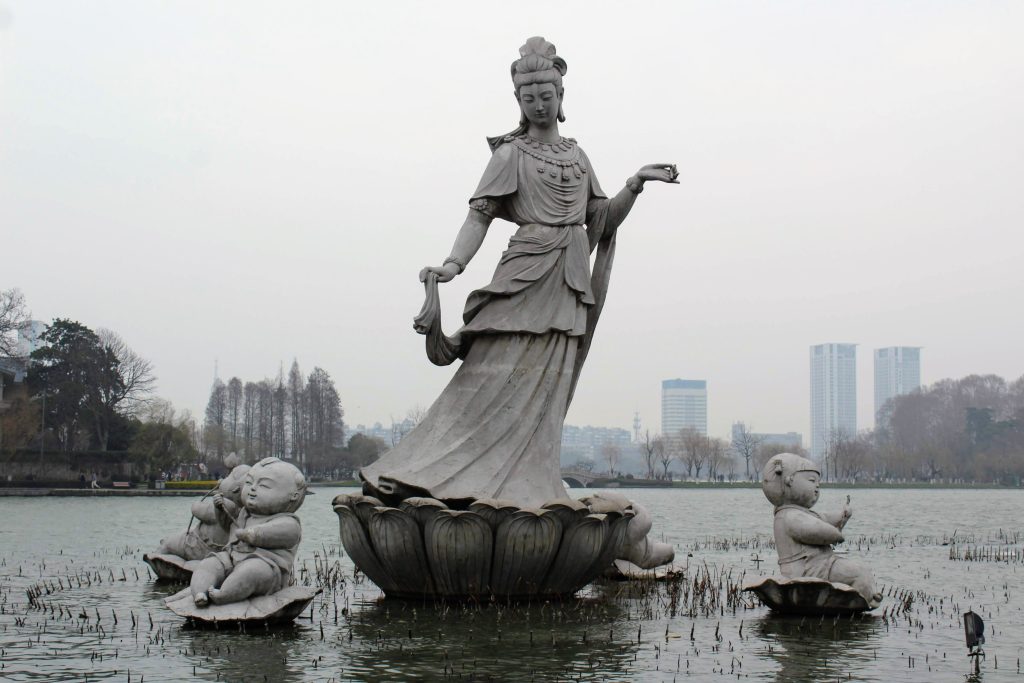 I arrived at Nanjing train station at half past 6 in the morning. As I arrived so early, none of the museums were open yet, so I started my trip with a lovely walk around Xuanwu Lake. This is located right next to the train station, and gives a fantastic view of the Nanjing skyline. It's completely free to enter, and you could easily spend hours walking around. The park has some fantastic sculptures and so even though it was a rather cloudy, overcast day, I still had a really nice walk. I passed one section that was completely full of koi fish and I could have spent ages just watching them all swim around.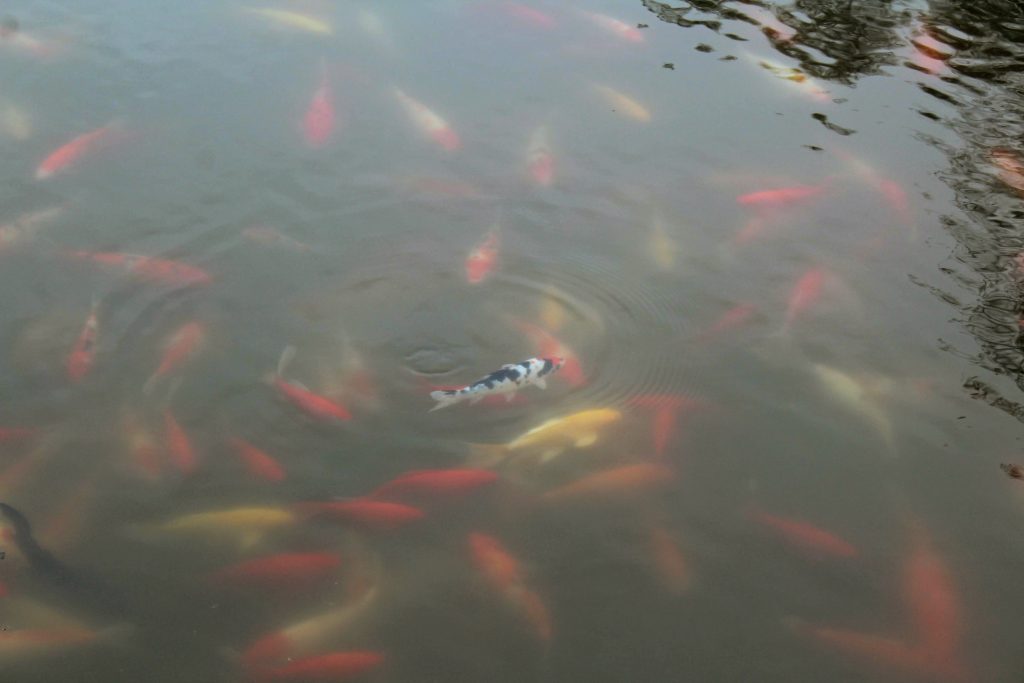 After that I made my way past a section of the ancient wall beside Jiming Temple. Having visited many temples already, I decided I would skip this to maximise my time at the museums. The same goes for the ancient wall itself – I really enjoyed walking it in Xi'an but it took a lot of time, and, as it was raining, I wanted to get inside as soon as possible!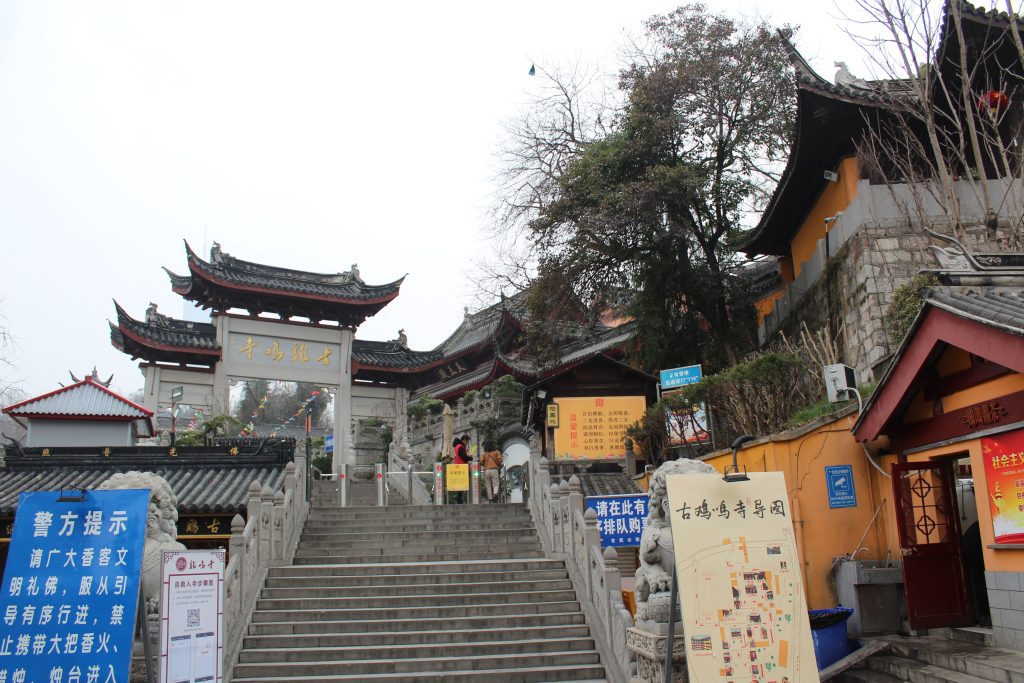 Nanjing Memorial Hall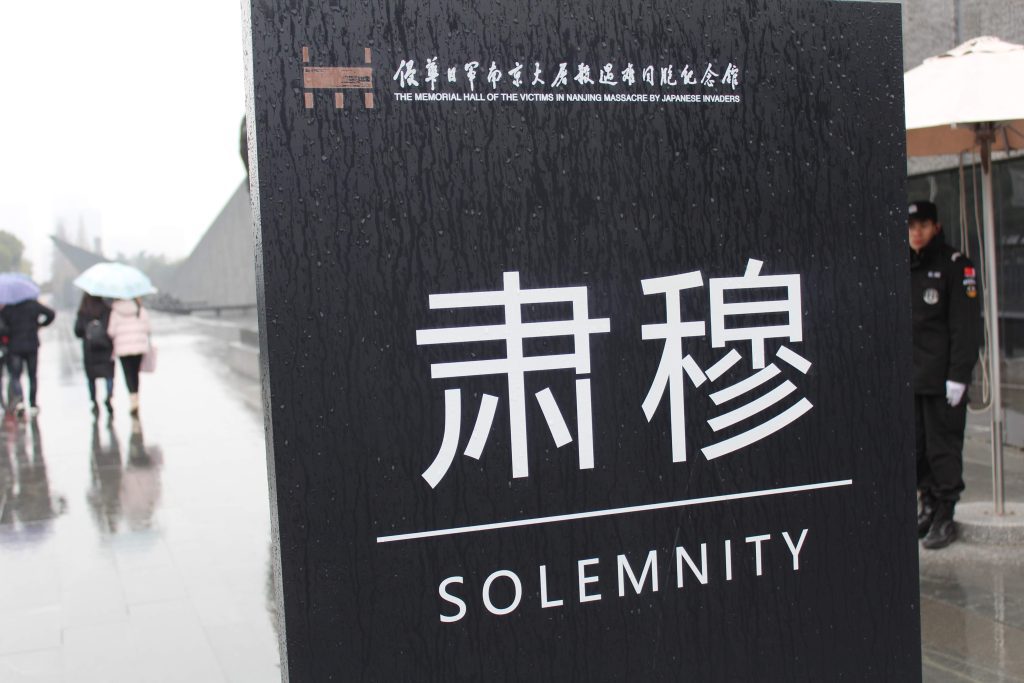 The memorial hall was the top of my list to visit in Nanjing. I'd read a little about the atrocities that happened in Nanjing and so felt it was important to visit. I'd previously visited Auschwitz so that helped prepare me slightly for what I knew was going to be a difficult visit.
To get there, I took the metro to Yunjinlu station which is just across the street. It is free to visit, and I would definitely recommend it to learn more what happened here.
I didn't take any photos of inside the museum/memorial as I felt it wasn't respectful. The first room was very powerful and set the tone for the rest of the visit. It is a dark room, with photos of many of the victims on the wall. As you progress through the museum you learn more about the terrible events that happened and how much the people suffered. It truly highlights just how awful humans can be and how important it is to remember the past.
After visiting the museum, I spent at least an hour just sitting in a cafe to really absorb everything. I didn't feel ready to go do something "fun" for a while afterwords. In hindsight, I probably should have visited the memorial hall last.
Nanjing Old Town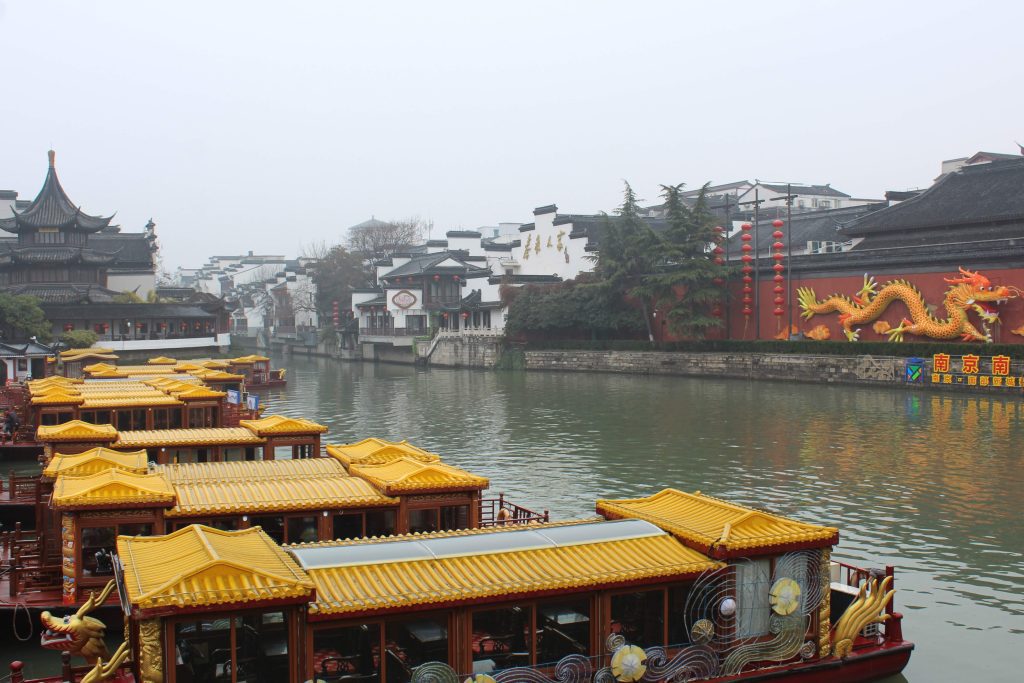 I made my way to the Old Town area of Nanjing. This area contained the Confucius Temple and several pedestrianised shopping streets. I had a lovely time wandering around, and there is some great street art. I found a brightly coloured wall that I fell in love with, and there are quite a few sculptures too. The signs for the historic sights were bilingual so I was able to understand those too. One of the souvenirs I ended up buying was a custom carved seal stamp. I'd already made one myself earlier but thought it would be nice to get another one. They carve it right in front of you and it's amazing to watch their skills.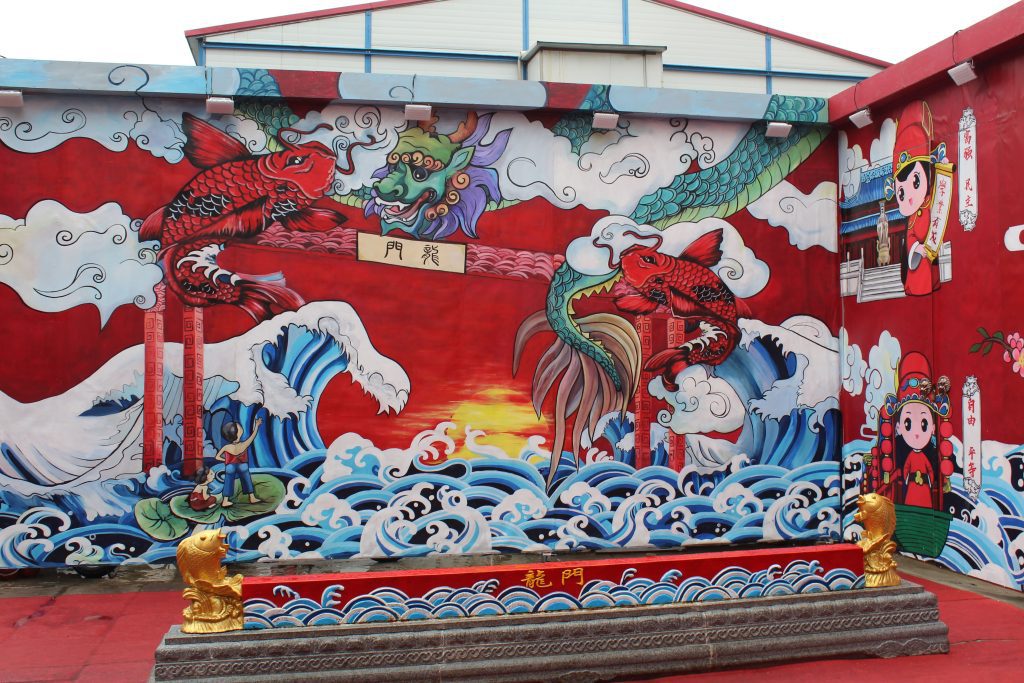 Nanjing Museum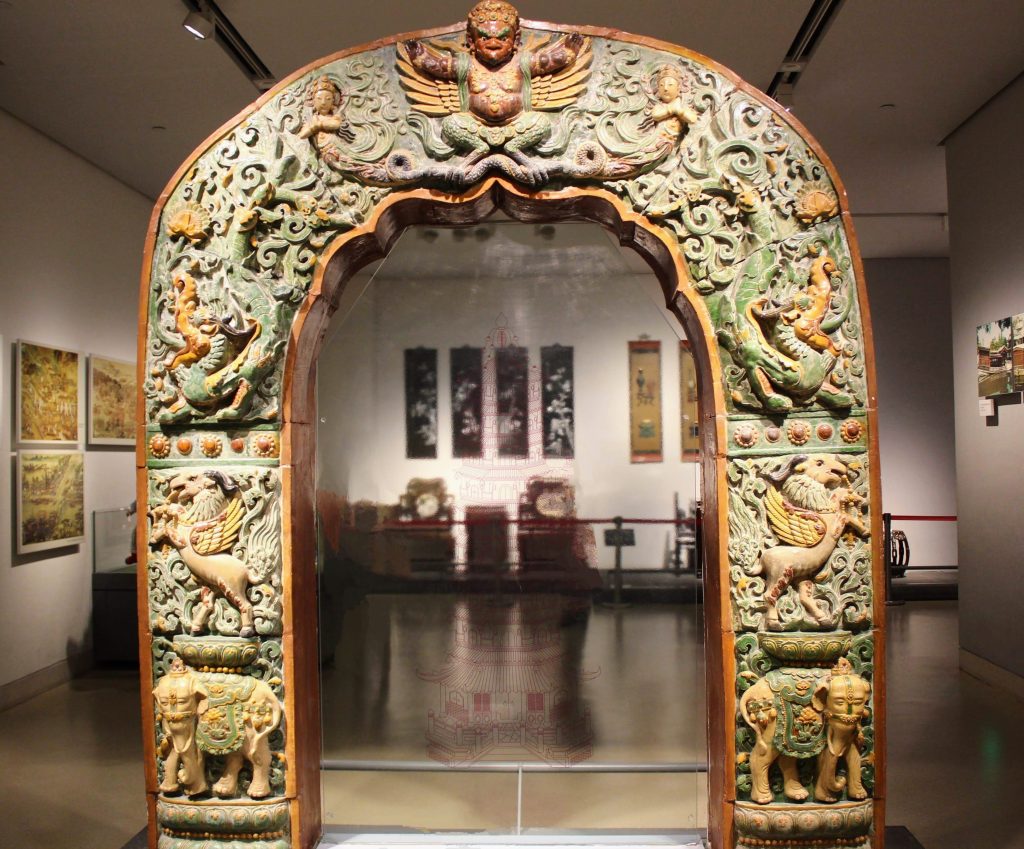 I love museums, so of course I had to also make sure to visit Nanjing Museum while I was there. It is a very large museum and well worth a visit. One of my favourite displays was the arched doorway from the original Porcelain Tower. I really like pottery, and there were lots of interesting sculptures on display. You can visit the replica Porcelain Tower if you have time – I saw it briefly from the bus, but decided it was too far out of my way.
After the museum, I found a nearby restaurant for some noodles then made my way back to the train station for my night train back to Bejing. I would have loved to stay longer, but if you're short on time then you can definitely squeeze a lot into a day trip to Nanjing! I would have managed even more if the weather was better, and if I'd visited the memorial hall last.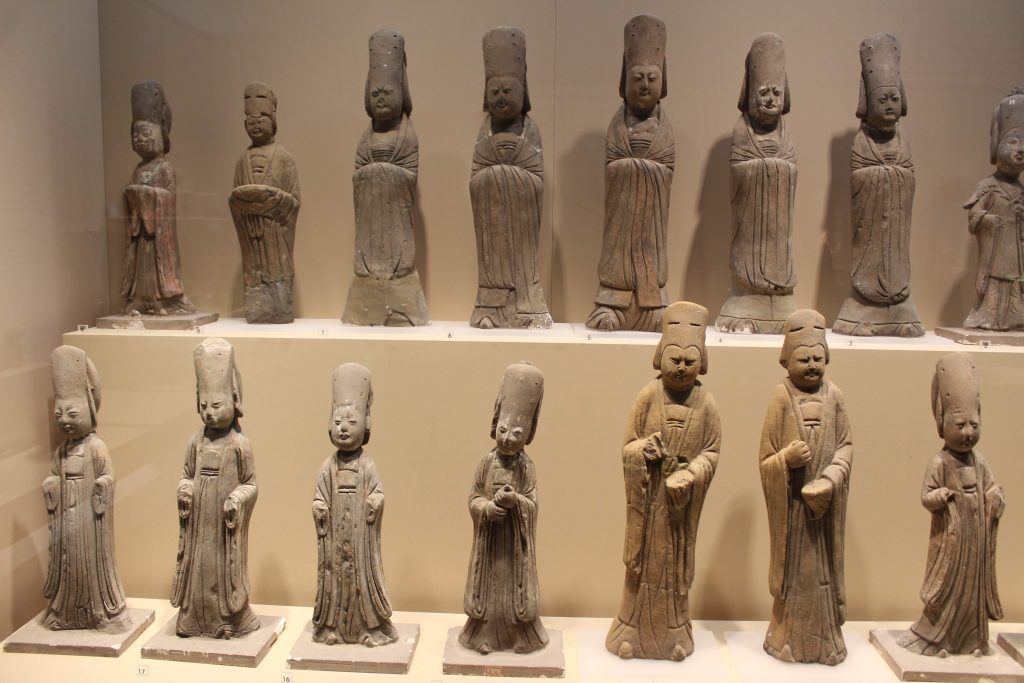 ---
Are you considering a day trip to Nanjing from Beijing? What are some long day trips you've been on?