Ha Long Bay is one of the most popular destinations in Vietnam, so there are plenty of companies offering tours, making it difficult to figure out how to get a good but cheap Ha Long Bay cruise. The cheapest options are definitely the single-day trips as they avoid the expensive fees for staying overnight. If you're based in Hanoi then those trips, although cheap, will involve hours of travel with an early start and late finish. Looking at the cruise itineraries is very important as they're all different. There's no point picking a really cheap tour if you aren't going to enjoy it.
Before going to Vietnam, I read a post by Steph from A Nomad's Passport with her budget for 15 days in Vietnam. She recommended getting a tour from Cat Ba to save money. There are other locations near Ha Long Bay you can get tours from, but Cat Ba looked beautiful so we chose it as our base for the tour.
Cat Ba Island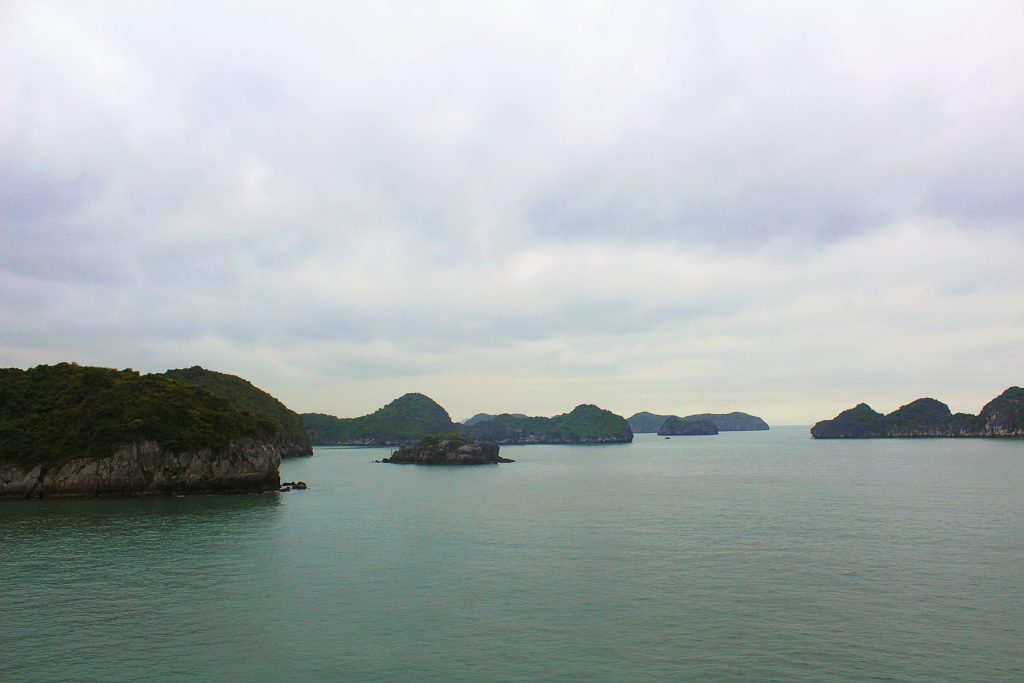 The island is located in Lan Ha Bay rather than Ha Long Bay but they're right next to each other. Our guide explained that the main difference is that they're owned by difference provinces.
Cat Ba also has a national park that looks worth visiting, but we didn't have the time to do a second tour. It also looked like it involved a lot of hiking and I didn't think I had the energy for that.
It's very easy to get to Cat Ba, and not that expensive either! It's definitely a worthwhile place to include on your Vietnam trip.
Finding a cheap Ha Long Bay Tour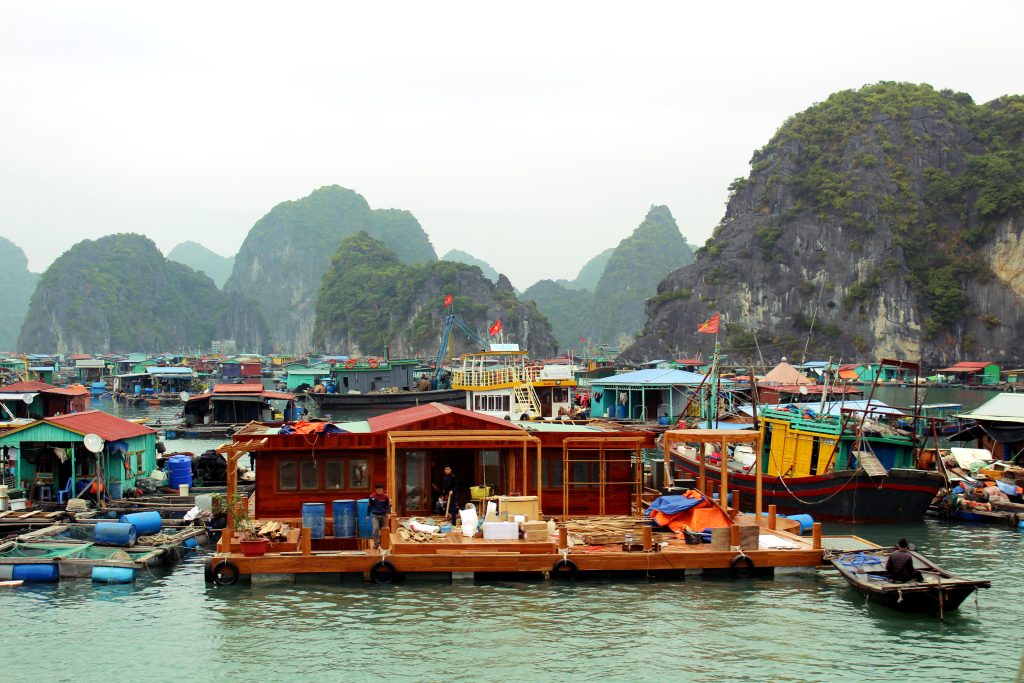 There are plenty of companies offering tours around Ha Long Bay. We spotted plenty of different signs on our way to book our trip and saw plenty of options online.
We ended up choosing Cat Ba Express for our tour. They'd handed out flyers on our bus from Hanoi and it was a bargain at only $23 each. The tour we took isn't actually listed on their website (that one includes hiking and cooking with only an hour for water activities while ours we had much longer for kayaking and a separate stop for swimming) so it's also definitely best to wait and book in-person to see the full range of tours. There are plenty of companies on Cat Ba offering tours so you have plenty of choices.
I chose our tour because not only was it very cheap, but because I liked the itinerary. The boat lovely and there were only around 10 of us on the trip so we had plenty space. We got lunch included, and during kayaking they provided a waterproof bag to store our valuables.
Departing from Cat Ba meant that we were out on the water much earlier than other groups. This allowed us to avoid other tours and have an incredibly relaxing experience. We only saw a couple of other boats the entire day. I'd heard about how overcrowded it gets but our experience was the complete opposite! It was so peaceful and tranquil, which definitely made the trip to Cat Ba worth it.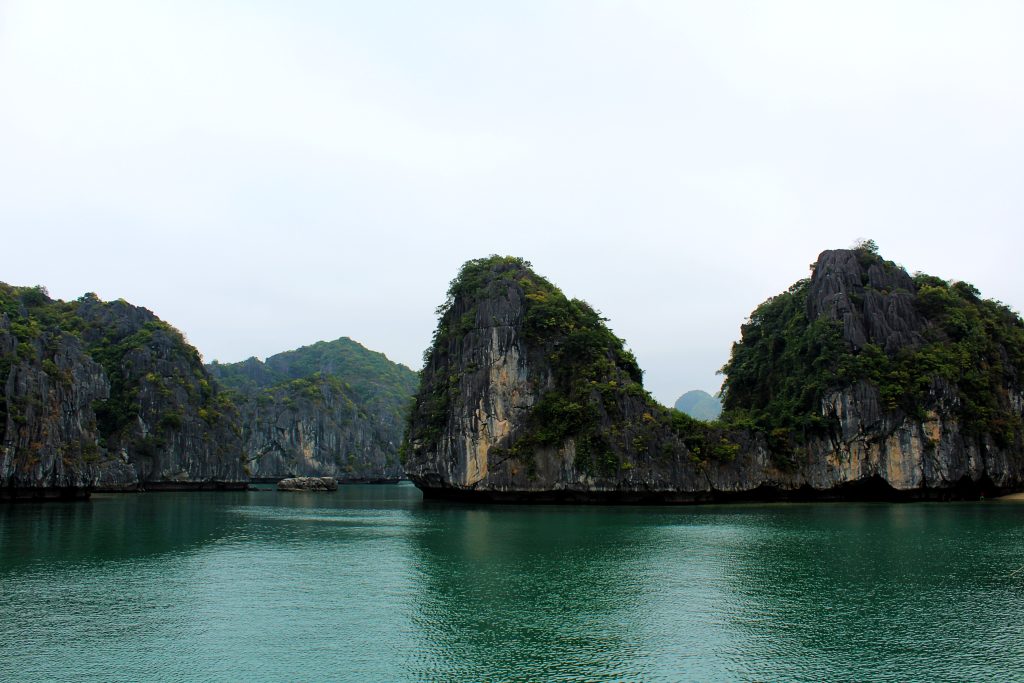 ---
Have you taken a tour to Ha Long Bay? Was it a cheap Ha Long Bay cruise or did you splurge? Would you recommend it?