When planning my trip to Vietnam, my sister and I each chose one "must-do" activity. Mine was abseiling waterfalls in Da Lat. I had been looking up activities to do in Vietnam and stumbled upon some posts about canyoning. Da Lat hadn't been on our radar until that point, but we're very glad we ended up visiting!
There are quite a few companies that offer canyoning in Da Lat. The one I chose was Viet Challenge, as I booked it through my hostel. It was certainly one of the more expensive things we did on the trip, but was definitely worth it! We didn't take cameras, or our phones, but one of the guides had a camera and took plenty of photos. Lunch was also included so we didn't have to worry about bringing any food with us.
We got picked up at 8am and were off to Datanla Waterfall. Luckily we ended up with a very small group of just five of us. This meant we were able to climb back up and have a second (or third) go whenever possible.
Before starting, we all got changed into wetsuits, and they had a small practice wall to get comfortable with abseiling. I hadn't abseiled for years, but it came back to me instantly. As everybody in our group had abseiled before, it didn't take long and once we'd had the required safety instructions we were ready to begin!
The Waterfalls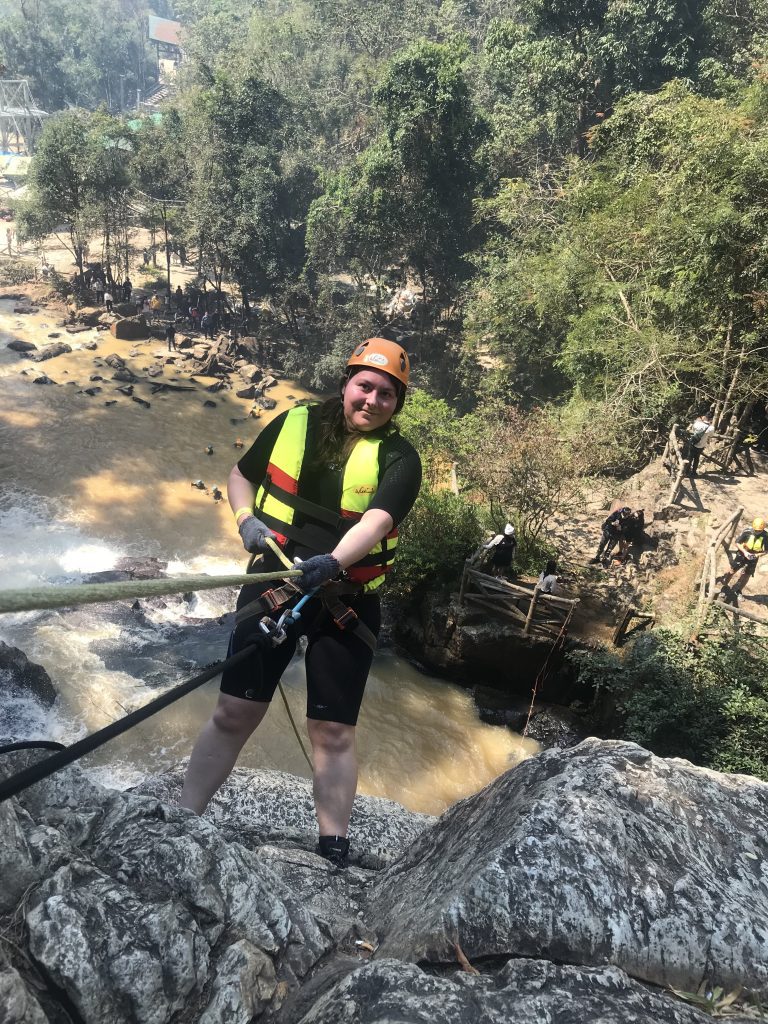 The first abseil was down a cliff next to a waterfall to ease us in slowly. This was 18m high and was a great way to start the adventure!
Coming up next was a partial abseil where once you reached a certain point, you let go and ziplined the rest of the way! It was a bit scary to let go and trust the zipwire but a lot of fun!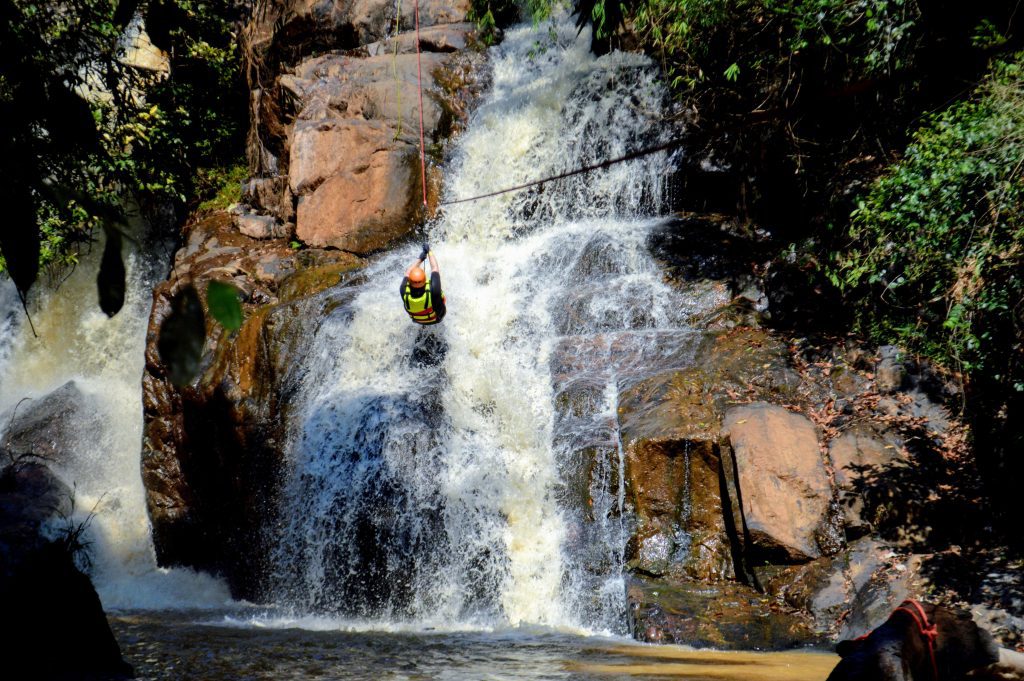 After the fun of the zipwire, the next stop was the "water sliding" section. This was a section of the waterfall where you could slide down the rocks – the guides help you get into position, and hold you in place before letting go! You can slide down feet first, or head first if you're brave enough! You could even slide together as a pair, although I chose to just do it by myself.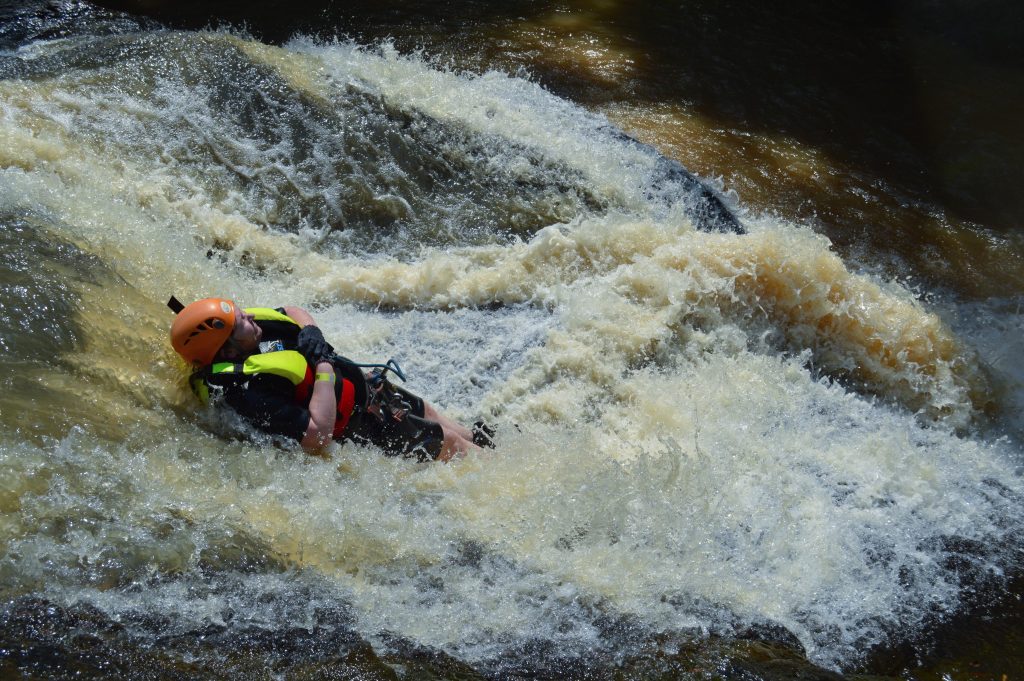 After the slides, next up was the huge waterfall. It is 25m tall and after abseiling down most of it, you then have to let go and fall the last few metres. You need to stick to a specific route, so as you abseil the guide at the top will gesture to help keep you on track. Once you get close to the bottom, the water is so loud and strong that it's hard to see anything and you have to trust that you're close enough to safely let go.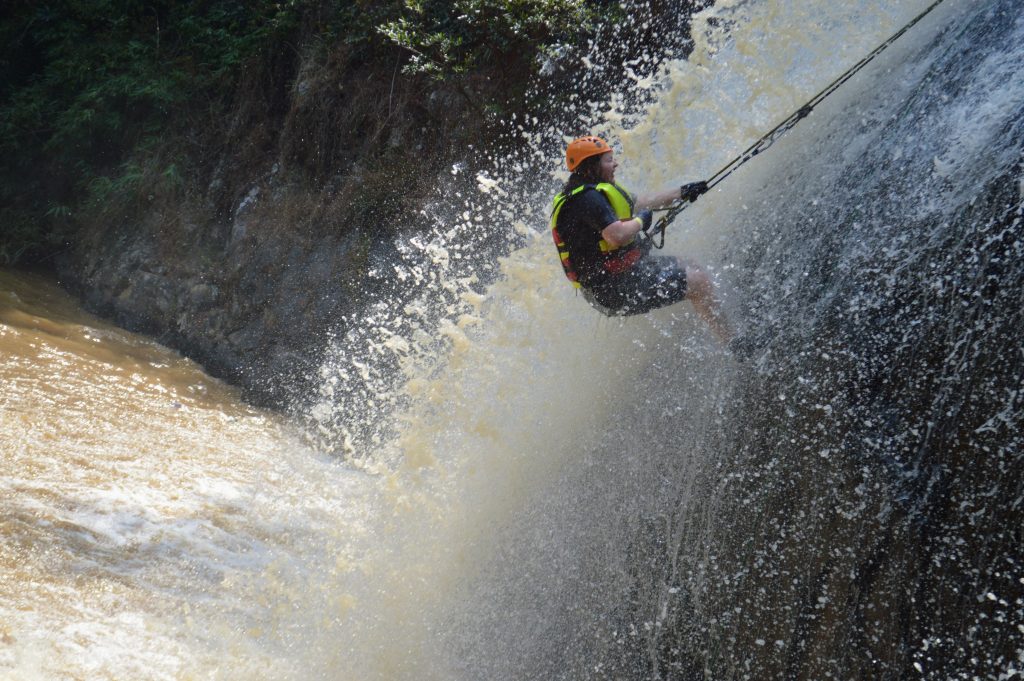 After this, the next stop was the cliff jump. I actually found this one the scariest so stuck to just the 7m jump. There was a slightly higher jump (11m) that some of the boys did, but that was too high for me. We got plenty of time here as we were far ahead of any other groups, which really helped as I needed the extra time to get the confidence to jump!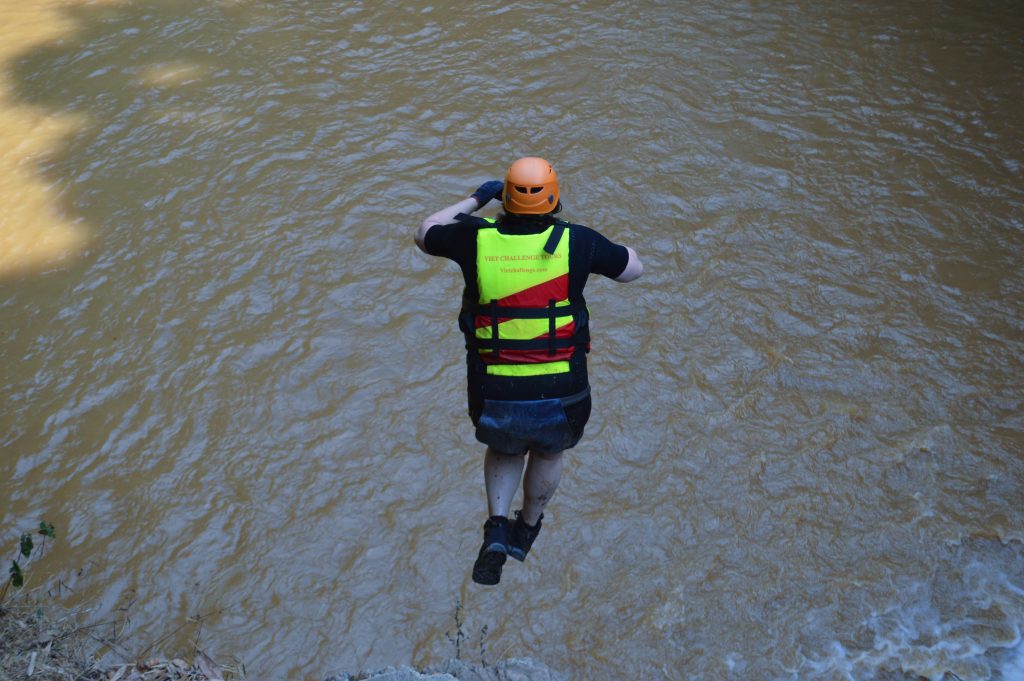 The final abseil was the most challenging of all. It is known as the "Washing Machine" because it spins you around so much. You start abseiling down into the waterfall itself which spins you around, you end up briefly underwater for a bit before coming out at the end. The guides prepared us in advance, and my sister chose not to abseil down this one. There was a route at the side to climb down for those that want to skip it. As much as I enjoyed it, I felt once was enough for me and didn't want another turn.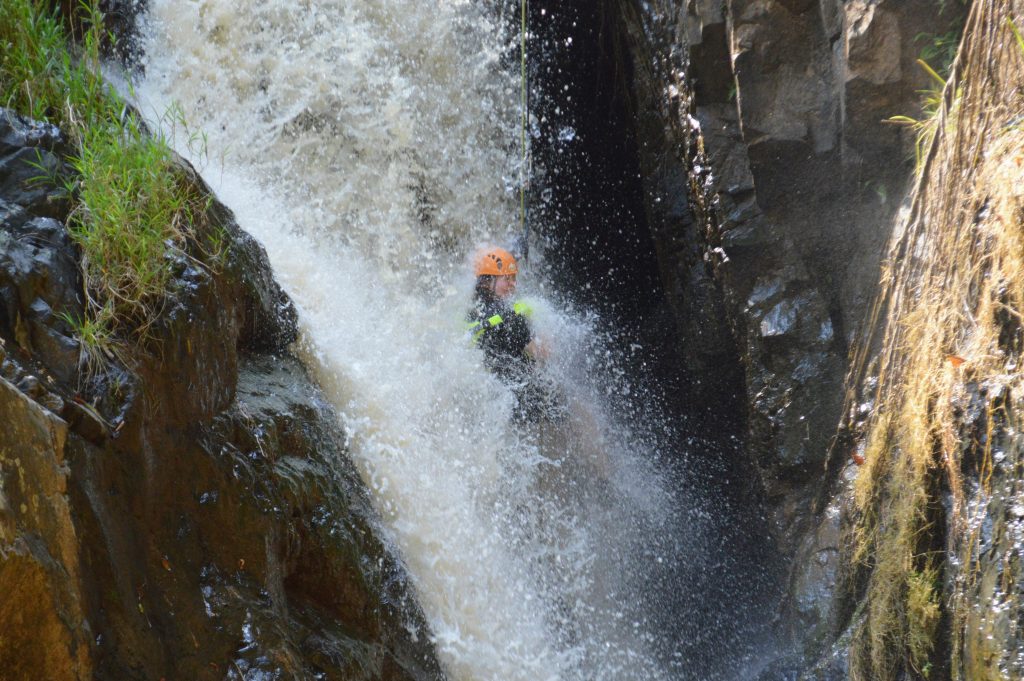 After this, we then had a trek alongside the river to get back to our van. It was a beautiful walk, so it was a shame I couldn't get any photos. Once back at the hotel, we decided to spend the afternoon relaxing before heading to a Gong Show in the evening. You need to wear shoes on the trip to keep your feet safe from the rocks, so make sure you have a spare pair to wear the rest of the day!
This was definitely one of the highlights of my trip! I highly recommend abseiling waterfalls in Da Lat to anybody planning a Vietnam trip. It's well worth it, especially as Da Lat ended up being one of my favourite cities on the trip.
---
Does this sound like something you would enjoy? Have you been abseiling on a trip? Would you recommend it?