For those that follow me on Twitter, or know about my Read Around the World Challenge, you'll know that I adore books. My souvenir of choice is a book in the local language, so I've visited a lot of bookshops— and the Libreria Acqua Alta is by far one of the most interesting ones I've ever visited!
Even if you don't want to buy any books, it's still a charming place to visit with lovely views and some great photo opportunities.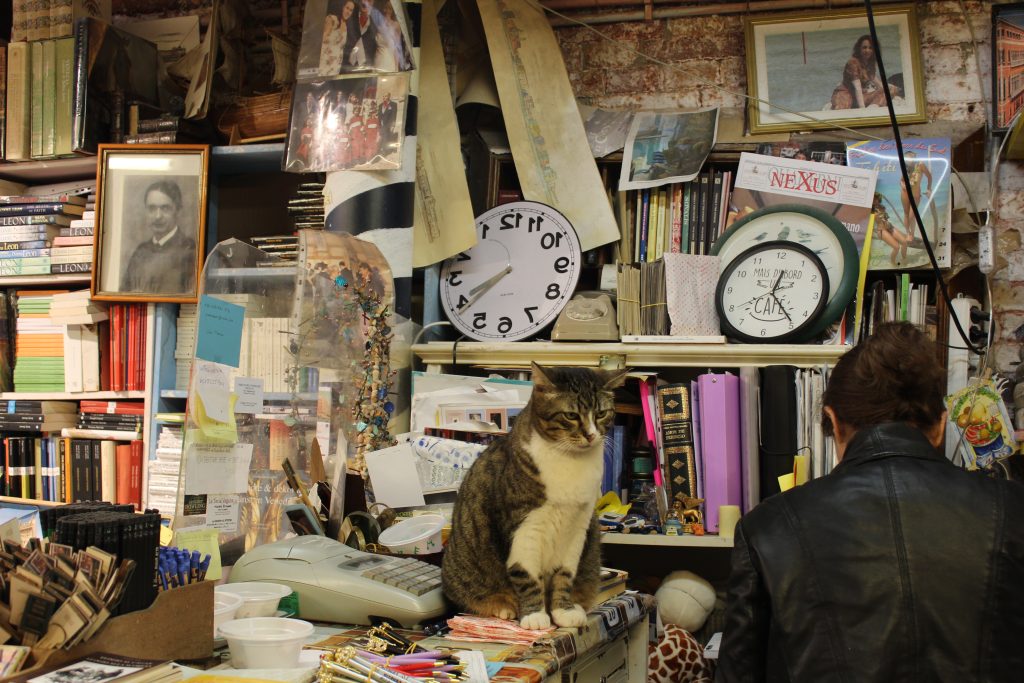 How to find it:
Libreria Acqua Alta is located roughly ten minutes away from both the Rialto Bridge and Piazza San Marco. As you walk along the small street it opens up on one side to a small square, and the bookshop is located at the end of it. Half the fun of Venice is exploring all the small, narrow, streets, so the journey there is part of the adventure. It's very easy to get lost in Venice, though, so I would recommend using a map to help keep you on the right track if you don't have time to wander.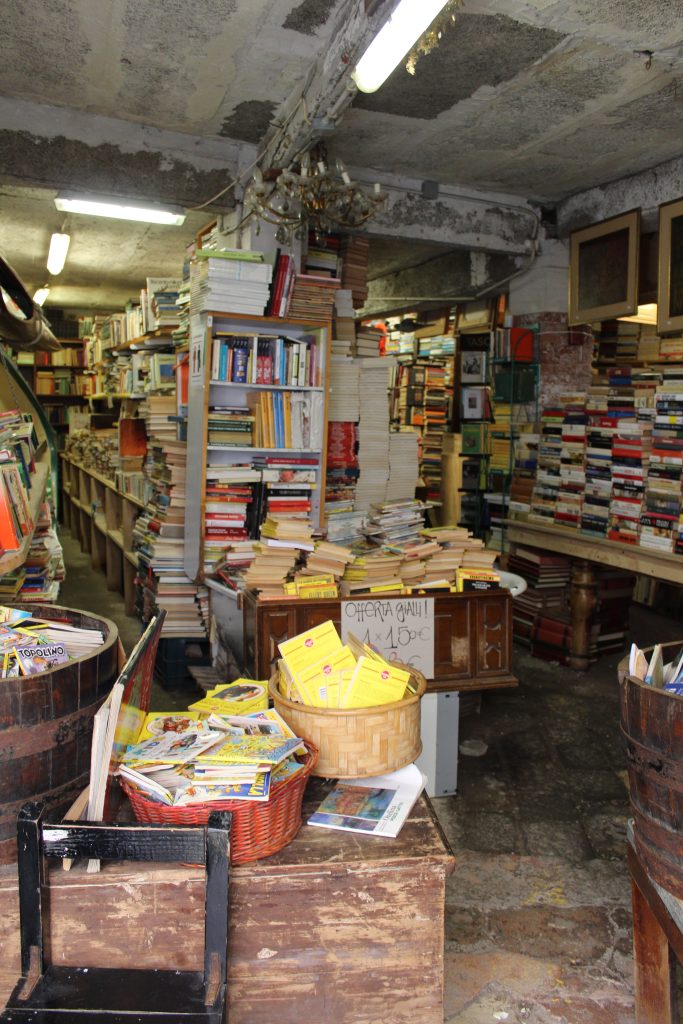 Libreria Acqua Alta
Like any good used bookshop, this place is absolutely crammed full of books. What makes it so unique is precisely what they have chosen to use to store all these books. A gondola? Check. Bathtub? Check. Ever wanted a barrel of books? They have several!
They have books available in a range of languages, and I was able to pick up my souvenir, which was an Italian copy of Invisible Cities by Italo Calvino. I would have loved to get more books, but I didn't have space for more. I did, however, buy an adorable calendar of cats wearing Venetian outfits.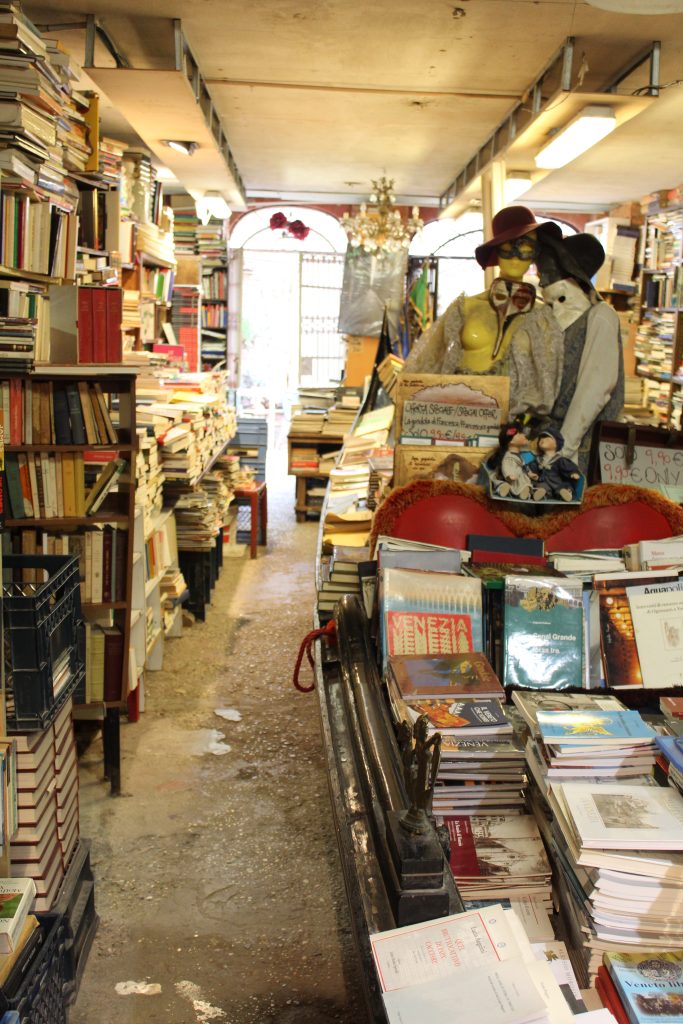 There is a small outside area that has piles of books on the ground, forming a staircase that you can climb in order to see a wonderful view. Now, of course, this is Venice, so most views are wonderful. But it certainly was a lovely sight. I did feel slightly bad about climbing on books though!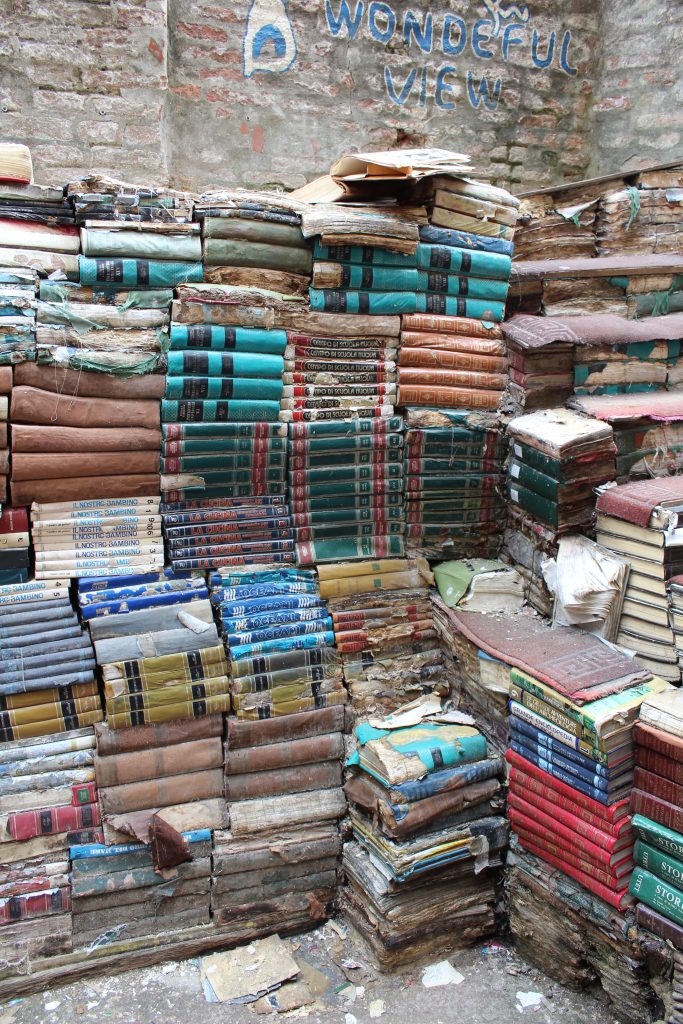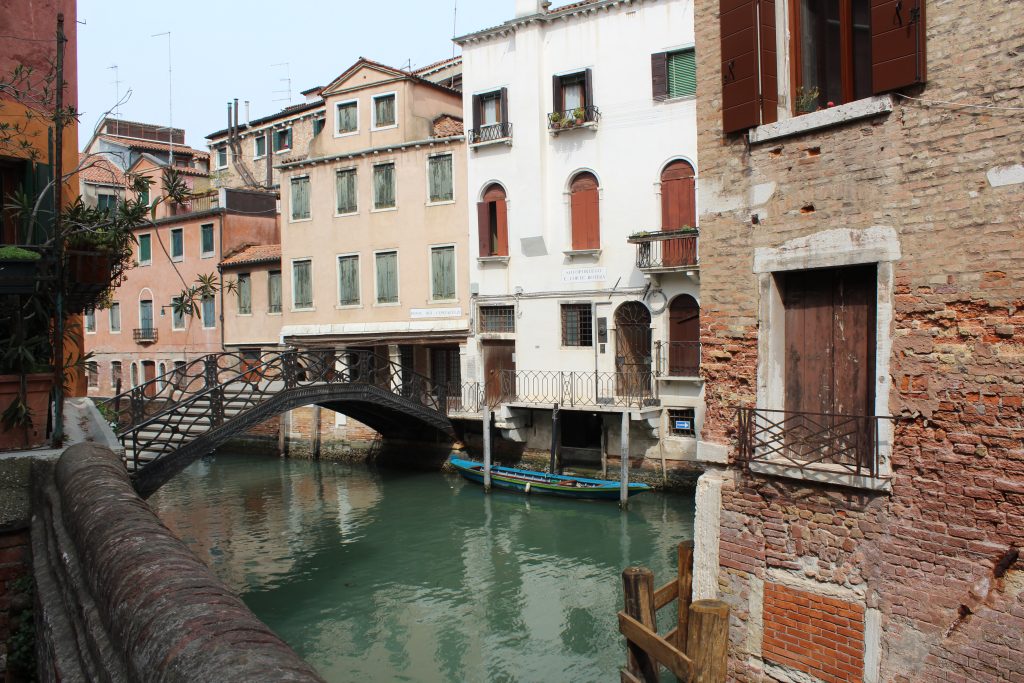 Another highlight of the bookshop is the fact that the back of the shop leads onto a canal. The shop have their own gondola, which you can step onto, completely free! If you don't want to pay the high prices for a Gondola ride, then this is a great photo opportunity.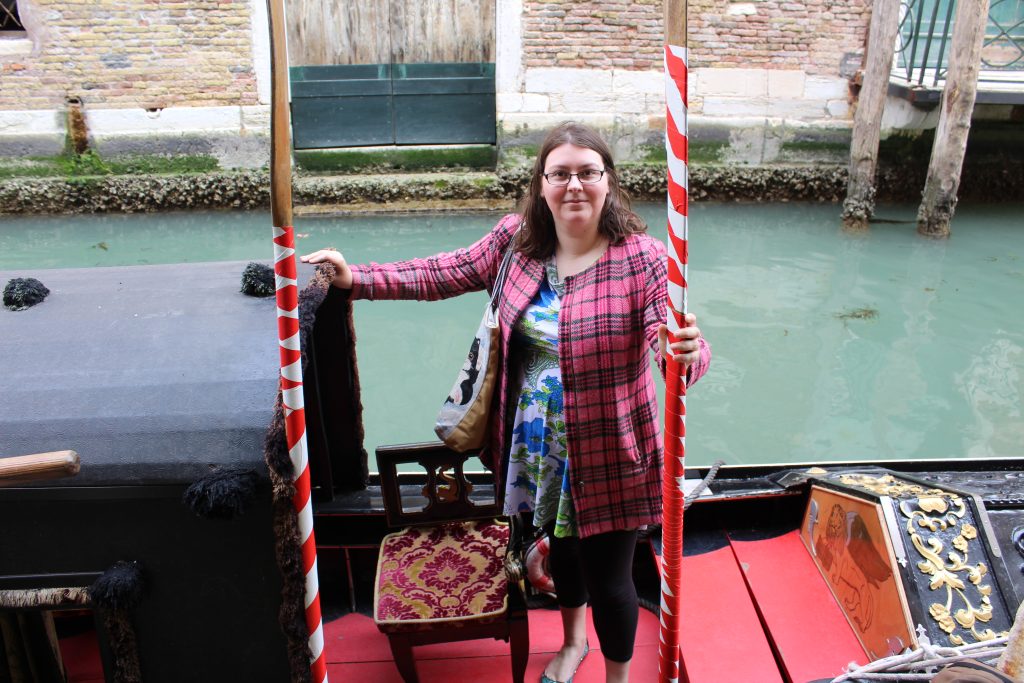 You can visit their Facebook page in order to see the most up to date information regarding their opening hours, along with plenty more photos of their cats.
---
Have you visited the Libreria Acqua Alta before? What other interesting bookshops would you recommend around the world?