It's no surprise I love bookshops, and I always try and visit famous bookshops as I travel. I had already visited the famous Livraria Lello in Porto, so of course a visit to the oldest bookshop in the world was top of my to-do list for Lisbon. Livraria Bertrand was founded in 1732 and is the oldest bookshop still in operation. It now has 59 branches, but the original location is located in the Chiado neighbourhood.
How to Get There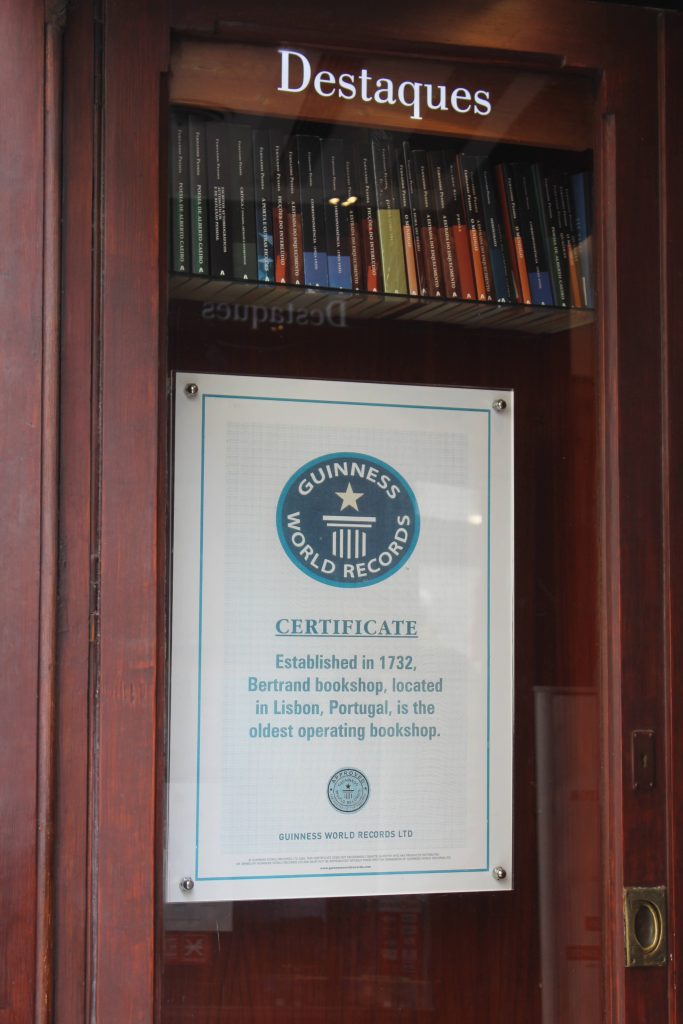 Lisbon has fantastic public transport and so it's incredibly easy to find the bookshop. The Baixa-Chiado metro stop is just a few metres away from the bookshop. There are also several bus and tram stops within walking distance. Lisbon itself is a very walkable city so it can be easily reached from the city centre (as long as you're prepared to potentially climb a few hills on the way).
If you take the famous 28 tram, you'll get off beside the statue of Fernando Pessoa, who is a famous Portuguese poet.
The Oldest Bookshop in the World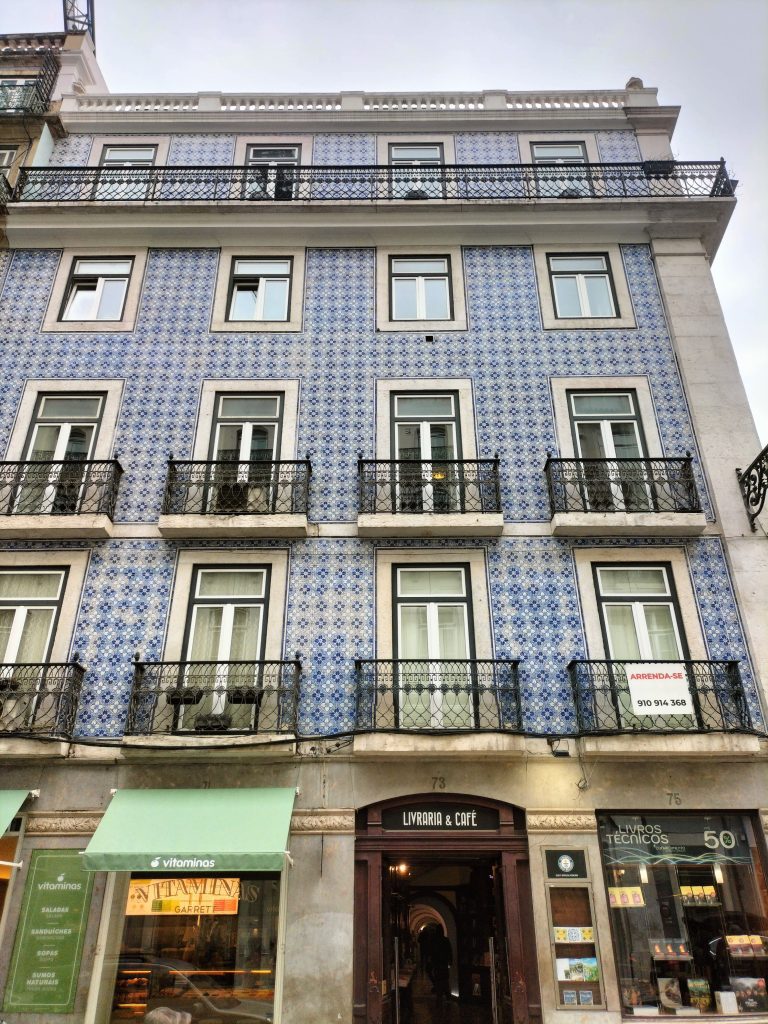 The facade of the building is covered in beautiful blue azulejos. If you look into the entrance, you can see the inside stretching into the distance through a series of arched doorways that separate the different rooms.
At the entrance is the famous sign from Guiness World Records proclaiming this as the oldest bookshop in the world. On my walking tour, our guide stopped to give us just enough time to take a photo, but luckily I'd already been so was able to explore the entire shop.
Each room is named after a famous Portuguese author. The second room is named after José Saramago and contains foreign language books, including many by Saramago himself along with other famous Portuguese authors. Most books are in English, but they had ones in French and Spanish too. They also have a nice selection of notebooks and postcards if you don't have space for a book.
When you purchase a book, you can get it stamped by the bookshop. They offer a stamp in either English or Portuguese, and you can ask for both if you want. If you don't want a stamp in your book, you can buy a notebook and they will stamp those too.
If you are interested in learning more about the history of the bookshop itself, you can read more on Wikipedia.
The Saturday Book Market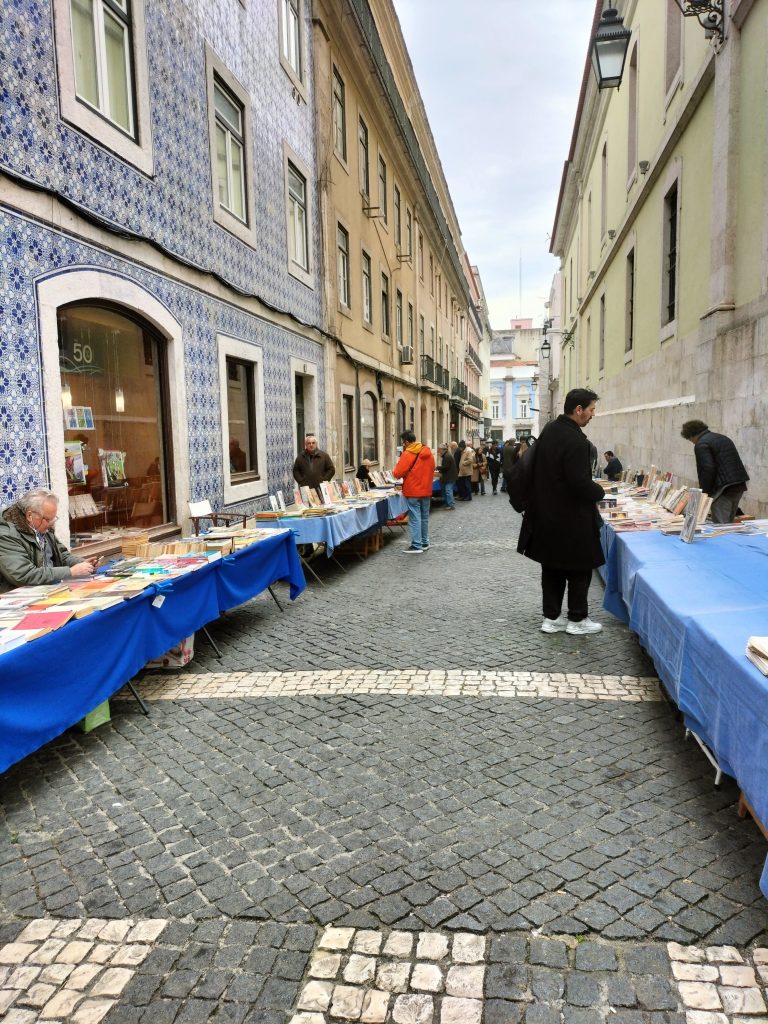 On the street next to the bookshop, every Saturday you can find a selection of stalls selling a huge range of used books. When I visited, I could only see books in Portuguese, but they also had old maps and postcards too. I like to buy myself a book in the local language as a souvenir, so bought myself an Asterix comic.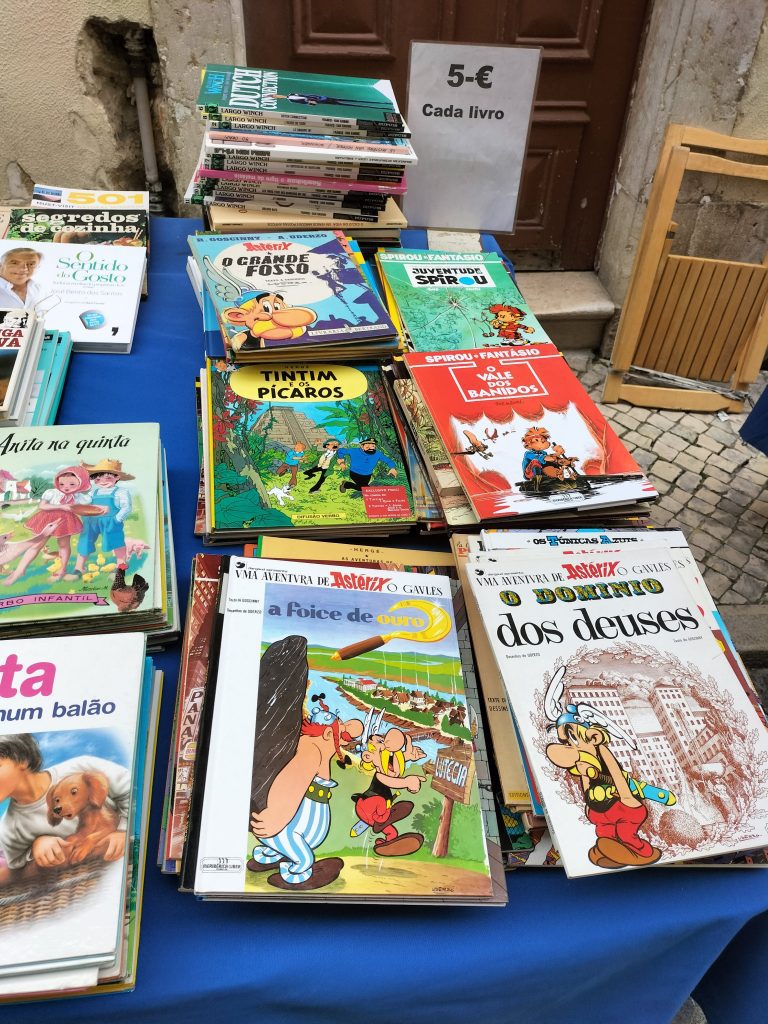 Is the oldest bookshop in the world worth visiting?
Honestly, having visited many other beautiful bookshops this one doesn't particularly jump out as "amazing". I visited it because it's the oldest one; however inside it's nothing particularly special. It's not a bad bookshop, but I don't know if I would say it's worth going out of your way to visit.
The inside was very clean and spacious, but it didn't feel like an old bookshop. In contrast, I loved visiting Livraria Lello in Porto. The shop was beautiful and they had a great selection of exclusive books.
If you are nearby, then stop by for the sake of being able to say you've seen the oldest bookshop, but if you then don't worry about missing out.
---
Have you visited the oldest bookshop in the world? What other bookshops would you recommend visiting?