Despite its small size, the microstate of San Marino is a fantastic place to visit! It had been on my to-visit list for years. Back in 2012, my sister and I were invited on a road trip to San Marino with some guys from our hostel. At the time, we already had tickets booked for Pisa so couldn't go. However, it got me interested and every time I visited Italy I always looked into a potential day trip to San Marino. When I found cheap flights to nearby Bologna, I couldn't resist! I decided to stay in Rimini, as they have direct buses so it was the most convenient location.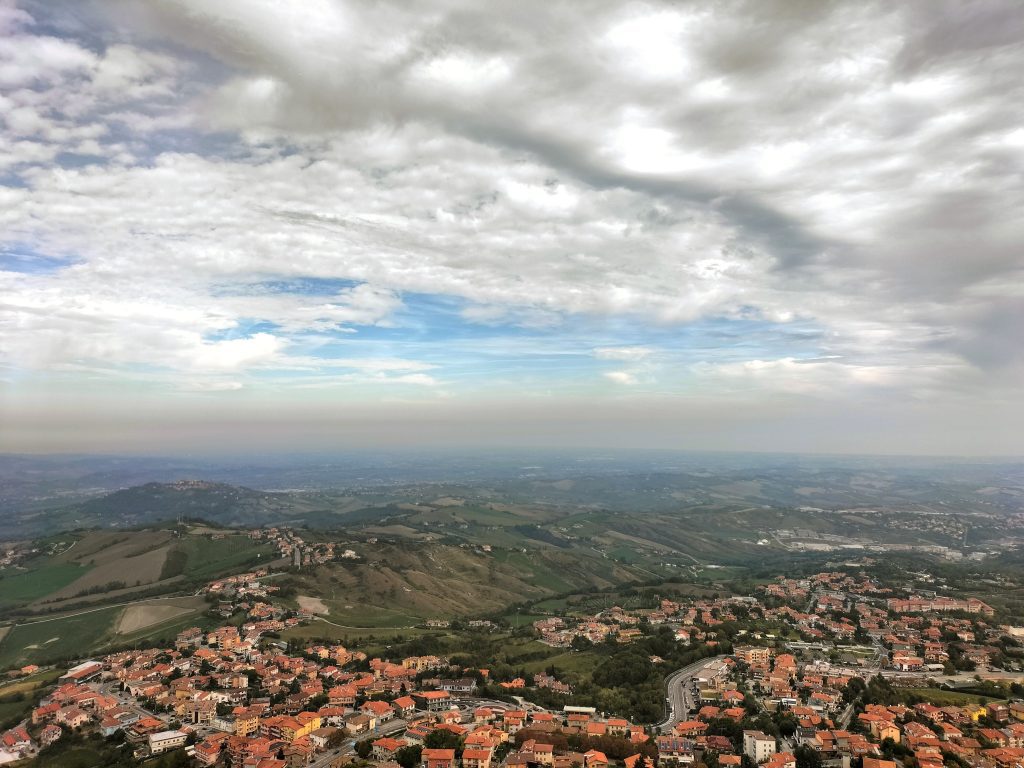 How to Get There
The bus to San Marino leaves from just outside Rimini station. You can find the timetable on their website as it changes depending on the season. I recommend getting there as early as possible so that you have plenty of time to explore. It is possible to do a day trip to San Marino from Bologna by taking the train to Rimini first, but I highly recommend staying in Rimini as it's also a great place to visit itself.
The bus itself is not very expensive. It was 6 euros when I visited, and you can buy tickets on the bus itself. Both times they said the card machine wasn't working, so best to have cash. You can also buy tickets at a shop across the road from the train station if you want to have it in advance.
Make sure and get a window seat, as the views are absolutely stunning!
For those that would prefer to drive, there are several car parks available. You'll still need to do a lot of walking once you arrive as the majority of the areas I explored were pedestrianised.
The bus drops you off just below the Porta San Francesco which is the main entrance to the city. From the bus, everything is uphill so the trip will also get you a lot of good exercise!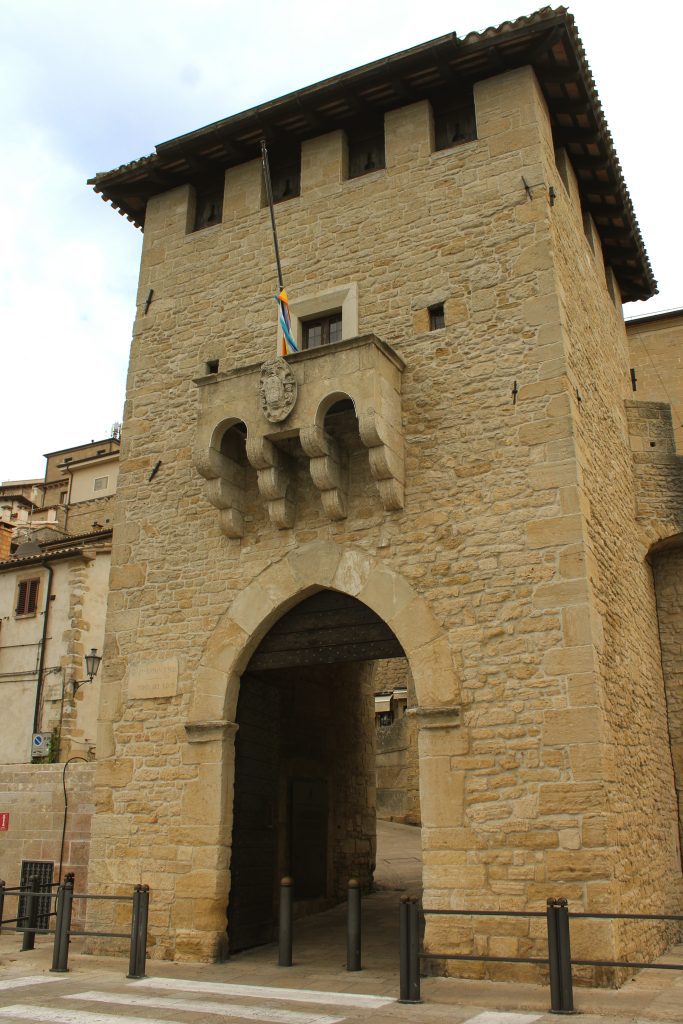 City of San Marino
The first place I visited was the State Museum which was a charming little museum. I would have loved if it had more displays and information on San Marino itself though. You can buy a multi-museum ticket that gives access to several locations, including the first tower and the public palace. This ticket is definitely worth the money and lets you skip the queues! I didn't end up visiting the two art galleries, but I still felt it was good value.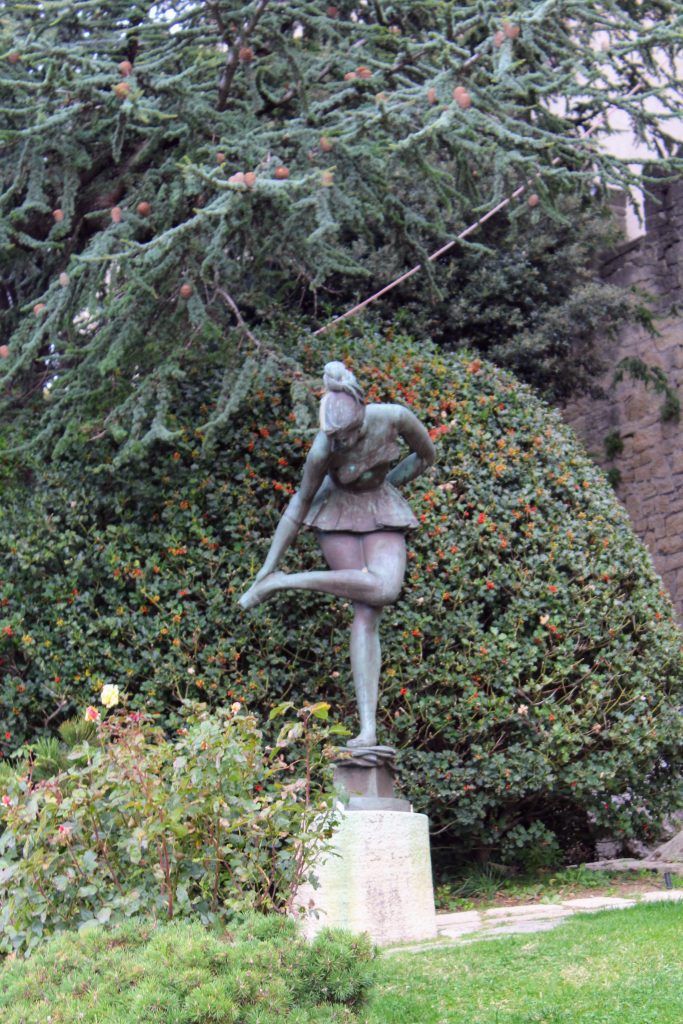 After the museum, I started making my way uphill and reached a small garden area containing a variety of sculptures. After those, I found a tactile display about San Marino which I thought was great. The explanations were in Braille and it had various models of different landmarks that you could feel.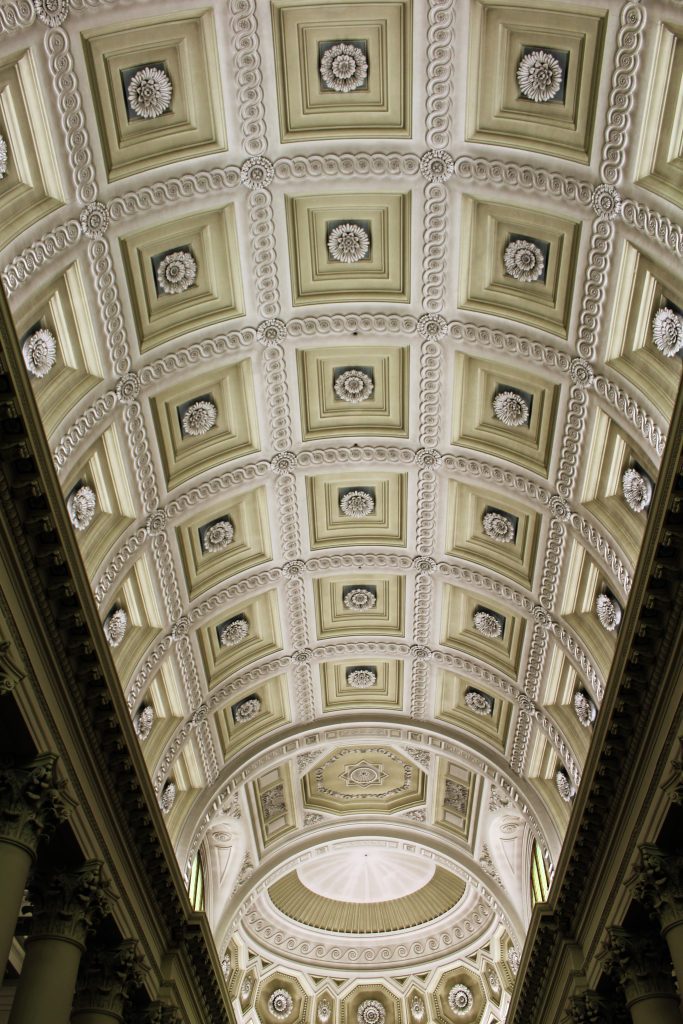 Up next I made my way to Liberty Square which contains the Public Palace. At the time I visited, there was a wedding happening in the square so I decided to come back later. I then reached the Basilica di San Marino which is free to enter. It has a lovely ceiling, and was a nice peaceful place to take a break.
After the basilica, it was time to head towards the First Tower. This was definitely the place I was most looking forward to visiting.
The Three Towers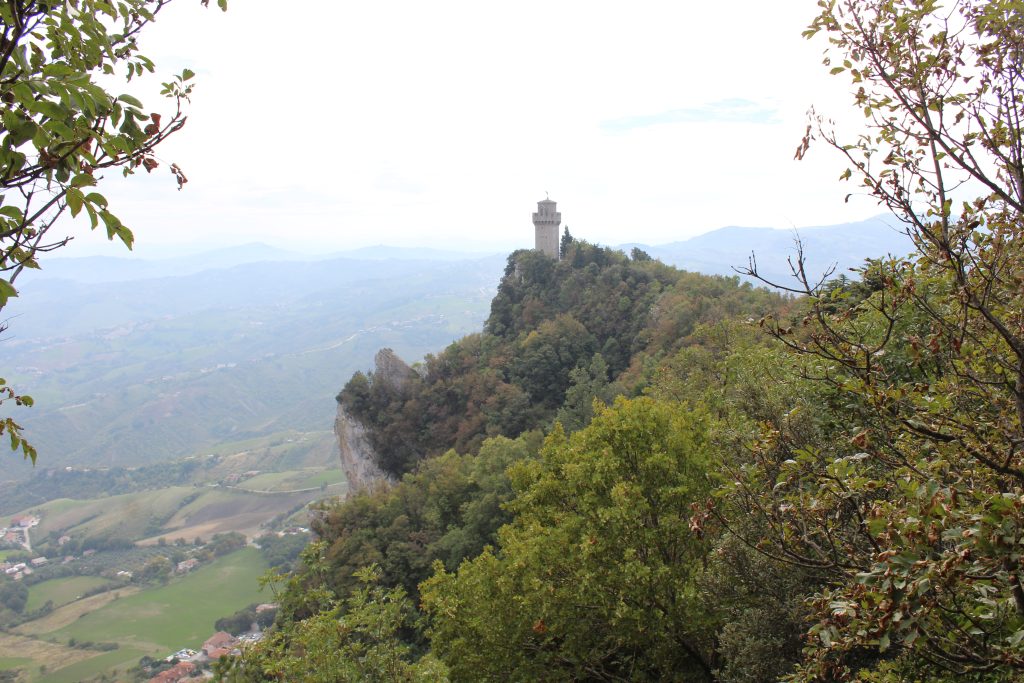 The Three Towers of San Marino are probably the most iconic landmarks of the city. They appear on both the flag and the coat of arms, and definitely should not be missed! Their names are: Guaita (1st), Cesta (2nd) and Montale (3rd).
As I already had a ticket, I was able to skip the queue and head straight inside. There wasn't a long queue when I was there, but I would definitely recommend having a ticket in advance if visiting during busier periods.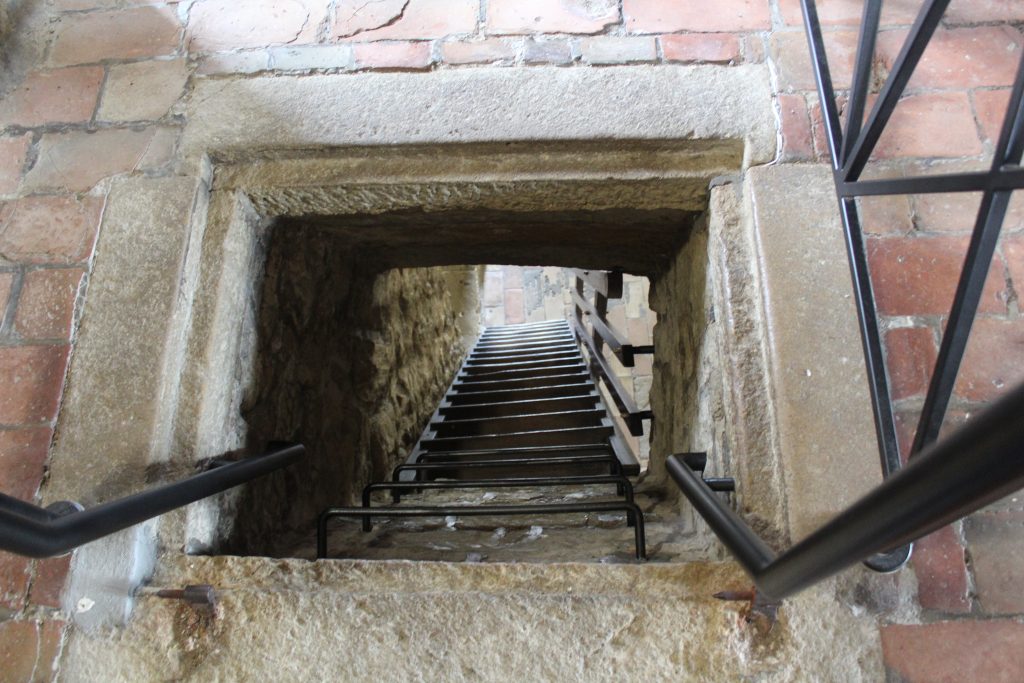 You can climb to the top of the first tower and get some fantastic views looking out across San Marino. You can even see all the way to the coast if the weather is good!
One of the most interesting things about the first tower is that it was used as a prison. In one of the rooms you can see some of the graffiti that the prisoners left behind!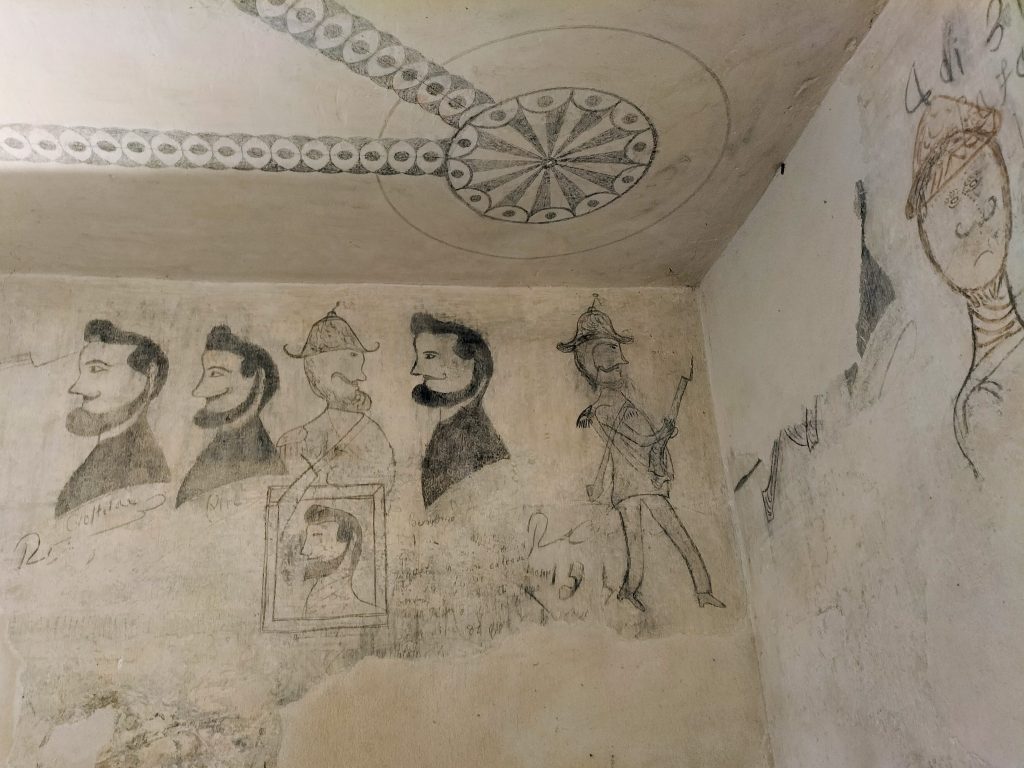 Unfortunately, at the time of my visit, the second tower was closed for renovations. Despite being closed, I still walked up towards it so that I could enjoy the views. There was a lovely spot with picnic benches that I stopped to rest at, which offered a fantastic view of the first tower.
The third tower isn't open to the public, however you can still walk there to get even more views. It's a lovely peaceful walk there through the forest, and if you have time I would definitely recommend it! As you can't visit it, it tends to be less popular so it's also a great place to get away from the crowds!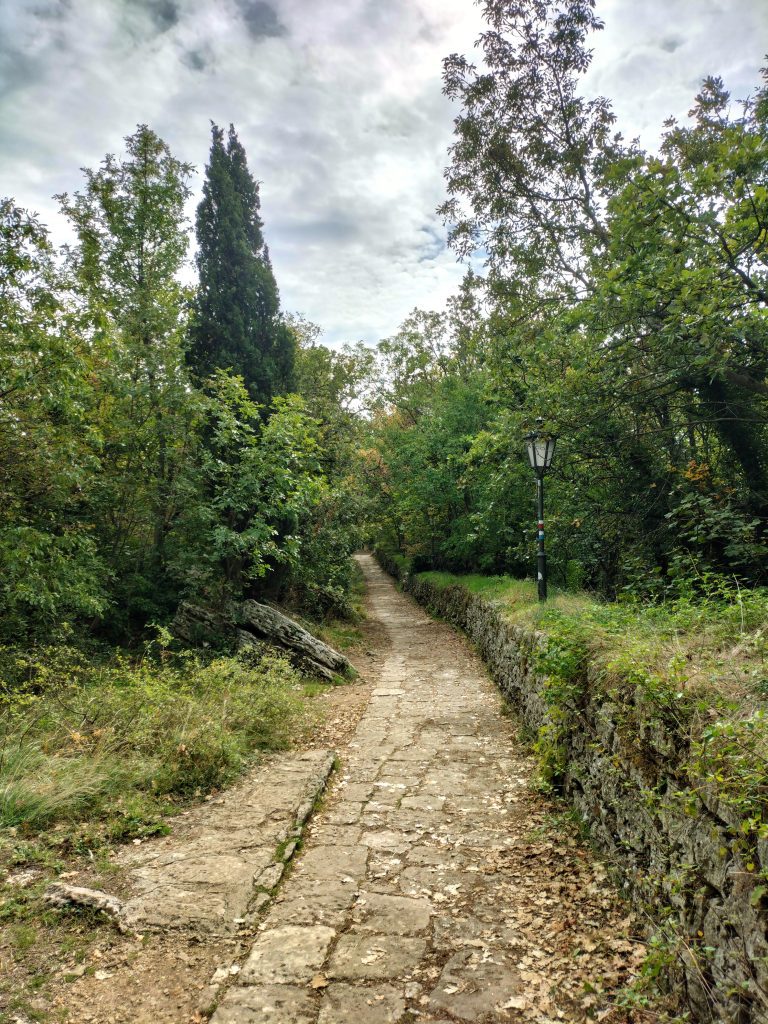 Liberty Square
After my lovely walk to the towers, it was time to start heading back into the centre of the city. By now, the wedding crowd had disappeared leaving Liberty Square nice and empty.
In the centre of Liberty Square is the Statua della Libertà, San Marino's own Statue of Liberty. The main building is the Palazzo Pubblico, Public Palace, which is included in the multi-site ticket. Inside the Palace, providing parliament is not in session, you are able to visit the room where parliament meet.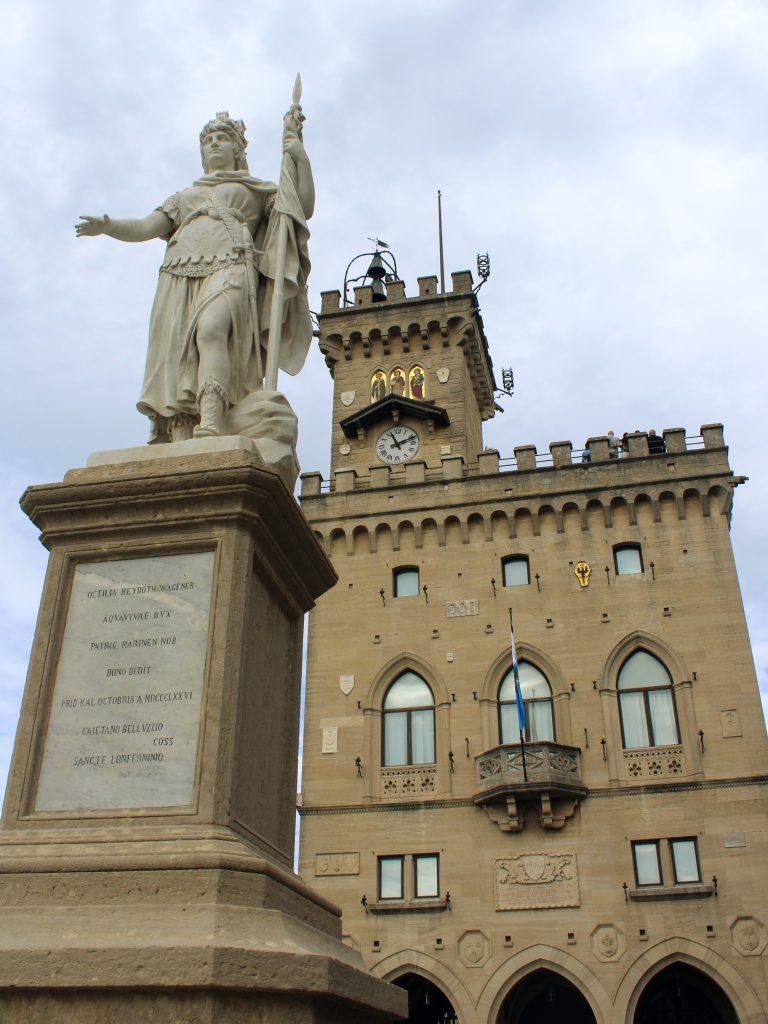 Inside the palace, there is an interesting video that tells you a bit more about the building and San Marino. On the façade, there are four coats of arms (the fourth is hidden by the statue in the above photo) representing the four castles of the Republic. There is also a statue of Saint Marino on the side that I had completely overlooked until I saw the video.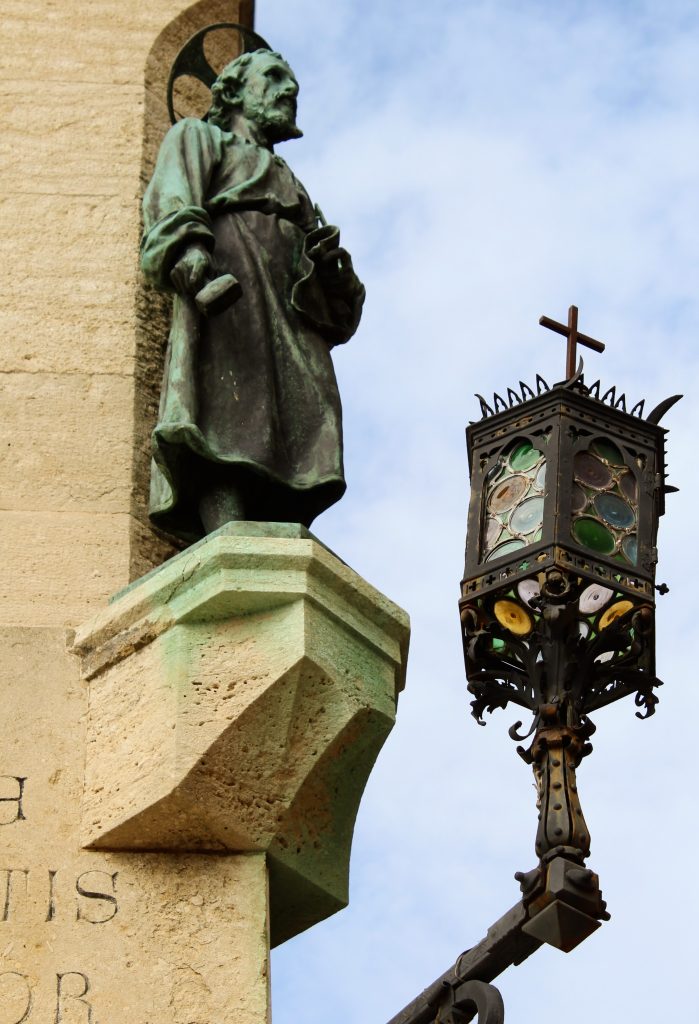 Stamp and Coin Museum
I love buying postcards as a present for my partner when I travel. I tend to hand-deliver them but decided to make an exception in San Marino. To get stamps, I made my way to the Stamp and Coin Museum. The museum is included in the multi-museum ticket and is very informative. This is also where you can get a San Marino stamp in your passport. I personally chose not to get one, as I don't want to waste any space in my passport!
In the museum, there are two floors – one dedicated to stamps and the other to coins. I started out on the stamp floor which talks a bit about the history of stamps in general, then focuses a lot on the history of stamps in San Marino. It was very interesting, and I really enjoyed looking at all the various stamps they'd had.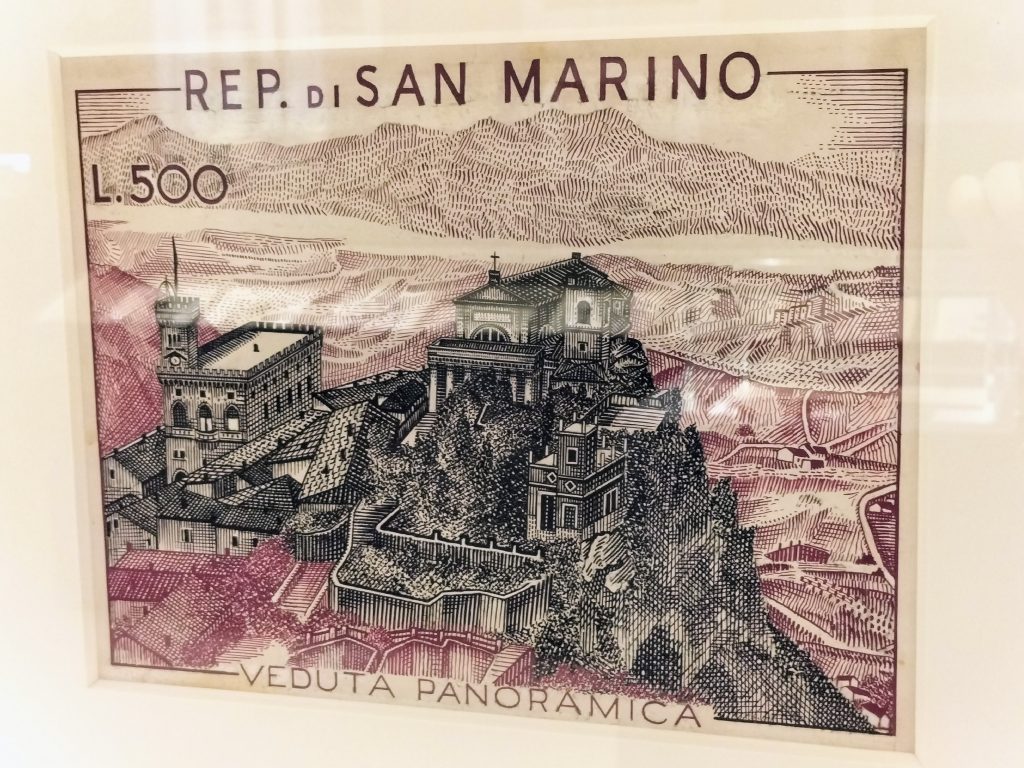 At the end of the stamp section, there was also a small display showing artwork by Bruna Pecciarini that was used to make postcards. This was a collection of drawings showing the various uniforms of the San Marino militia. Unfortunately I didn't see any postcards that looked as cool as them for sale.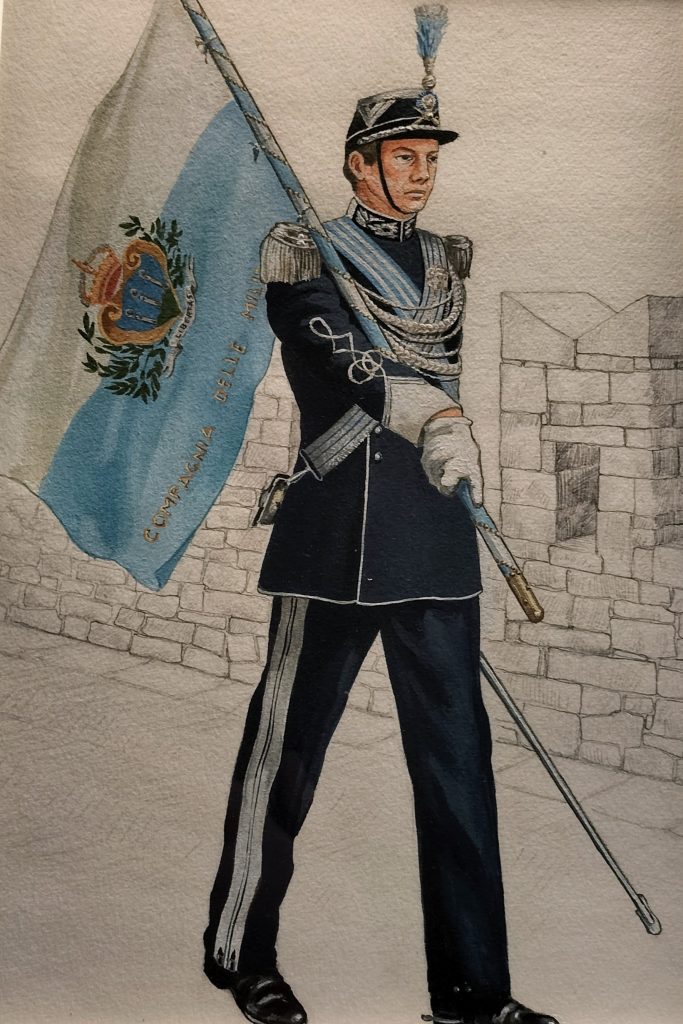 The coin section talked about the connections with Italy and showed the progression of currency which again was quite interesting to see.
When you leave, you are able to buy souvenir coins or stamps at the gift shop. You can also buy regular stamps for a postcard. Unfortunately I realised I'd left my pen back in my hotel so I had to buy an expensive souvenir pen at a gift shop along with my postcards. I made my way back to Liberty Square to enjoy the view as I wrote them.
I also ended up buying myself a guidebook to San Marino to use for my Read Around the World Challenge as I was struggling to find anything online.
Getting back to Rimini
After sending my postcards, I felt I had seen enough of San Marino and was ready to head back to Rimini. There were some art museums included in my ticket, however I'm not hugely interested in art so decided to skip them. I could have spent a bit longer, however the next bus was coming soon and after that it was a two hour wait.
To get back to Rimini, the bus leaves from the same place that you arrive. By leaving when I did, it meant that I would also still have a couple hours in Rimini to explore.
I had a fantastic time on my day trip to San Marino and would highly recommend it. Make sure not to overlook Rimini either, it's definitely worth spending at least a day exploring.