Although I love to travel to try new food, until my trip to Sofia I had never done a food tour. They're usually quite expensive and I don't like spending money on food if I don't know exactly what I'm getting. However, when I learned that there was a free food tour in Sofia I had to try it! The tour is run by a company called Balkan Bites. They have a map of the stops on their website, along with information about each of the stops. Our guide was excellent and I would highly recommend this free food tour for any trip to Sofia.
The tour runs every day at 2pm, meeting in Crystal Park beside the giant head of Stefan Stambolov.
How does it work?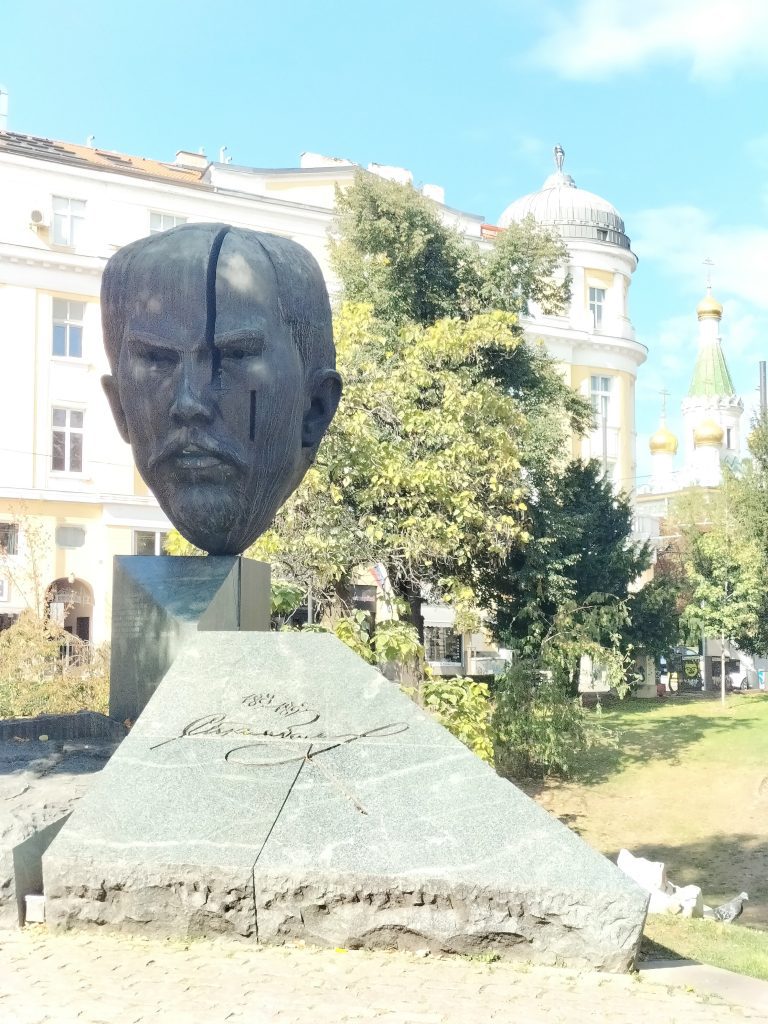 The very first question most people had was "Is the free food tour really free?". Like all free tours, they depend on tips: however, the tips are only for the guide themselves. You don't have to tip at any of the restaurants you visit. Some of the stops you don't even go inside, so there is no pressure to tip.
The restaurants all provide the free samples to advertise themselves. Our guide said that if you really liked a place, the best way to show support was to write a review on Google or TripAdvisor and mention that you visited as part of the food tour. That helps both the business and will encourage them to continue providing samples to the tours.
For those with dietary restrictions, they are very accommodating. Our guide checked at the start and called ahead to each restaurant to ensure all diets were catered for. On my tour we had several vegetarians, a few lactose-intolerant people and one person allergic to parsley. Alternatives to each dish were provided, although one stop included a wine tasting and I don't know if a non-alcoholic version was available due to nobody requesting one.
The Food
Supa Star
The first stop on our free food tour in Sofia was a restaurant called Supa Star. It is a soup bar that has an extensive selection of soups available. The one we tried was a soup called Tarator. It's a cold cucumber soup made using Bulgarian yoghurt. I love cucumber but I've never been a huge fan of cold soup, so this dish wasn't really for me. It was good, but I would have preferred something warm. While drinking our soup, our guide went into a lot of detail about Bulgarian Yoghurt. I learned a lot about yoghurt on the tour, as I hadn't realised how important it was in Bulgaria until my trip.
Skaptoburger
Our second stop was a burger restaurant called Skaptoburger. Our guide explained that although burgers aren't traditional Bulgarian food, they have grown very popular in Bulgaria. He explained that the tour was to show you the food that Bulgarians eat, both traditional and modern. Although I understood the reasoning, I wasn't that interested in the burgers. We each got 1/4 of a burger to try and it was tasty enough, but I wouldn't really say it was anything special.
BeWiner
Up next was BeWiner, which is actually a wine shop rather than a restaurant. Here we got to try a sample of Bulgarian wine. I'm not a huge fan of most alcoholic drinks: however, I did enjoy my sample. For those that like wine, they have a large range of Bulgarian wines to choose from and a section for craft beer. This stop was a new addition and I'm so glad they include it as it was lovely to also learn more about Bulgarian wine.
Zoya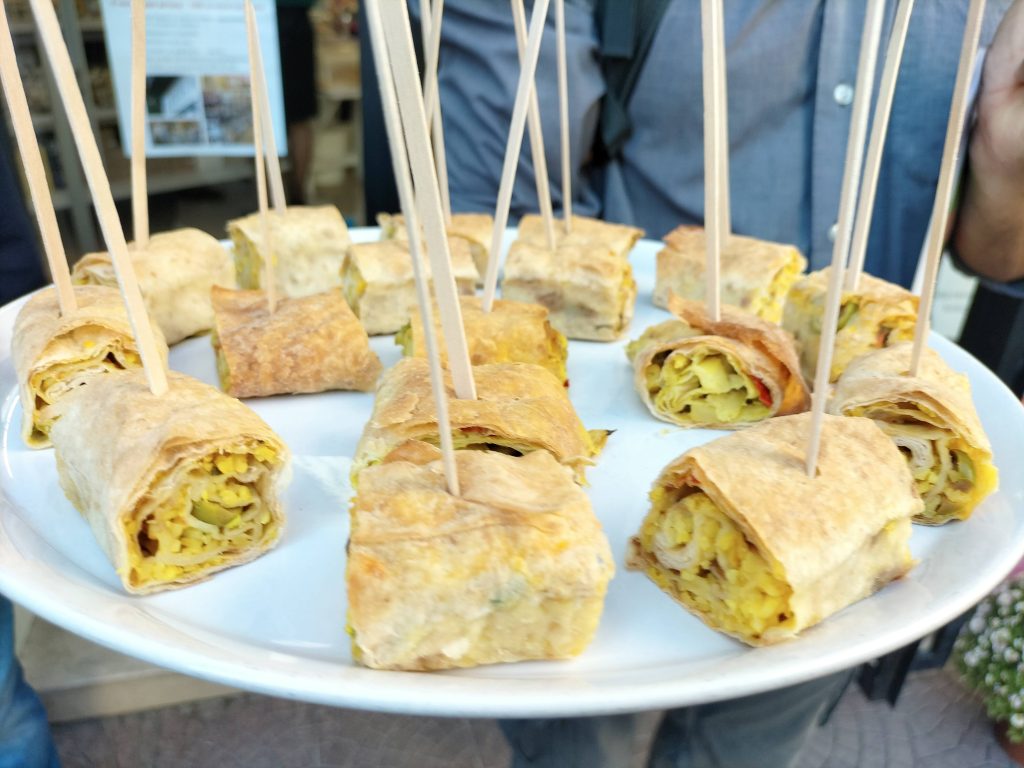 Our fourth stop was a organic store called Zoya where we got to try some banitsa and sample a smoothie. I'd already eaten several banitsa at this point (they are fantastic, would highly recommend them) but I'd never say no to sampling another one! The one we tried was vegan and it was nice, but my favourite is definitely still the cheese one.
Mekitsa and Coffee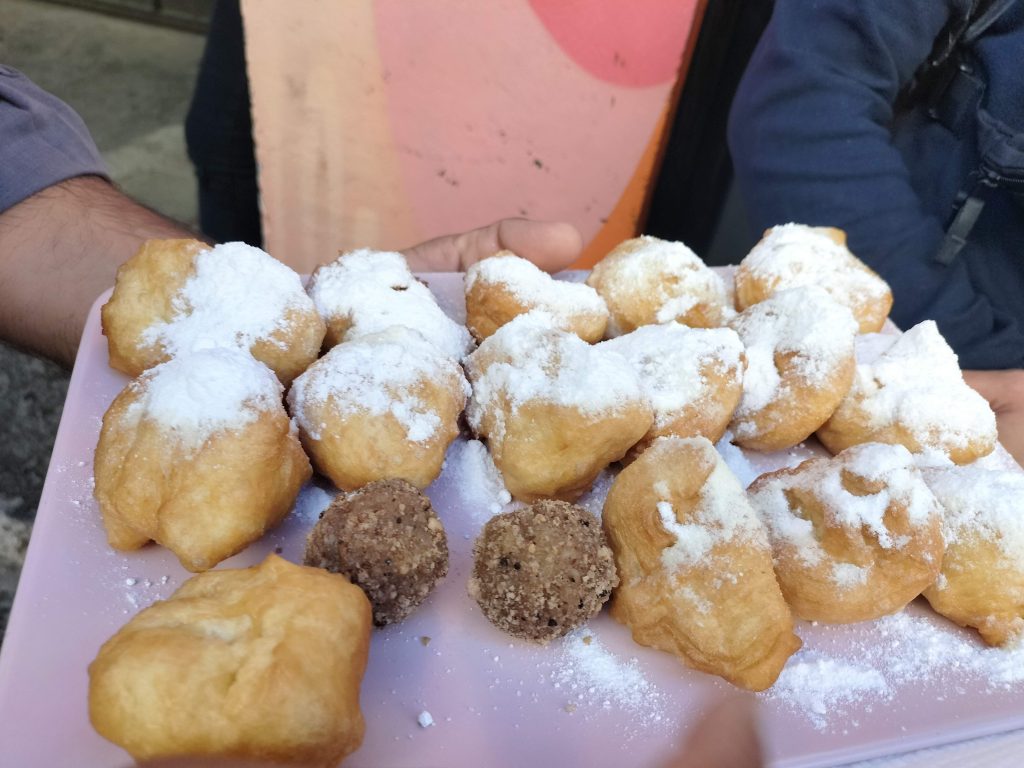 My favourite stop was next, which was Mekitsa and Coffee. Here we got to try Mekitsa, which are small fried doughballs. I loved these so much that I will definitely come back here if I'm ever back in Sofia.
Hadjidraganovite izbi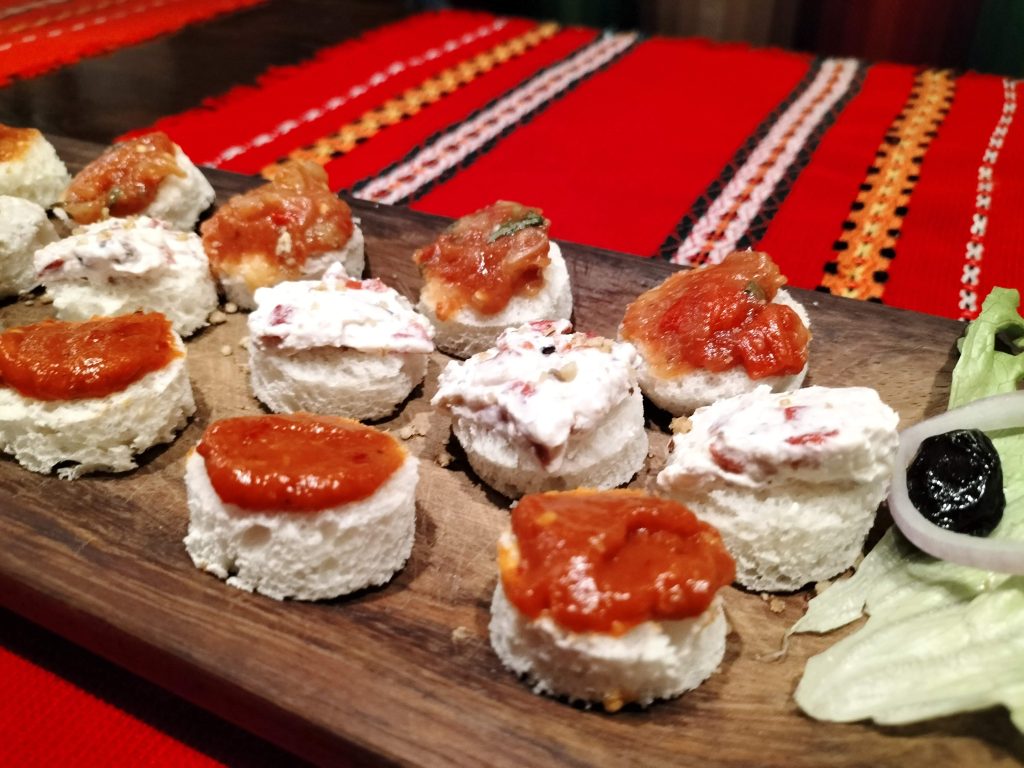 The final stop was a traditional restaurant called Hadjidraganovite izbi. This means Hadjidraganov's Cellars. We went downstairs to a large table where we tried a trio of breads with cheese spreads on them. My favourite was the red pepper one, but they were all delicious. We also got to try some homemade wine from the restaurant which I also really enjoyed.
Is the free food tour in Sofia worth it?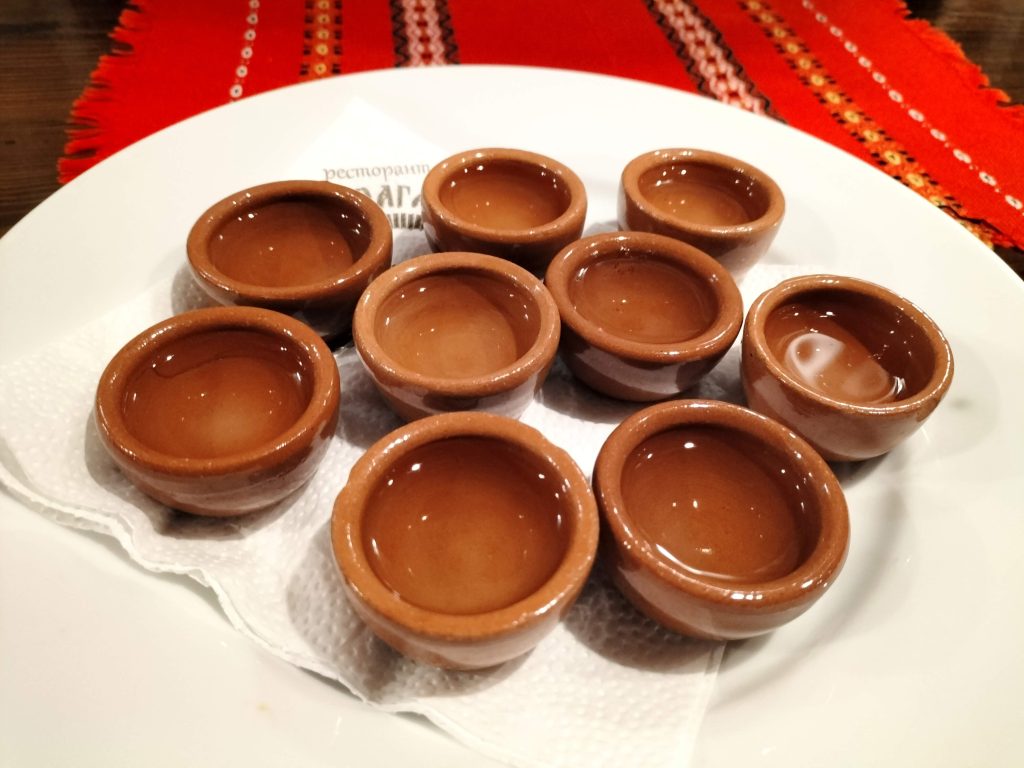 This tour is without a doubt one of the best things I did in Sofia! It's a free tour so if you don't like it then you just don't have to tip very much. Even with a generous tip, it was still cheaper than trying all the food myself. Our guide was brilliant and I learned so much from him.
Balkan Bites say they have four stops, but we went to six different places and had a lot of samples so I came away feeling very full. Even though I didn't like all the dishes, I still loved learning about the history of food in Bulgaria which was fascinating. I also got to discover some places that would be great to visit again on a future trip.
I took this tour in October 2023 so these are all the places that we visited. It may change in future, and I believe when they have a large group they split into two and visit alternate locations. From my research prior to the tour, it seems that they have changed stops several times. Indeed, on their website they list several places that we didn't visit and don't list some that we did see. Still, it's a great way to spend an afternoon.
---
Have you taken the Balkan Bites free food tour in Sofia? Did you visit anywhere different? Have you been on free tours in any other cities? Let me know!