White water rafting at Victoria Falls was definitely one activity at the top of my list that I wanted to do while I was in Livingstone. I had perfect timing, too, as the day I went the water had got low enough that we could start slightly further upstream. You can go white water rafting down the Zambezi from both the Zambian and the Zimbabwean sides – it doesn't really make a difference which side you pick as it's the exact same river. You'll just be starting and finishing from the other bank.
Booking the Rafting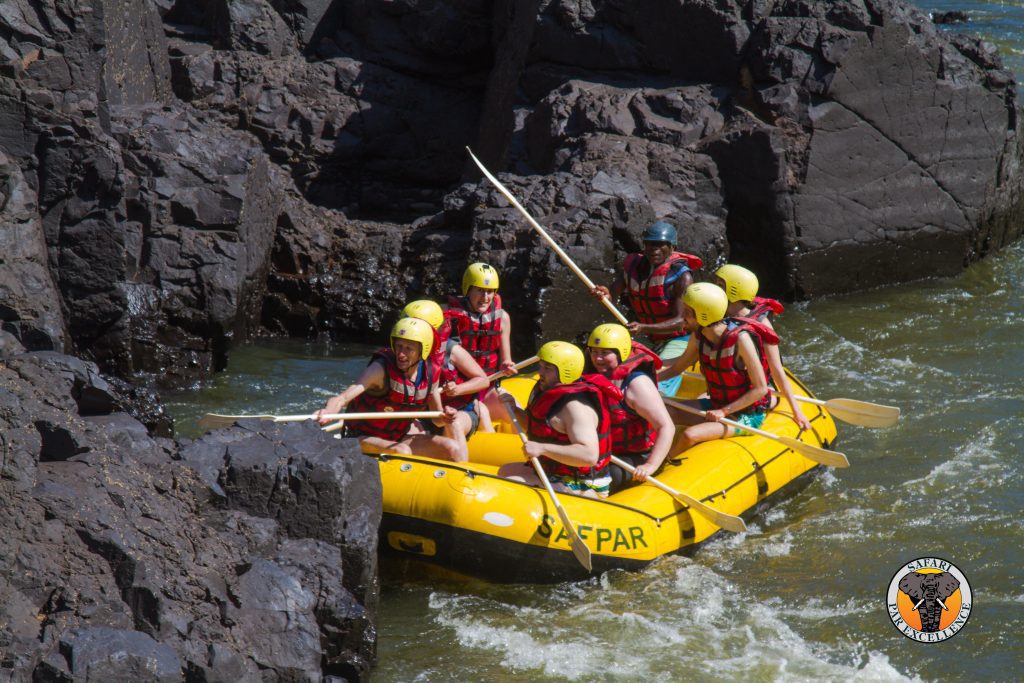 I booked my rafting through my hostel as they had a special deal where you could combine the rafting with a sunset cruise on the Zambezi for only a small extra fee. There are quite a few companies offering rafting on both sides of the border. I personally felt safest going with the company recommended by the hostel, plus it meant I would be together with others from my hostel in the group. The company I was with is Safari Par Excellence and not only were they great value for money, they also took photos during the trip at no extra cost.
The length of rafting will depend on the season – the lower the water, the more rapids available. I was lucky that the day I went, the river had lowered enough to be able to do a few more rapids.
Safety Preparations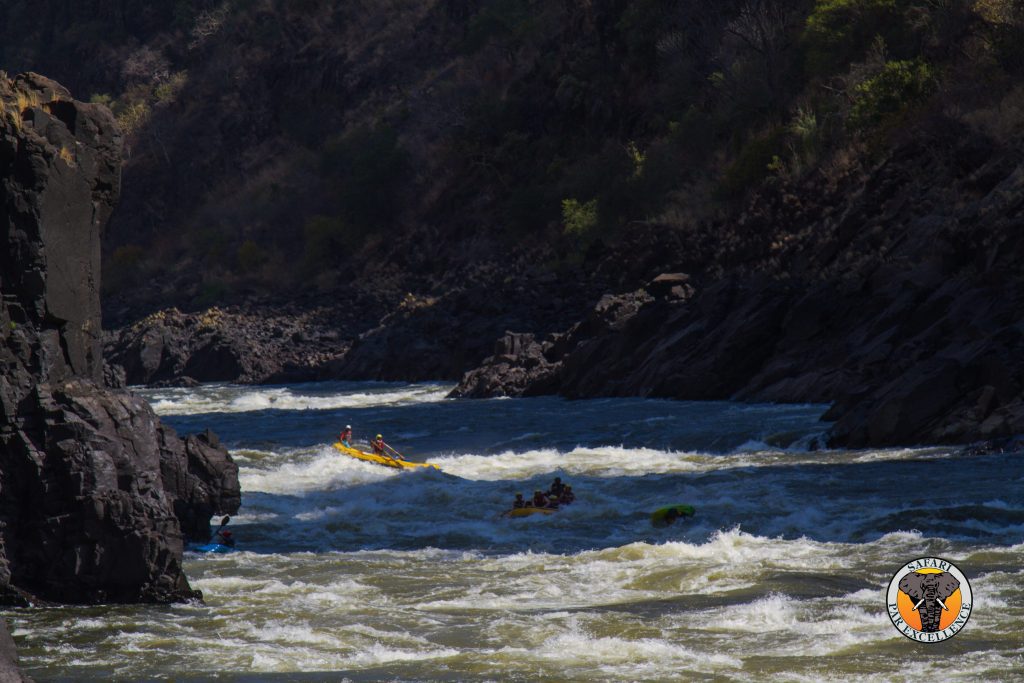 Before going white water rafting at Victoria Falls, you need to sign a waiver and go over mandatory safety instructions. This was all very well done, which made me feel very safe. We were given life jackets and wetsuits and had to check the fit before we left. We also got our helmets and again, made sure they all fit.
There is a second raft that follows behind you along with a pair of kayakers, so that if anybody ends up overboard then they are there to help. It makes you feel very safe knowing how many people are there in case of any emergencies.
Once we had those, we drove to the top of the gorge and had our second safety briefing. This the three main ways people ended up in the water, and what to do in those events. We ended up having to deal with two of those situations (somebody falling overboard – both next to the boat, and being swept away), so it's very important to pay attention. Luckily the third way, boat capsizing, didn't happen!
Before heading down the gorge, the company brought out a lockbox for us to put any valuables in. Although I had a waterproof case for my phone, the guides said it could potentially snap off and didn't recommend taking it. As they were taking photos, I didn't need it with me. It does mean I don't have any photos of climbing up/down the gorge which is a shame.
Getting to the departure point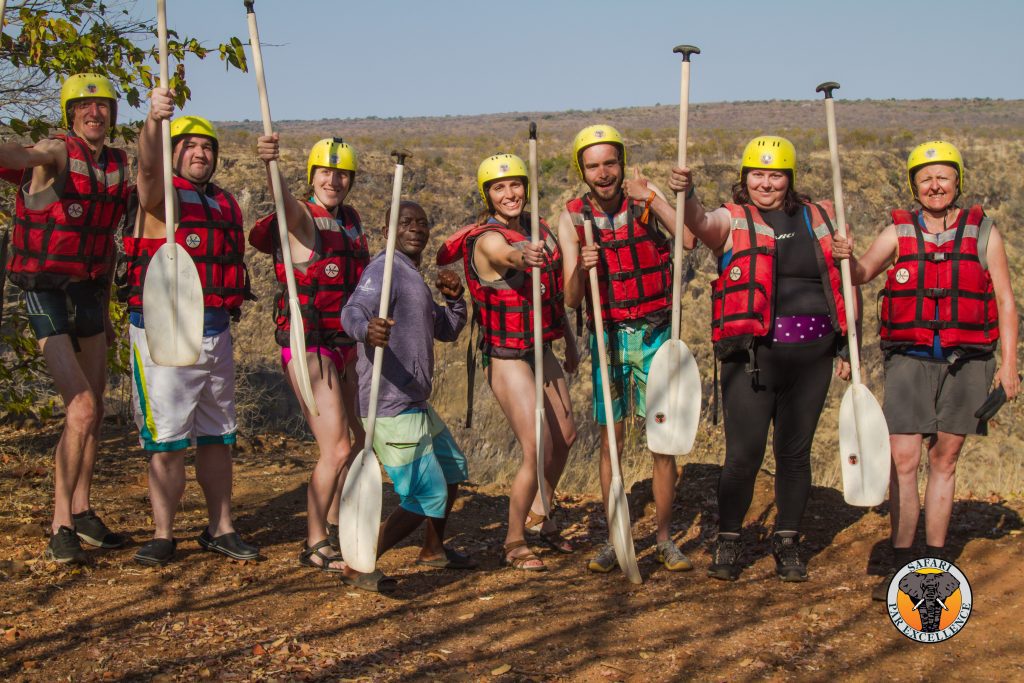 As I'd locked my phone away, this means I don't have any photos of the descent down the cliff. It was incredibly challenging, and very steep at points. Several spots had wooden ladders where you had to walk down them – we all used our paddle as a support to keep our balance.
Honestly, I think getting down to the rafts was the most challenging part of the whole trip! The guides were great at helping us, and encouraged us to take our time.
Once we'd all made it down, and the boat was ready, it was finally time to board. I had a spot in the middle, and we were told to sit on the edge of the boat rather than the dividers in the middle. Our guide went over instructions again, including what to do when it got rough.
The amount of rapids you visit depends on the season. The lower the water, the more rapids available. We were lucky that the water had just lowered enough we could start slightly higher upstream than if we'd gone a few days earlier.
The Rafting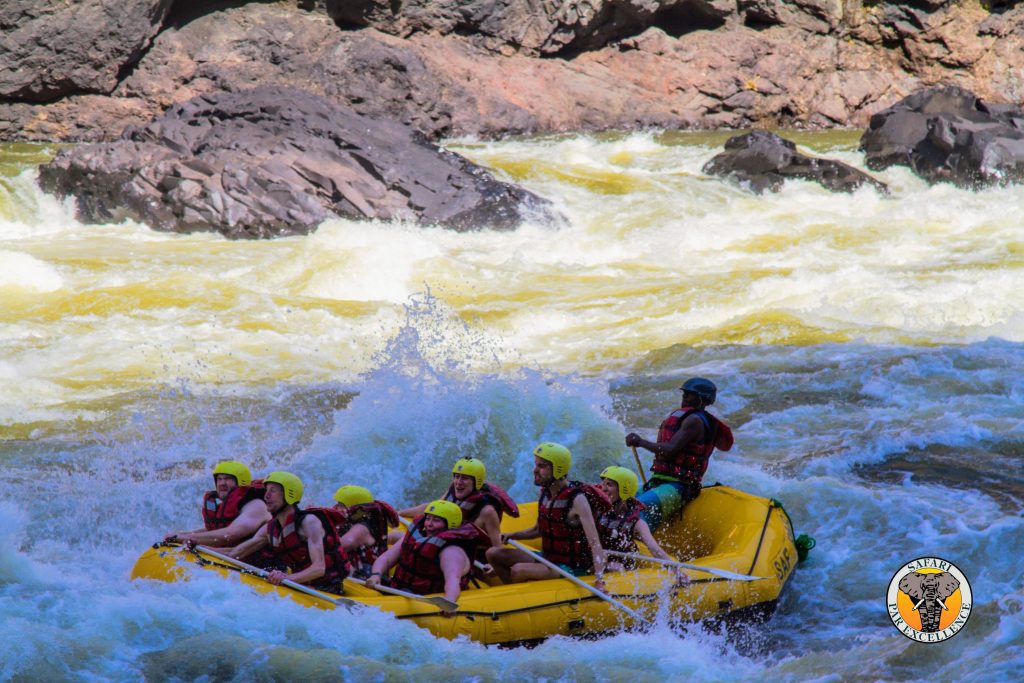 As soon as we set out, before even reaching our first rapid, one of the others in the group fell overboard and had to be pulled back into the raft. It was good practice for us, though, as at the very first rapid the entire right side of the raft all fell in. We were able to pull them all back in, but one hurt her foot quite badly on an underwater rock so we had to wait for the medical kayak to come over and check it out. Luckily it wasn't a deep wound, but it was nice seeing how seriously they took our safety.
After that, it was finally time to get back to the rapids. Unfortunately, the group I was with are not the best at keeping in time. Our poor guide had to remind them several times of the importance of paddling at the same time. Despite this, I still had a fantastic time. The rapids were exciting and every so often we'd have a short break to let the photographer kayak ahead which gave us a nice rest.
Once we reached a calm section of the river, our guides provided some light snacks for us. It was certainly one of the more interesting places to eat!
Most of the rapids were class II or III but there are a few class IV and V rapids available depending on the time period. By the end of our trip, every single person on our boat bad fallen in, except for me.
Getting back for the cruise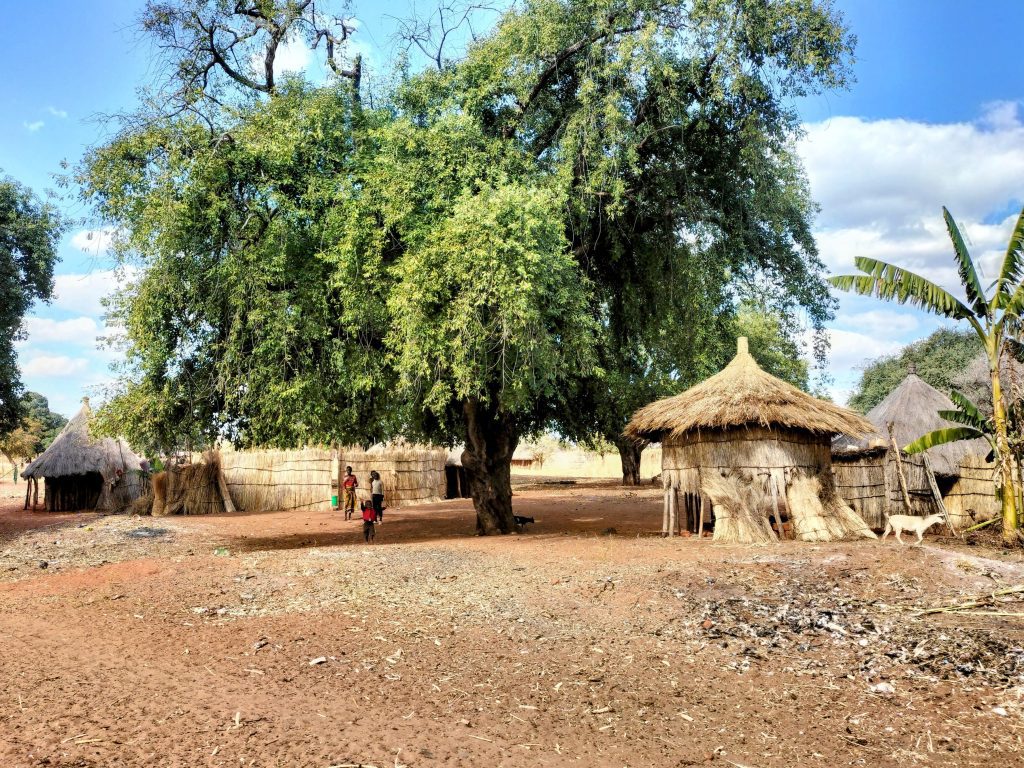 After we finished with the final rapid, it was time to land on the Zambian side and climb back up the cliff. This was the part I was dreading, given how difficult it was to come down. Luckily, the path up was an actual path most of the time with only a couple of ladders. I'm incredibly bad at climbing uphill, so it took me quite a while and I needed a lot of rests. One thing that really helped was looking across the river to see how high up I was.
For those that are worried about the hike up at the end, I recommend visiting the boiling pot at Victoria Falls. I hiked down there to see how challenging it would be coming back up. I found the boiling pot hike easier, but that may be because I stopped a lot for photos. Still, if I can get back up then so can most people!
Once I finally reached the top, the guide had a nice cold drink waiting for me. Then it was time to board the truck to head back to their site for lunch before the sunset cruise.
As we drove back, we got to go through a lot of traditional villages. Our guide was from one of them and pointed out where his family lived. That was really interesting to see.
Is it worth going white water rafting at Victoria Falls?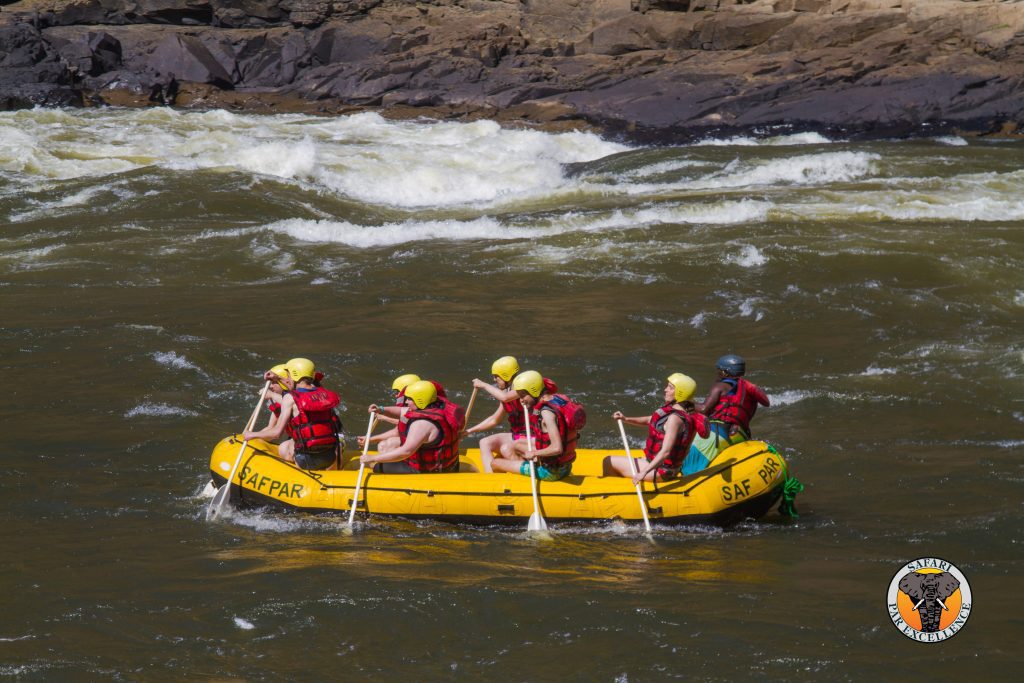 I would say, without hesitation, that white water rafting at Victoria Falls is an incredible experience that shouldn't be missed! I had a brilliant time, and it's often listed among some of the best white water rafting spots.
It was definitely one of the more expensive activities I did on the trip. However, I would do it again without hesitation. I definitely recommend going on the sunset cruise after too, that was a nice relaxing way to end the day and was nice to be on the water without moving.
Some people wonder what's the difference between the Zambian and Zimbabwean sides. It's the exact same river, you just start from the opposite bank. There's really no advantage either way, so just book from whichever side you're staying at. Since I was in Livingstone, I went from the Zambian side.
One thing I definitely recommend is bringing sunscreen. I put some on in the morning, but it didn't last. The guides have a small waterproof bag that you can store it in.
---
Are you interested in white water rafting at Victoria Falls? Are there any other places around the world you would recommend? Let me know!