The Philippines are famous for the opportunity to swim with Whale Sharks. However, due to environmental concerns, I chose not to swim with them in Oslob. There are a lot of concerns about the way things are handled there and the locations that are more ethical were too far away to reach. So, instead, I chose to go snorkelling with turtles!
Getting to Balicasag Island
After getting up very early, I was picked up at my hostel at 6am for the start of the tour. There were a total of 6 of us on the boat which meant it wasn't too crowded and we all had plenty of space.
Our destination was Balicasag island, located to the Southwest of Panglao Island. By leaving so early it meant that we were able to try and spot some dolphins on our way. We managed to catch a few sightings but I wasn't quick enough with my camera so all I got was a few fleeting shots of the dolphins disappearing back beneath the water.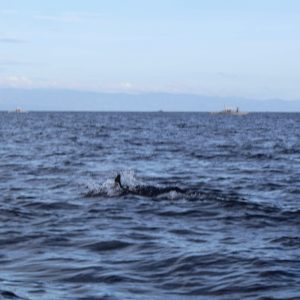 After racing around trying to see the dolphins, it was eventually time to head towards Balicasag island for snorkelling. Once we arrived, we had the choice of snorkelling with turtles or with fish (or both). Snorkelling equipment is available to rent for those that haven't brought their own gear.
Snorkelling with Turtles
Once we had our gear it was into a much smaller boat and our new guide then slowly paddled us out to 'Turtle Point'. Soon we arrived and the guide gestured for us to get into the water as there was a turtle below us.
Now, I have only ever been snorkelling once before and that was a complete disaster where I gave up because I kept getting saltwater in my mouth. One of the reasons I chose to only snorkel with the turtles was that I wasn't sure if I would even be able to snorkel. Indeed, I spent a good 5 minutes coughing up seawater. I started out just sticking my head underwater for a quick look then back up again to breathe. Eventually, I managed to get the hang of it got more confident in my swimming ability. I went from clinging to the outriggers of the boat to swimming after the turtles.
It was an absolutely incredible experience to be so close to such wonderful creatures. Our guide was very helpful in locating new ones for us whenever the nearest one swam away. Despite being told that there weren't many fish in the area, I still saw plenty.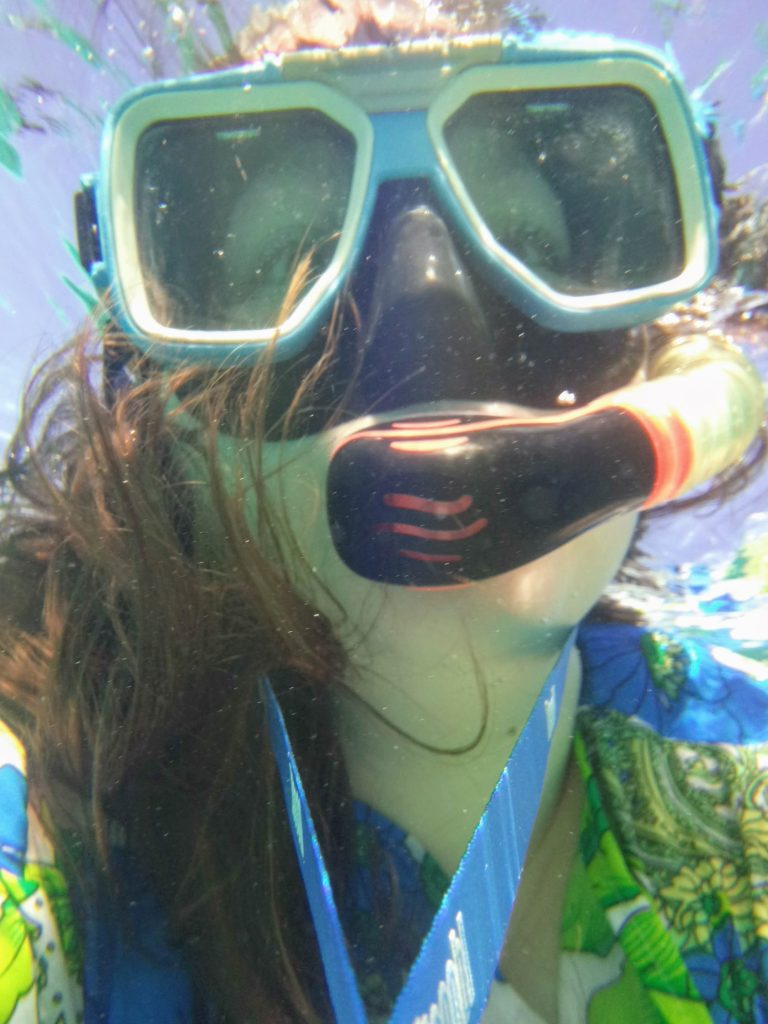 After snorkelling, we returned to Balicasag island and spent a little time on the beach. Next up was a trip to a beautiful sandbar called Virgin Island! This was the last stop before heading back to Alona Beach.
How did I get there?
To get to Balicasag island is very easy. I booked my tour through my hostel but there are plenty of people offering this trip. I was approached multiple times as I walked along Alona Beach. My tour included being picked up from the hostel itself and I was then dropped back off on Alona Beach. It was marketed as an 'island hopping tour with dolphin watching'.
Snorkelling with turtles is an optional part of the tour but it was the best part and well worth the extra expense!
I recommend waiting until you're there to book the tour as it was significantly cheaper compared to all the prices I saw online. You can also hire an entire boat so if you're travelling with friends.
How much did it cost?
Tour – 500 PHP
Snorkelling Fee – 250 PHP
Equipment Rental – 150 PHP
Total: 900 PHP