The East Side Gallery is the longest open-air gallery in the world, and is completely free to visit. What makes this gallery so unique is that the canvas is one of the few remaining sections of the Berlin Wall. It is 1.3km long and should definitely be included on your Berlin itinerary!
In Spring 1990, after the fall of the wall in 1989, a total of 118 artists from 21 different countries painted a wide range of murals. Over the following years, many ended up covered in graffiti, so a restoration project was launched to clean up the murals. Fraternal Kiss by Dmitri Vrubel is one of the most famous murals and if you compare my photo to one from before it was restored, you can see just how bad the graffiti was.

How to get to the East Side Gallery
Berlin has excellent public transport, and the East Side Gallery is located conveniently between two stations. Which one you start with will likely depend where you're coming from so the best thing to do would be to check Google Maps for the most efficient route.
I got the S-Bahn to Warschauer Straße and that allows you to cross the Oberbaumbrücke (Oberbaum bridge) which is beautiful. You can see the wall as you exit the station, so it's very easy to find. From there, it was a lovely walk with plenty of stops for photos. I recommend crossing the road to walk right next to the murals so you can fully appreciate them as there are a lot of cars parked next to them which can spoil your view from the other side.
I chose a hotel that was beside the wall so I was able to see the murals every day. The quietest time was definitely in the evening, but even in the middle of the day it wasn't that busy. There are so many murals that if one is crowded, you can just move on to the next one. Some of them, such as the forest one, make a fantastic background for photos.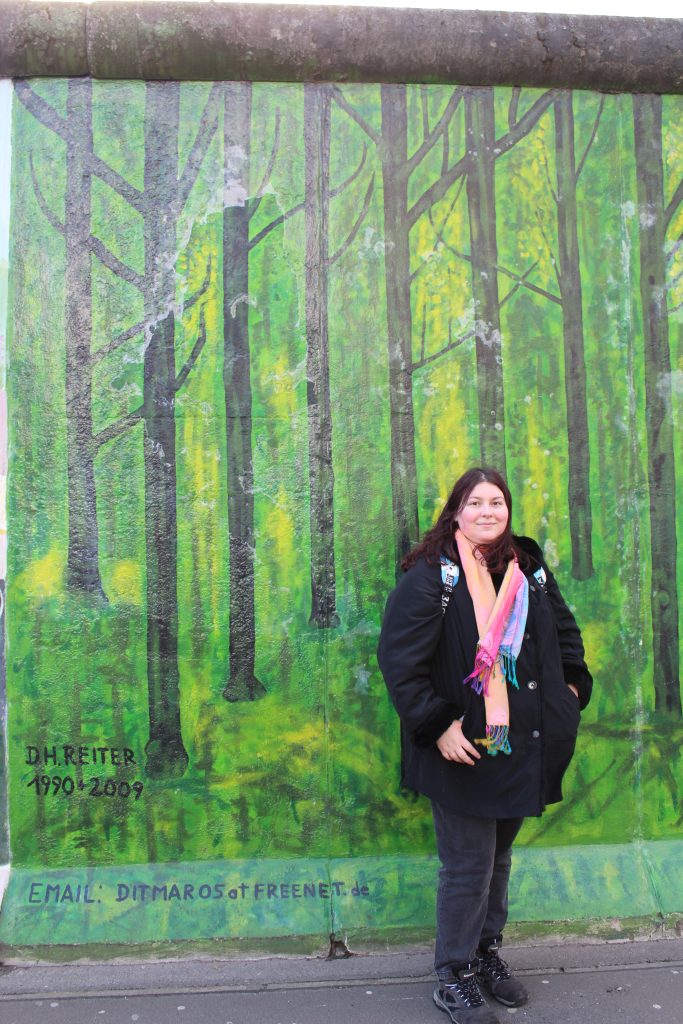 Murals on the Wall
There are so many murals that you could spend hours there if you wanted. I found it so hard to resist taking photos of them all, but some of them are so large that it's a struggle to contain the whole image in a photo. I ended up having to just focus on smaller sections for many of them. If you would like to see more of the murals, Google's Arts and Culture have high quality images of them.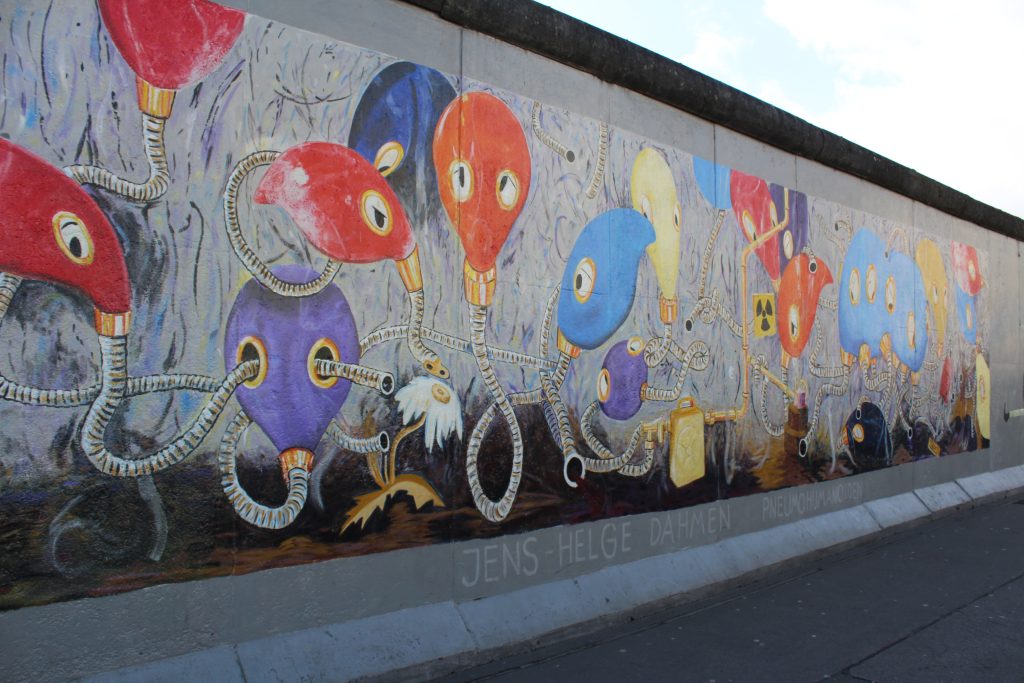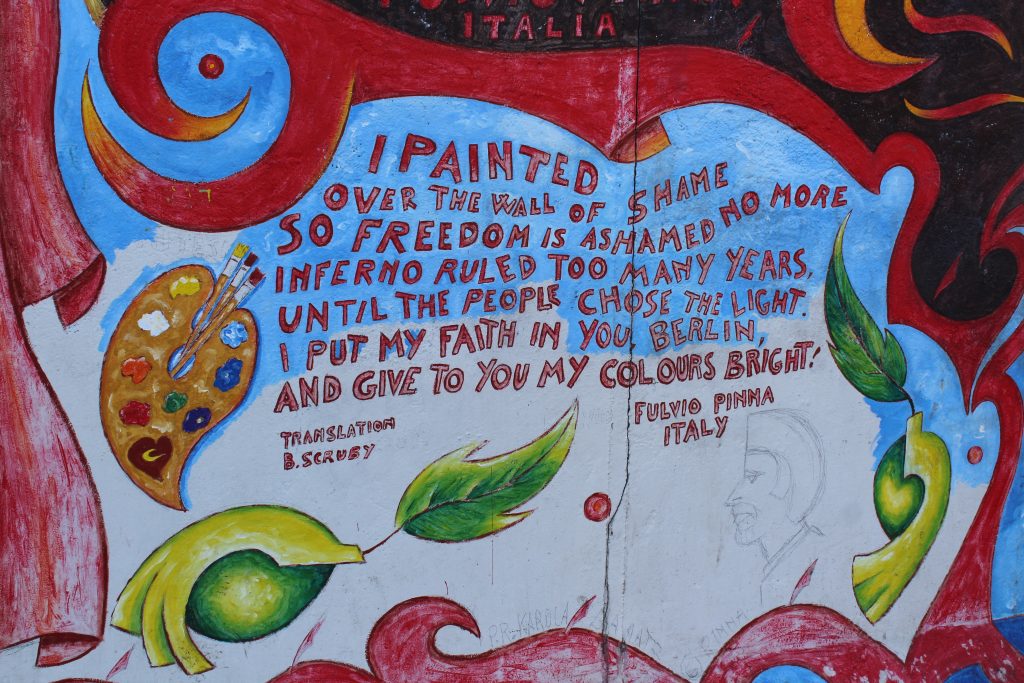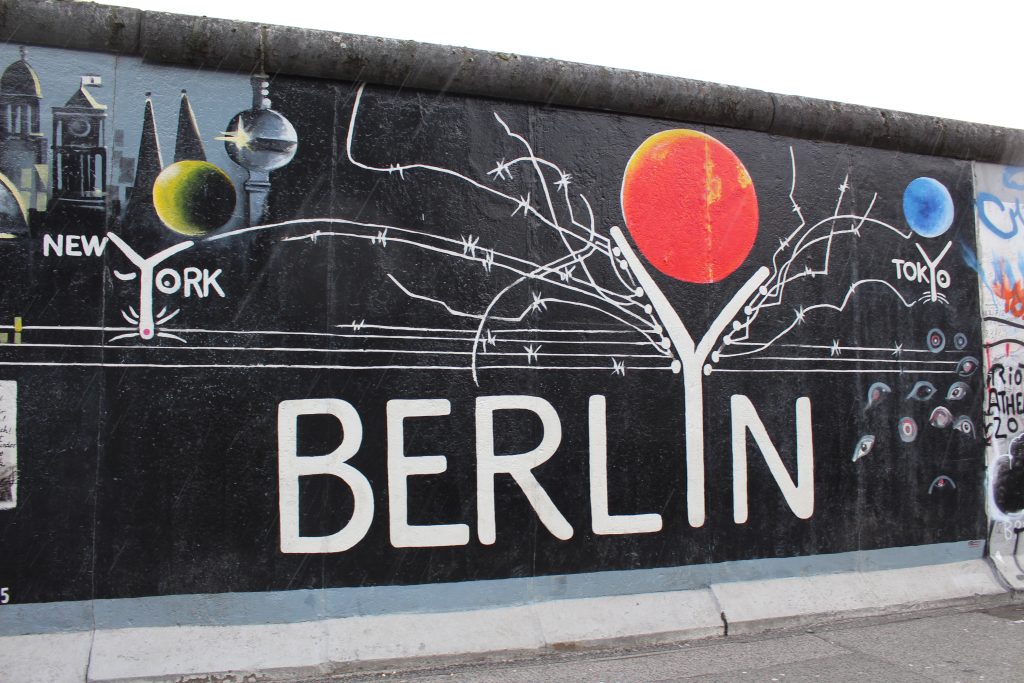 ---
Have you visited the East Side Gallery? What murals were your favourite? Did you see it before the restoration?