I love snow and ice and so upon discovering Harbin's Ice and Snow Festival I just had to visit it. It was rather expensive but it was definitely worth the cost for what was a magical experience. Indeed, I enjoyed the trip so much I would happily return. If I didn't already have plans in January 2020 then I'd definitely go back.
What is Harbin's Ice and Snow Festival?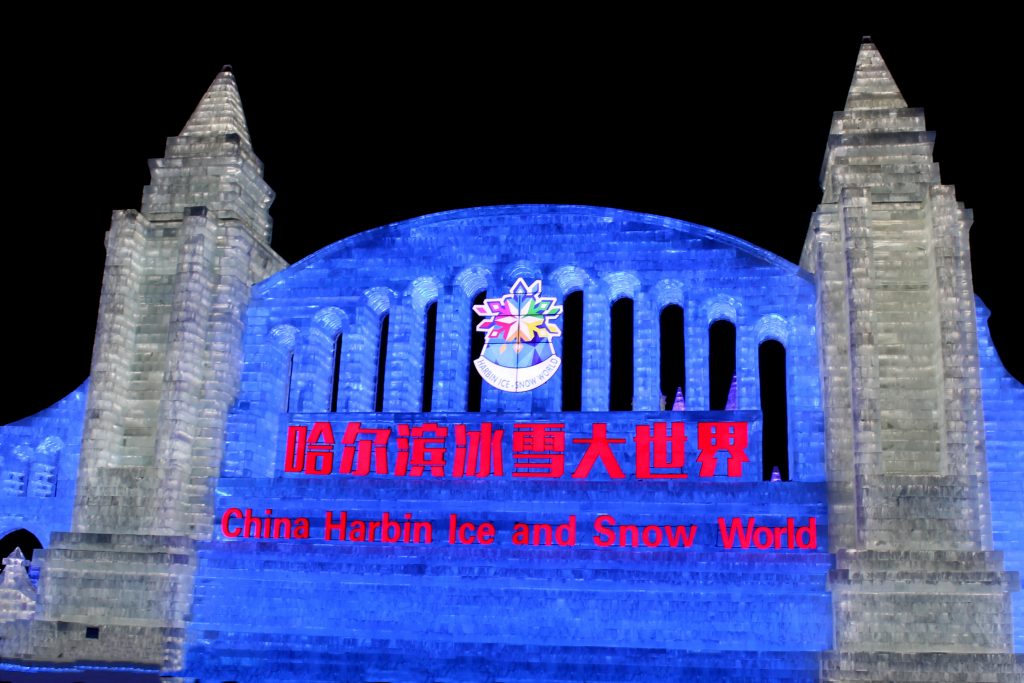 As you can probably tell from the name, it is a festival of Ice and Snow. However, although the name is Harbin's Ice and Snow Festival, it's not one single attraction. It's split into two main attractions – the Snow Festival at one location and the Ice festival at another. The Ice Festival is located at "Ice and Snow World" which is a huge collection of incredible Ice sculptures. The Snow Festival is located on Sun Island and consists of snow sculptures and various activities. The two locations aren't too far from each other, so you could walk or take a taxi quite easily. I visited the Snow location during the day to see all the sculptures and enjoy the other attractions. Then at night, I went to the Ice sculptures so that I could see them all illuminated. Some friends of mine visited the Ice Sculptures during the day and although it was less busy, they had to wait several hours for sunset to see the sculptures illuminated.
Along with those two, there was also a huge display of Snowmen along the banks of the Songhua River. There was a grand total of 2,019 Snowmen this year and they stretched along the bank including some on the frozen river itself. There were also some activities taking place on the river, such as skating. Scattered around the city were more Ice Sculptures with a lot being on the main street. Zhaolin Park also had a large collection and was free to enter.
How to get there?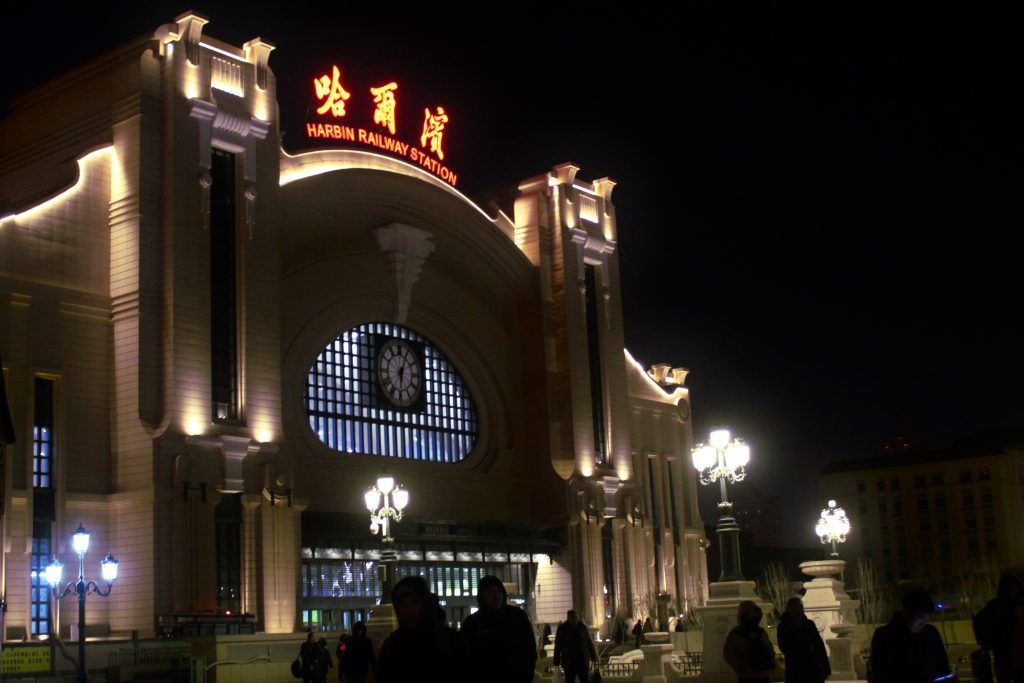 Harbin is located in the NE of China, very close to Russia, and it gets extremely cold in winter. The two main ways to get there are flying or taking the train.
There are several daily flights from Beijing and these only take a couple of hours. Naturally, this is the more expensive option but trains book up quickly so flying may be the only option left. However, if you're only planning on visiting the festival and are coming from outside of China then you can get international flights straight to Harbin. As an example of cost, I found return flights from London in 2020 for only £370!
As I was based in Beijing, I chose to take the train as it was more convenient for me. I was able to get a night train there and a night train back maximising my time spent in Harbin. You will need to book in advance for the train as it can fill up quite quickly. On my return journey, the cheap "Hard Sleeper" was sold out so I had to upgrade.
Once in Harbin, I got around mostly by using taxis or walking. The city centre is quite small and very easy to navigate, with free maps provided by the tourist office. As Google Maps doesn't work in China, you will need another map app for directions. I personally used Baidu maps as it's the most effective in China, but it can be hard to navigate as it's only available in Chinese.
What Does It Cost?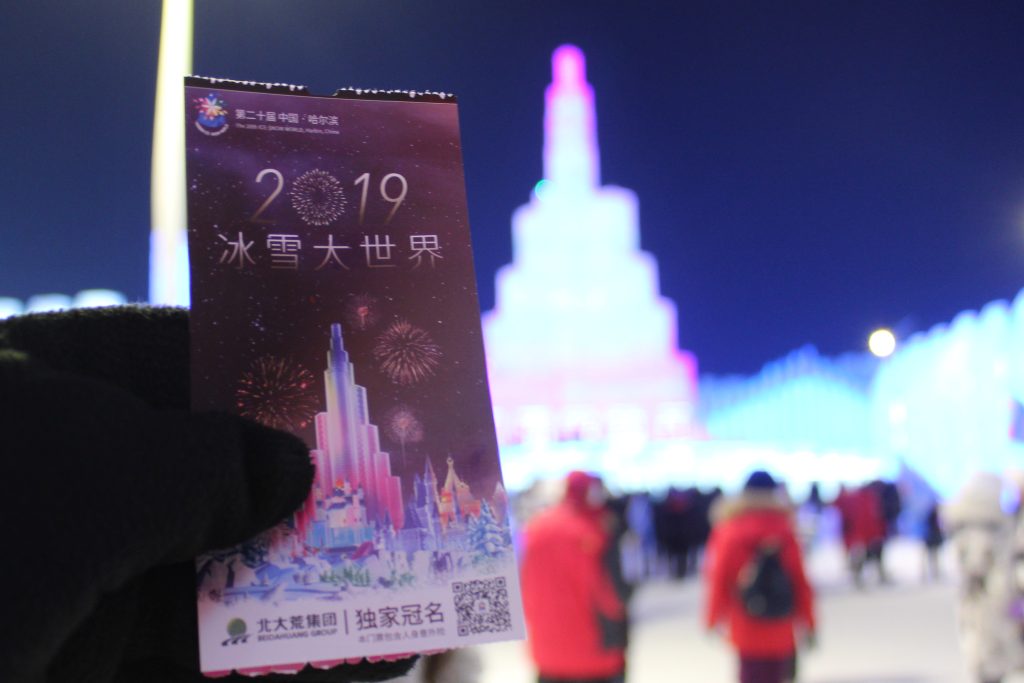 Both locations at Harbin's Ice and Snow Festival charge entry fees of around 300RMB each. I also visited the Siberian Tiger Park at 110 RMB. The Ice Sculptures in Zhaolin Park were free, as was the Snowmen display.
Taxis around the city cost me around 20-30 RMB each, depending on distance. I used a mixture of regular taxis and Didi's (like Uber) and the price was roughly the same. I also took a cable car across the river to Sun Island for around 50 RMB.
For food, I ate at a Russian restaurant one night, and a noodle place the next night. During the day I bought a couple of snacks and I had waffles for breakfast on the second day. In total, I would estimate I spent around 100RMB on food.
I splurged on the Hostel and got myself a fancy en-suite double room for 300RMB. There are cheap dorm beds available, but the extra cost for an en-suite was worth it. The hostel I stayed at was Solid Stone International Hostel which I booked through Hostelworld. Not all hotels in China accept foreigners so it's best to stick to ones listed on international sites.
That adds up to around 1,250 RMB spent over two days, which is about £150. It could certainly be done slightly cheaper if you were on a budget but I wanted to treat myself on this trip.
---
If you want to read about my travels in China then you can click here for posts about Harbin or here to see all my posts about China.